---
Nov 02 | 2020
Self-driven to Comply, Cooperate with Environment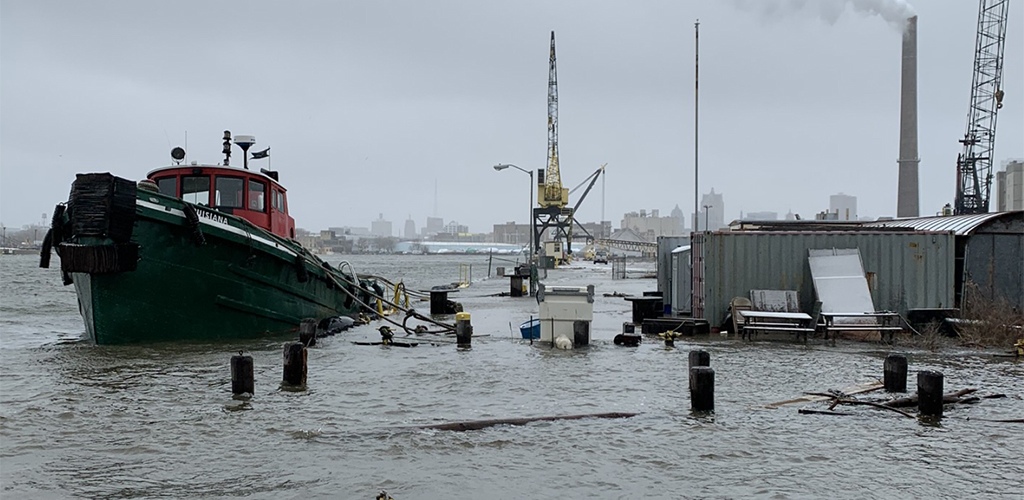 By Gary Burrows
For many waterfront cities, ports and terminals have long suffered from a lack of community recognition, an unawareness of its role in international and domestic trade and commerce.
Unless an environmental disaster or accident befalls the port, which, through waterfront development, has become a place where people increasingly choose to live, work and play.
A recent BreakbulkONE webinar explored tools that ports and other waterfront commerce may use to achieve growth while protecting the environment.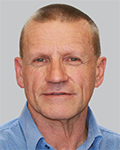 "From our experiences around the world, we've seen ports with increased environmental awareness," said webinar panelist Peter Swan, general manager sales and marketing for New Zealand-based Page Macrae Engineering, which sponsored the session. "With the growth of domestic housing, (ports) are sharing their environment with their neighbors. They operate the ports efficiently, but they are also managing environmental compliance as well."
Ports face many environmental challenges on a global and local scale, said David Bolduc, executive director of Green Marine, which offers voluntary environmental certification for the marine industry. "Decarbonization will be a big challenge for the entire maritime industry for decades to come."
Steps include upgrading port cargo handling equipment to operate on non-fossil fuels, including electrical, and working with global and local authorities on environmental issues.
"It's been a trend for many years, the relationship between port and community are becoming increasingly important for (port) development projects to be successful," Bolduc said.
For SNC-Lavalin, a Canadian-based engineering, procurement and construction firm, the first point of focus is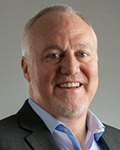 "the environment aspect of every engineering and construction project that we're involved in," said René Laviolette, project director, ports and maritime. The EPC strives to be "innovative in our construction methods in order to avoid any impacts on the environment."
Of course, dust and sediments of projects and handling of bulk cargoes is a day-to-day problem for ports, for communities, marine life and environmental safety, he said.
That's where companies like Page Macrae Engineering come in, with handling equipment like dust controlled hoppers, build to customers' specific requirements, Swan said.
The New Zealand-based firm provides for a range of commodities, from traditional grains and fertilizers up to concentrates, such as zinc and lead, in which dust can be released into the environment or onto the water.
"Our products' minimizing the dust takes a lot of pressure off the port operators and owners," Swan said.
Rising Waters
Adam Tindall-Schlicht, director, Port Milwaukee, pointed out that some port environmental issues aren't man-made. As the pandemic fomented in early 2020, Port Milwaukee faced massive flooding that caused US$2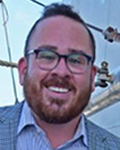 million in damages.
The Great Lakes port experienced a "once-in-a-generation" weather event in January, in which, already facing high water, a windstorm brought four feet of water covering about 60 percent of its operations.
The port benefitted in recouping nearly all of the US$2 million for the damages from the state of Wisconsin and the Federal Emergency Management Agency.
One piece of advice Tindall-Schlicht offered was: "Review your insurance policies always."
Further, while the port came through the 2020 weather event, he notes that climate change and environmental impacts will continue to impact the port.
2020 and the pandemic have given Port Milwaukee officials the opportunity to look at future of capital assets at the port, and plan on how to develop and expand its operations, particularly for breakbulk cargoes, and for long-long term sustainability demands, Tindall-Schlicht said.
"It's a best-practice model for all port authorities," he said. "When you consider port development, you consider port access, green infrastructure, preventative maintenance, but also within coastal sustainability. If you build it, customers will come, but also make sure the assets have longevity to keep going despite environmental challenges and operational difficulties."
SNC-Lavalin's Laviolette said the issue is not unique to Port Milwaukee. "With climate change, we have to take care of higher water levels all around the world. When we plan to expand a port or terminal, it's very important to take care of all aspects important for future operations," he said.
'Beyond Regulatory Compliance'
As evidence of port and terminal industry cooperation, all members of the panel are members of Bolduc's Green Marine, which "maintains requirements above and beyond regulations.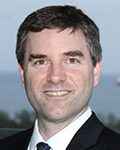 "It's a private-sector initiative. It was created by industry for industry," he said.
Green Marine has nearly 150 participants in the U.S. and Canada, including nearly 50 ports, about 60 terminal operators – covering cargoes from breakbulk to liquid and dry bulk and container – as well as shipyards and ship owners throughout North America. About 75 entities participated in its development, including environmental groups.
The program was nurtured "by consensus. It's surprising but it works. It took two years to develop the new concepts … that's why the program is well recognized now even beyond our industry," Bolduc said.
The organization provides a five-step annual certification process: annual self-evaluation, external verification (an accredited verifier every two years), publication of results, a process of continual improvement, and finally certification.
"Everything we do is above and beyond regulatory compliance. We encourage continual improvement," Bolduc said, speaking from his basement in Quebec.
Benefits of Green Marine's certification, he explained, are a "roadmap and action plan to benchmark and improve environmental performance," recognition and visibility of environmental efforts, communication and visibility to engage and invest in public trust, sharing a network of best practices, and an inclusive, collaborative approach with environment groups and governments.
"Transparency is one of the core values of Green Marine," Bolduc said. "This is what makes the certification program extremely credible."
Port Milwaukee's Tindall-Schlicht notes the port nurtures community relations with non-profit organizations tied with port development and future projects, as well as the U.S. Maritime Administration and fellow maritime entities, through Green Marine.
"We want a commercially thriving waterfront, where people live, work and play, as well as internationally in scope," he said.
Green Marine's program's scope encompasses sulfur oxides, nitrogen oxides and particulate matter air emissions; aquatic invasive species; cargo residues; community impact; dry bulk; environmental leadership; greenhouse gas; oily discharge; ship recycling; spill prevention; underwater noise; and waste management.
Green Marine's performance indicator comprises five steps: monitoring of regulations, best practices, adopted management and measurement of impacts, advanced technologies and/or reduction targets, and excellence and leadership.
"Green Marine has benefitted Page Macrae particularly," Swan said. "In light of the company coming into North America, we believe it provided practical solutions. It's a great mix of addressing issues as well as the sustainable business being practical. We don't need the big stick of compliance."
Photo: Port Milwaukee experienced a four-foot flood in January, impacting about 60 percent of the port. The port worked with Wisconsin and Federal Emergency Management Agency to recoup about US$2 million in damages. Credit: Port Milwaukee