---
Aug 21 | 2020
(Global) Volatile First Half for Cargo Handling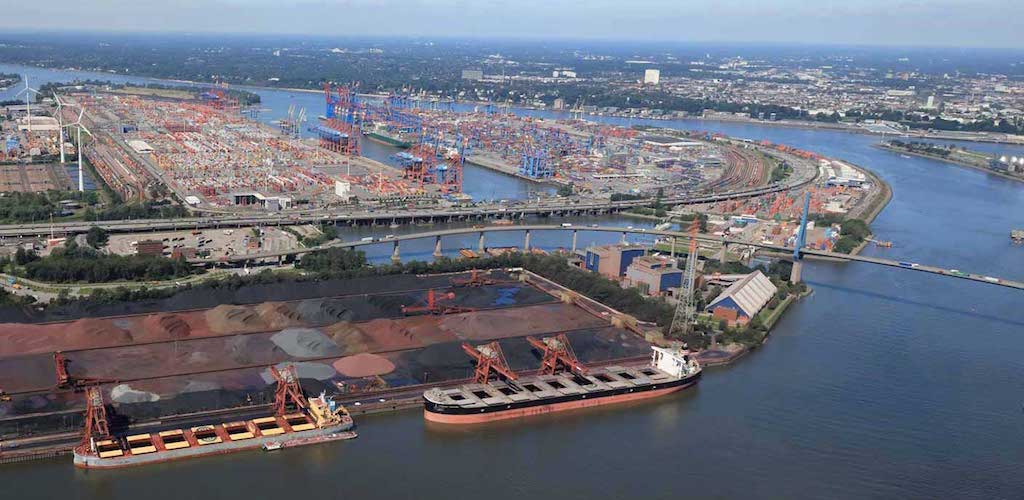 Cargo handling at ports around the world has been impacted in the first half, with port authorities announcing high volatility and many posting a sharp fall in throughput in half yearly results.
The Port of Hamburg, Germany's largest universal port, reported that seaborne cargo handling fell 12 percent in the first half, to 61.2 million tons, with general cargo handling down 12.2 percent to 42.5 million tons.
"We are naturally not pleased about this trend, but the drop in first-half throughput caused by the pandemic seriously affected all ports in Northern Europe," said Axel Mattern, Joint CEO, Port of Hamburg Marketing. "Owing to the weakness of the world economy and some withdrawals or considerable delays of global supply chains, as expected the effect turned out to be more severe in the second quarter than in the first three months."
In the U.S. the Port of Houston said total tonnage for July was down 6 percent with steel, breakbulk cargo and autos all down compared to July of last year, but noted that container traffic was down only 3 percent for the first half of the year.
"Record gate moves and extra loaders are positive signs this summer at Port Houston," a spokesperson for the port said.
Cabotage Sustains Traffic
Not all ports experienced a slowdown in the first half however, with authorities at the Port of Bilbao have reported strong growth in cargo volumes in the first half, driven by wind energy component handling.
Despite slowdowns due to Covid-19, the port authority reports that 2,295 special consignments were handled in the first half of the year, equivalent to 96,711 tonnes, or a 23 percent increase in tonnage. Handling of wind turbine components was a major driver for breakbulk growth at the port with the authority announcing plans to invest €67 million this year to improve capacity.
"In the context of recovery after Covid-19, a stable framework has been established that will enable Spain to fulfilL its potential in terms of employment generation and economic activity, linked to a clean, fair, reliable and economically competitive energy transition," a spokesperson for the Port of Bilbao said.
The Port of Bilbao is one of the major project cargo hubs in the north of Spain and recently invested €79 million in a new breakbulk dock, known as the Central Breakwater.
Brazilian terminals also reported an upsurge in traffic. The Brazilian Secretariat for Ports said the country's ports saw a 4 percent increase in cargo throughput year-to-date.
"Of course we are being affected right now, but we are managing to get by, and one reason is our cargo profile. We are on our way to a record-high throughput this year, when you factor in both exports and imports," said Fabio Lavor, director of the Brazilian Secretariat for Ports.
The large scale of the country has helped many ports continue working with regular cabotage routes, allowing much shipping to continue despite international lockdowns.
"The long-term impact is still uncertain, but as a rule of thumb ports are chasing a more risk-resilient profile with additional sources of revenue," said Tessa Major, director at Port of Açu in southern Brazil, which acts as a gateway to the state of Minas Gerais and operates a cabotage route connecting the Port of Rio de Janeiro and the Port of Açu.
Global Ports up
Similarly leading Russian terminal operator Global Ports published first-half results showing an increase in volumes, with consolidated marine bulk throughput of 2.2 million tonnes, equivalent to an increase of 11.9 percent year-on-year.
"The group has been able to meet the challenges of the recent volatile environment by being an efficient vertically integrated organisation with sufficient cash reserves, having effectively hedged the majority of its FX exposure," Global Ports said in a statement.
---
Subscribe to BreakbulkONE and receive more industry stories and updates around impact of COVID-19.