---
Jul 28 | 2020
(Americas) Longest Ever Blades to Enter US West Coast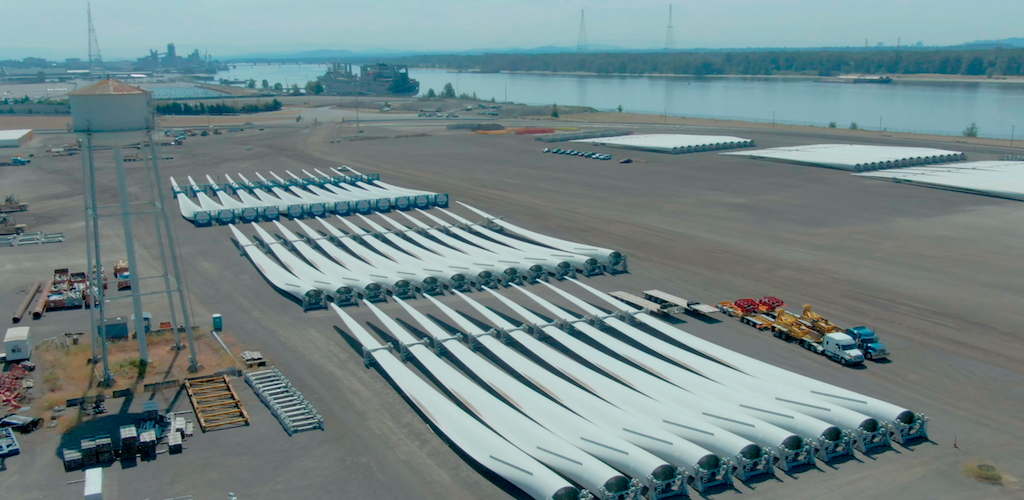 Breakbulk hub Port of Vancouver USA has handled a shipment of wind turbine components that included the longest blades to ever enter the U.S. West Coast.
The consignment comprised blades, nacelles, generators, hubs, tower sections and other sub-components for nine wind turbines. Cargo arrived aboard the breakbulk vessel
Star Kilimanjaro
and included 76-meter blades for Goldwind GW155/4.2 MW turbines.
"Leading the industry in delivering turbines of this size presents many new challenges, which must be met with a great deal of planning and expertise. Goldwind is pleased to be working with the Port of Vancouver USA, Totran Transportation Services, Jones Stevedoring and G2 Ocean to safely bring such large components across the U.S. and into Canada," said David Sale, CEO of Goldwind Americas.
The Port of Vancouver USA handles breakbulk cargo via two terminals and serves as the Pacific Northwest's major consolidation center for breakbulk. It provides road and rail networks connections, established corridors for overweight and over-dimensional project cargoes.
---