---
Aug 24 | 2020
Strategy is 'Layer Upon Layer Upon Layer of Protection'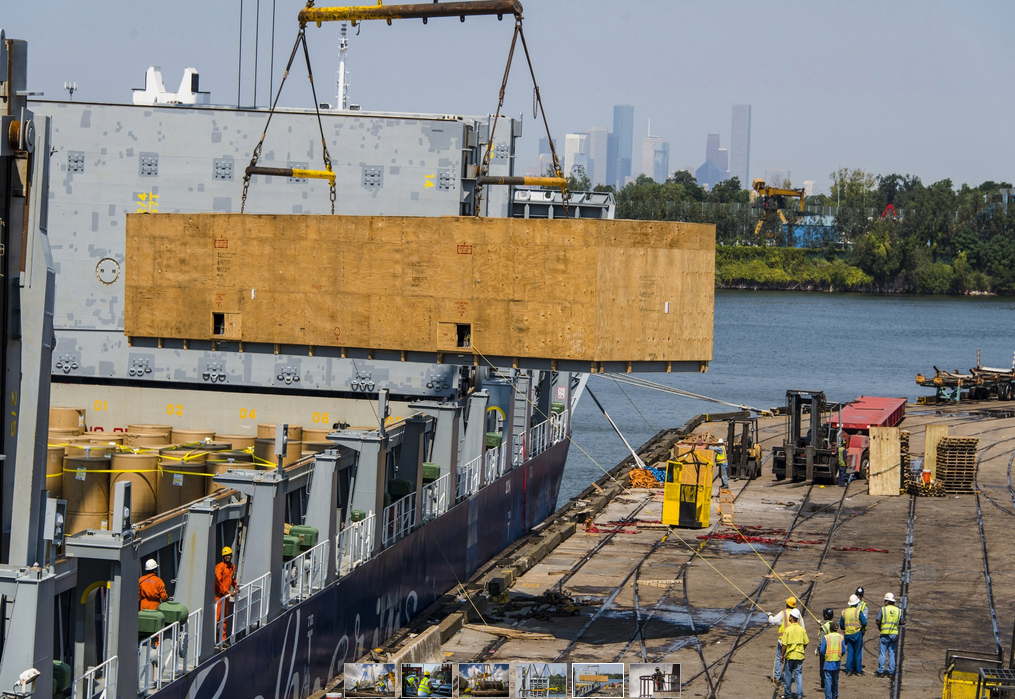 Six months on from its first exposure to the Covid-19 pandemic, Port Houston continues to keep cargo flowing at the largest U.S. port for foreign waterborne tonnage.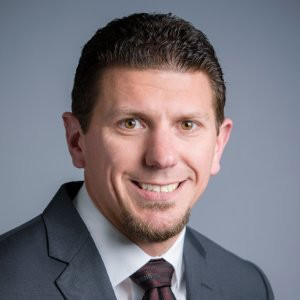 Ryan Mariacher, director of container operations, credits "layer upon layer upon layer of protection" for its staff, port operations, contractors and stakeholders.
"First, and most importantly, cargo is still moving," he said during an online presentation to the U.S. Exporters Competitive Maritime Council, Aug. 19, hosted by Breakbulk Events & Media as part of its Breakbulk365 program.
During those first few days, there "seemed to be rampant concern that freight would come to a screeching halt, and panic skyrocketed," Mariacher said.
In fact, he said import and export dwell times "have decreased significantly and constantly since February, and we're still working vessels and trucks," he said. He added that vessel productivity is up, and truck turn times have been reduced to below 40 minutes, with less than five minutes of queue time at gates.
For the first half of 2020, total tonnage is down only 5 percent, to 20.8 million tonnes, he said. General cargo and breakbulk decreased 18 percent to 4.4 million tons, with steel falling 45 percent to 1.3 million tons – though Mariacher was quick to point out that the soft energy market and trade policy impacted this sector more than the pandemic.
Container volume slipped only 2 percent to 1.4 million TEUs, compared with record 2019 volumes, although container trade was down nearly double-digits. He noted that there had been 41 blank sailings, though vessel calls were up 3 percent through July and the port added container services.
Even during the pandemic, the port managed to set records for truck transactions at its Barbours Cut Container Terminal in July, processing more than 4,000 transactions per day. In July, total average daily container transactions at port terminals reached about 9,000, a level not seen since February," he noted. "Yesterday (Aug. 18) it was above 10,000.
"So it's not all doom-and-gloom," he added.
Layering Up
The first Covid-19-related incident, the first positive test, occurred March 19. The port immediately cleared all workers, except for first responders and security staff, Mariacher told ECMC attendees.
Fully two-thirds of the port's workforce began operating from home, while the other one-third – terminal operations, port police and fire, port managers, stakeholders, International Longshoremen's Association labor – "boots on the ground" – followed stringent guidelines to maintain safe, functional operations, Mariacher said.
The port's playbook was based foremost on U.S. Centers for Disease Control and Prevention guidelines, he said. "Sometimes it has been frustrating as guidelines evolved as more is learned about best practices," Mariacher admitted. "But we've been consistent in relying on CDC guidelines."
He estimated the port has invested US$3 million in Covid-19 countermeasures. "As we learn more, we'll change, adopt and adapt."
These best practices include temperature screenings at all entry points for staff, tenants, contractors and U.S. Customs and Border Protection staff. Sanitization stations were added to every work area, cleaning schedules ramped up for high-access areas, with up to multiple daily cleanings and weekly full disinfectant of all work areas. Essential worksites were properly distanced, masks and face coverings required at all facilities.
He also heaped credit on the port's information technology department to be able to provide internal and external collaboration for staff to work smartly and remotely.
Mariacher said as early as March, the port attempted to implement a biometric screening process, but it was reined in due to initial problems. "It was creating more problems than it was helping, but we got it up and running in the way it should be, and we kicked it back off and it has been a big win."
The port official couldn't determine exact numbers of infected workers, but said a positive case kicks in a thorough investigation, including contract tracing. Response times for such investigations have improved from "a half-day if not longer … down to a couple of hours.
"We're providing a level of transparency and openness to the entire staff," Mariacher said. "It has been invaluable as we've gotten feedback from employees about being in the know … It has been well received."
He noted that, despite Houston's and Texas' recent spike in Covid-19 cases, notifications of infections have gone from several each day to several weeks of consistent declines.
Responding to a question about ensuring stevedores and vessel crew safety, Mariacher said the port has weekly calls with all stevedores, as well as daily interactions with crews at the terminals.
"We have all countermeasures in place. We have weekly discussions either matching or being more strict than what we are required to follow our protocols."
Helping Customers
Mariacher emphasized to the ECMC audience that the port's foremost focus is supporting customers, stakeholders and users. "We don't want to profit from issues, just as we don't want to profit from a hurricane. We're all struggling through this together."
Actions in Port Houston's Covid-19-relief program include:
Rate freezes.
Extensions to payment terms, including credit terms.
Free time for containers have been extended three days, from 7 to 10 days for any import requiring government extension to 10 to 13 days. In addition, the port is working with carriers and shippers to find alternative solutions for long-dwelling containers, including finding off-dock options, and utilizing available general cargo space.
As an uncertain transpacific peak season enters the port's horizon in August, container terminals will add five additional loaders, Mariacher said.
Download Ryan's presentation
here
.
---
Subscribe to BreakbulkONE and receive more industry stories and updates around impact of COVID-19.