---
May 16 | 2020
(Americas) Adjunct Professor for 'Cutting-edge' UH Course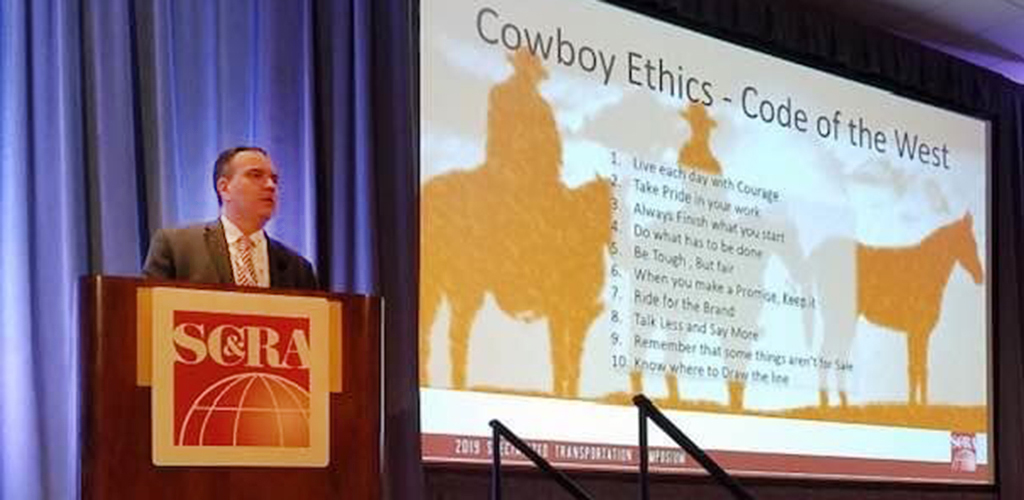 Marco Poisler, of Houston-based international freight forwarder UTC Overseas, will continue his role as adjunct professor at the University of Houston's College of Technology, Supply Chain and Logistics Technology Program for the summer and fall of 2020.
Poisler, UTC's COO of global energy and capital projects, taught a cutting-edge course on Project Logistics established by the late Victor Cheng during the spring semester. During summer and fall, he will teach a core course titled Transportation Economics and Policy.
Margaret Kidd, University of Houston's program director, supply chain and logistics technology, said Poisler's involvement would "further UH's history of advancing and attracting practical knowledge in the global supply chain and relating it to real-world applications, such as UTC's Capital Project Logistics."
This new collaboration comes as UTC and UH provide guidance in how to innovate and adapt as the Covid-19 pandemic continues to disrupt global supply chains, the company stated.
"At UH, Poisler will be working alongside Kidd and many students from all over the world to propose a series of best practices and new technologies to mitigate challenges associated with the virus in the logistics industry," UTC Overseas said in a release. "These measures include increasing supply chain visibility, utilizing drones and autonomous vehicles where appropriate, and other best practices such as the geographic diversification of suppliers and manufacturing facilities.
"The world is experiencing massive disruptions across transportation economics and policy, creating an increased demand to tackle these problems from both academic and industry lenses. This new course offers a timely opportunity to create a vibrant platform from which UTC and UH can provide pioneering innovation and thought to future leaders who will feel these impacts for years to come," the Houston forwarder said.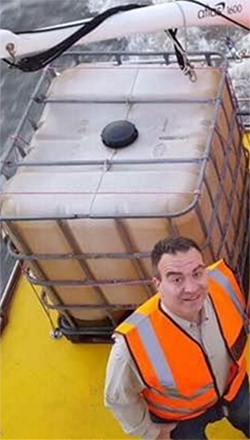 Poisler's career has provided practical training at the World Trade Institute in New York and foreign exchange/banking letters of credit courses at New York University in the 1990s. He completed a Masters in Transportation at SUNY Maritime College in New York after studying economics at Georgetown University's School of Foreign Service.
The course will review the impact of global institutions covering topics such as the role of the United Nations with IMO 2020, Incoterms 2020 and the impact of transport economic policy on all modes of transportation—ocean, air, rail and inland. Poisler recently published a paper, "History of Trucking Regulation – 1935 to 1980" featured in
Transportation Lawyer.
On his UH experience thus far, Poisler said, "The University of Houston supply chain students in the class were bright and motivated with some actually in the supply chain industry. Project logistics is inherently an interdisciplinary study involving understanding various modes of transport, financing, chartering, insurance, risk management, and purchasing. I drew on the diverse experience of students encouraging them share that applied knowledge with each other so that students also learn from each other and from the carefully selected reading material of the course."
In this time of mass uncertainty, UH has displayed leadership by staying ahead of the curve in covering the pandemic. Kidd was one of the first subject matter experts to be interviewed by ABC News in February, alongside Poisler and Diana Davila, UTC branch manager. Kidd has since been interviewed on numerous news channels, both local and international, helping communities and the transportation industry stay informed and prepared in current times.
In unrelated notoriety, Poisler shared that he had fleeting fame during a 2002 episode of ABC TV drama
NYPD Blue's
10
th
season. It's a short segue between scenes, but there's Poisler, looking as though he's on the case (See the 21:38 minute mark of the
video
).
"I am the only person in shipping to my knowledge to have been on that Emmy Award-winning TV show," he said. "It helps with the students."
Related BreakbulkONE Stories
Q&A with University of Houston's Margaret Kidd
UH Video Ahead of the Curve
(Main image) Marco Poisler, UTC Global COO and University of Houston adjunct professor, presenting at a Specialized Carriers & Rigging Association, or SC&RA, conference.
(Second image) Poisler aboard the Jack Riley, a powerful rescure launch, scouting terminals with LBH for LNG projects in Mozambique.
---
Subscribe to BreakbulkONE and receive more industry stories and updates around impact of COVID-19.