---
May 25 | 2021
(Global) In-person Networks Remain Vital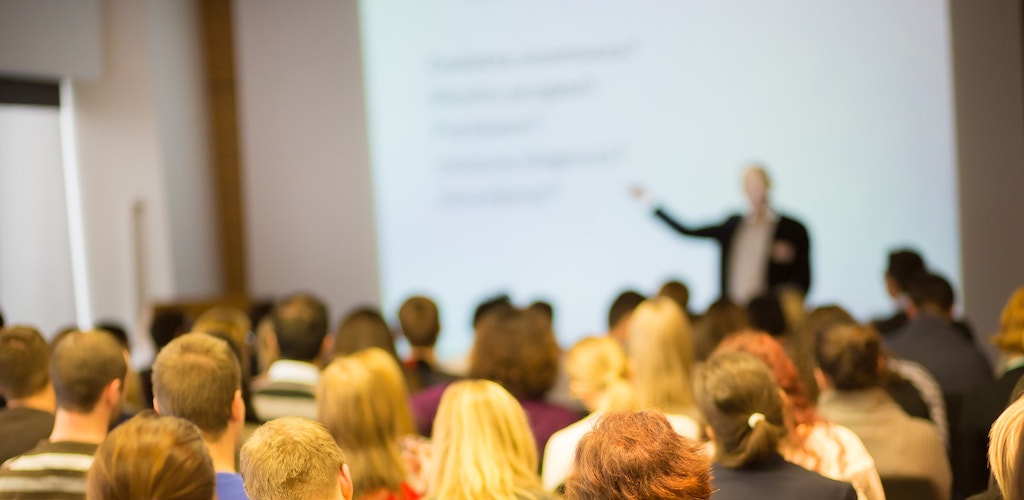 By Malcolm Ramsay
The radical transformation of working practices that has resulted from the Covid pandemic is expected to drive long-lasting change for careers in the breakbulk sector, Margaret Kidd, program director of supply chain and logistics technology at the University of Houston, told
Breakbulk.
As many businesses predict a return to pre-pandemic levels of activity over this year and next, the impacts on supply chains and working practices are forecast to last much longer, as a renewed appreciation of the skills that new students can bring, particularly proficiencies with online technologies, is reshaping hiring.
"Early career professionals and graduating seniors from university have a unique opportunity, as the economy has not only opened back up but more saliently pent-up demand has left many industries scrambling. Over the past eight weeks I have seen an exponential number of job postings on both LinkedIn and sent to me from regional employers," Kidd explained.
Synchronous Delivery
With technology heavily embedded in the curriculum for new students, the next generation of breakbulk specialists are not only familiar with online tools, but often actively involved in driving change within organizations. However the true challenge for today's early career professionals is combining these technical skills with traditional relationships.
"While the use of technology allowed academia and industry to pivot during Covid, it did not replace the human element. What we found in both K-12 and colleges across the nation were students lacking the time management skills and motivation to work in a virtual environment, along with a basic need to interact with peers and faculty alike. We are social creatures by nature. Ultimately leveraging technology for curriculum delivery must be balanced with face-to-face interaction," Kidd said.
The sudden change in working and teaching witnessed over the last year has allowed educators and breakbulk companies alike to reassess best practices and tailor delivery to maximize engagement. An example of this has been a move away from purely on-demand webinars and content towards timed meeting and events that an entire company or class can join simultaneously.
"One valuable lesson learned from a 100 percent virtual environment, has allowed educators to fine tune the model by moving from asynchronous to synchronous instruction on set days at set times. An additional best practice element in the virtual environment is to include intervals where there is face-to-face interaction such as time for team presentations, service learning, experiential learning and final exam assessments," Kidd explained.
Robust Networks
A further lesson learned from the last year has been the need for students and breakbulk professionals to foster healthy in-person networks alongside online social networks.
"The challenge is for early career professionals and students alike to have a robust network. That network should include peers and faculty. A number of major global projects are alive and well," Kidd said, adding that "career progression changed slightly last year allowing students who graduated in the middle of the pandemic to apply early to graduate programs. The pandemic also provided a unique space for students to fine tune skills such as learning a new language or completing a sought-after certification."
At the University of Illinois, Nehemiah Scott, director of the supply chain management program, noted that managing disruption is now the new normal, with contingency planning central to all successful operations and emergency response plans no longer an add-on but a core part of strategy.
"[Supply chain disruption] is now a new skill and a new knowledge set that's going to be required, regardless of where they decide to go work in supply chain management space," Scott said.
Cross-cultural Understanding
Another key factor for breakbulk careers in the post-Covid world has been the shift in national border controls, brought on by lockdowns and supply chain pressures last year. While the majority of countries have now repealed their strictest lockdown measures, there still remain numerous restrictions in place and many of these are predicted to remain for some time, potentially limiting the movement of job seekers and employees.
"Job seekers need to understand the geography of where these jobs are and who the key stakeholders are. Look at NEOM or Guyana … While many countries closed down their economies and restricted the daily lives of their citizens during the pandemic, the United States in comparison was operational minus certain sectors, such as entertainment, travel, restaurants and cruise industry," Kidd said.
Logistics group DHL has published research highlighting the rise in "digital globalization," even as people flows have fallen and barriers have emerged between once tightly integrated economies, adding to the complexity of forecasts for job markets.
Although the net impact of last year's Covid pandemic will doubtlessly take years, or even decades, to become fully apparent, there are already clear signs that the shock of lockdowns has restructured long-established patterns within the breakbulk industry and that the leading companies of the future will be those that can effectively combine in-person and online interactions, while developing the necessary digital tools to support a highly-skilled workforce.
"Technology has provided useful tools to enhance student learning experience in the classroom and when used in professional development has leveraged the time and space divide to provide access to professionals located globally," UH's Kidd said. "At the Supply Chain & Logistics Technology program, we implemented an array of new non-credit certification courses targeted to global professionals during the pandemic." She added that the core skills for the breakbulk professional of the future "must include a cross-cultural understanding of the world, capacity to be agile in response to challenges, facility to think in terms of innovation and creativity, proficiency with software and technology, competency in math, knack to speak a second or third language, adept to network on a routine basis, and understand that life is not linear and as such we must all be lifelong learners fine tuning our skills or developing new ones."
---
Subscribe to BreakbulkONE and receive more industry stories and updates around impact of COVID-19.