---
Oct 06 | 2020
(MENA) Installation of 205 Turbines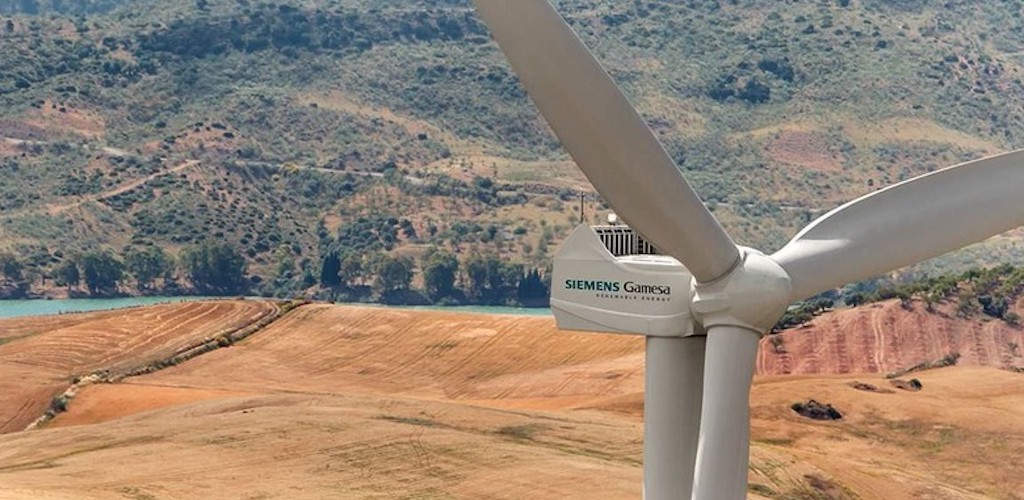 Wind turbine manufacturer Siemens Gamesa is to deliver more than 200 onshore turbines for new power projects in Pakistan, with transport scheduled before the end of 2021.
The new orders will supply eight wind farms in Pakistan as part of a push by government to battle rolling blackouts in the country.
"Renewables are at the center of the global energy transition, and will play an essential role in economic recovery post Covid-19. We're well-positioned and committed to bringing more sustainable and affordable clean energy for generations to come in Pakistan," said Enrique Pedrosa, chief regions officer of Siemens Gamesa's Onshore business unit.
Cheapest Source of Power
In partnership with an engineering, procurement and construction contractor, Siemens Gamesa will supply, install and commission 205 units of its 2.x turbines, with a combined capacity of 410 megawatts.
"As a country heavily reliant on imported natural gas and oil for power generation, Pakistan is now promoting renewable sources with a focus on wind and solar, which are now the cheapest sources of power in the country. The Pakistani government aims to boost modern renewable energy in its energy mix to 30 percent by 2030," said a spokesperson for Siemens Gamesa.
Based in Zamudio, Spain, Siemens Gamesa is a Spanish-German joint venture and one of the largest operators in offshore, onshore and wind power services. Eolus Vind was the first commercial wind power developer in Sweden and has installed more than 500 turbines across the country.
Partnership with Eolus Vind
The firm also said an agreement with Swedish developer Eolus Vind this week, for delivery of 11 customized turbines.
The deal will see Siemens Gamesa supply seven SG 5.8-170 and four SG 5.8-155 turbines, equipped with OptimaFlex technology. The units are amongst the largest and most powerful onshore wind turbines and will be transported to three wind farm sites in Sweden.
"Installation of the three projects, totalling 68.4 megawatts, is scheduled for 2023 and will be covered by a 15-year service agreement," the Siemens Gamesa spokesperson said.
---
Subscribe to BreakbulkONE and receive more industry stories and updates around impact of COVID-19.