---
Oct 13 | 2020
Strategy from Susan St. Germain, Business Outlook speaker: Look for the opportunities that are there instead of thinking about the ones that went away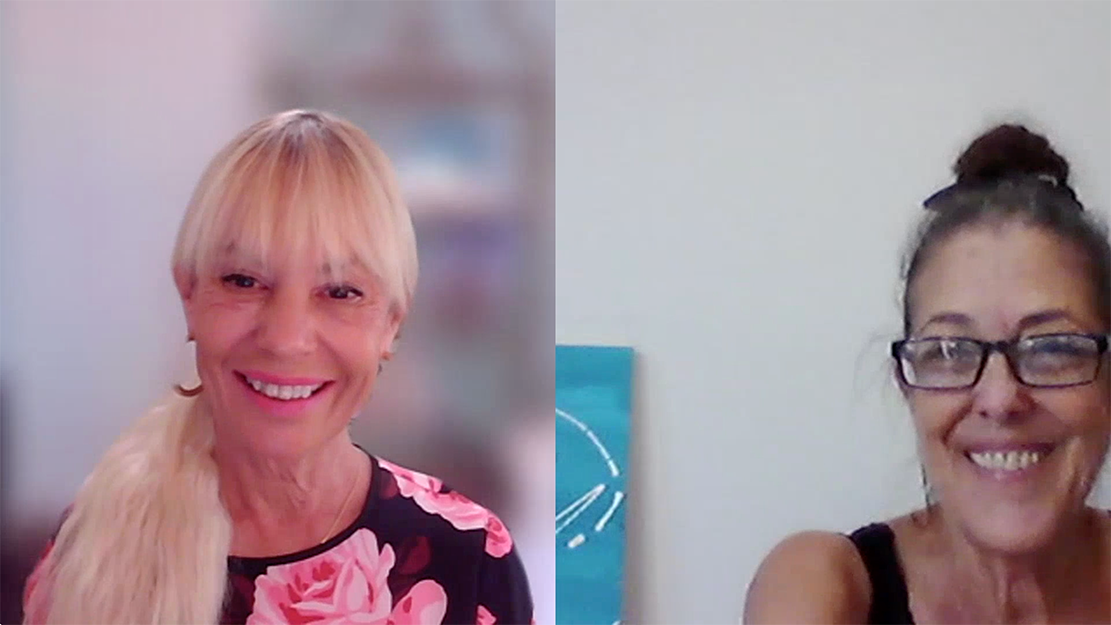 Meet Susan St. Germain, director of projects for LV Shipping, who will be part of the upcoming Business Outlook session for Breakbulk Americas: The Digital Special. Susan's expertise has been built over more than two decades with many lessons learned along the way. Here she talks about her strategy for weathering the disruptions due to the pandemic—not unlike the global economic crisis in 2008-09, she noted—which hangs on one key principle, the ability to pivot.
To hear more from Susan, register for Business Outlook for Key Sectors in the Americas, which will go live on Tuesday, Nov. 3 at 10:00 am CDT.
Leslie: Tell me about your projects and what sectors you're working across.
Susan: We still have some oil and gas, but mainly what's moving now are industrial projects. We're doing work with LNG projects in the U.S. So that's keeping us pretty busy, but it's also a little bit challenging with the market being what it is inbound from Asia.
Leslie: How have the last six months been? What have been the major challenges and what are you seeing as you look ahead?
Susan: We are just going through our ISO audit and so we do trending for that and I completed the trending last month. When I look at the chart and then put it up against the U.S. economy chart, it actually is identical to it. So I think across the board a lot of people are experiencing the same thing: the "fall off the cliff" in March and then some fairly steady gains. Although, August saw a much sharper gain over the previous month.
We have some industries that are declining right now, but we have other industries that are picking up, so I think that we're getting to a point where we're at the at pre-COVID levels. Fortunately, we haven't had to reduce staff or go through any of those types of pains that many of our colleagues have had to do.
It's a challenge, but I think the key is being able to pivot as a business and to be prepared to look for the opportunities that are there instead of thinking about the ones that went away.
Leslie: As you're looking at these trends, do you see manufacturing hubs changing? And in turn, effects on where cargoes are being picked up and delivered?
Susan: Yes, we've been seeing it now, since the institution of some of the tariffs on China and other countries. RFQs that included China and Vietnam in the past now specify places like Croatia and India. Clients are also learning to pivot, so that they can maintain their budgets. Being able to maintain a profit margin in these times is getting tougher for all of us.
Leslie: LV shipping has a wide range of projects across different sectors and that tells me that you've built projects for diversity as opposed to specializing in one particular sector. How does that help your company's resiliency as we move into 2021?
Susan: Yes, it's a lesson that I learned a long time ago before the 2009 economic crisis. In our own lives as humans, we can see the signs. For instance, when we go to the gas station and see things are constantly moving. At the time, I predicted there'd be a problem with oil and gas.
I like to position myself as the nurse of freight forwarding because nurses can get a job anywhere. I look at what we need in this country like electric infrastructure, which would be substations, HVDC plants and so on. So, we really targeted the transformer industry and the associated industries in the power sector. I continually saw new airplanes being built (up until recently), which need passenger boarding bridges, so we've tried to keep a steady base of customers like that. When LNG work started becoming louder in this country, we targeted that and we've been blessed to be able to work on the Calcasieu job and some of the other big projects in Louisiana.
These are all ways to pivot. This strategy has served us well because when one is down somebody else is up.
Watch the full interview with Susan St. Germain

---
Subscribe to BreakbulkONE and receive more industry stories and updates around impact of COVID-19.