---
Jan 18 | 2021
(Global) Reconfigured UX design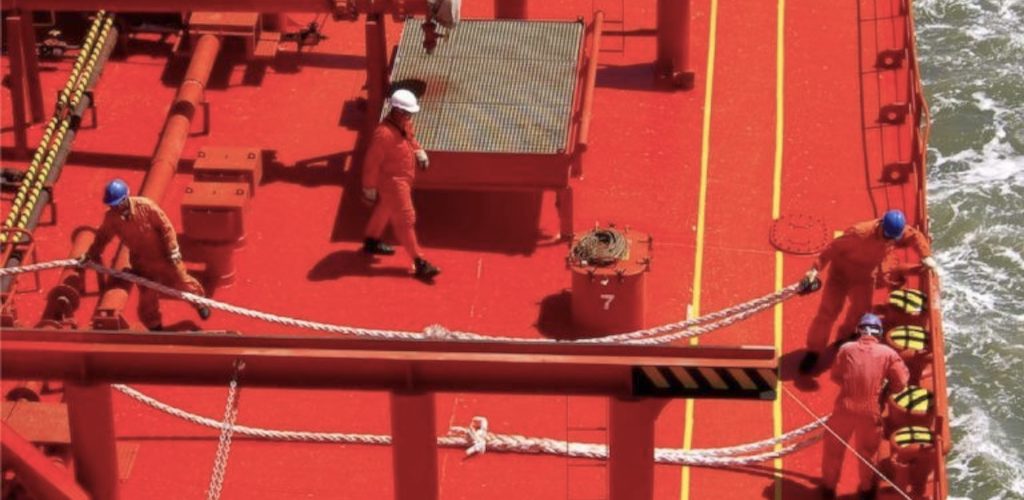 Maritime training specialist Ocean Technologies Group has launched a learning platform to provide tools and resources for seafarers to navigate industry changes in the wake of the global pandemic.
The group's Ocean Learning Platform unites shore-based and onboard training initiatives for online and across mobile devices, and features a user experience design which has been re-engineered from the ground up.
"The new ocean platform offers a compelling, engaging and comprehensive learning experience for the seafarer. It's also the foundation for an exciting year of product innovation which we have planned. All this was made possible by uniting the collective strengths of Ocean Technology Group companies," said Caspar Atkinson, chief product officer at Ocean Technologies Group.
New Dynamics
The rapid onset of the Covid-19 pandemic last year "forced us all to implement distance learning and, as a result, the maritime training sector has taken a big step forward in embracing the digital evolution which, in all probability, they should have taken five years ago," said Henrik Jensen, crew manager for crewing specialist firm Danica.
Headquartered in London, OTG draws on data from its network of more than 1,400 customers, 20,000 ships and more than 1 million seafarers and has worked closely on development of the new platform with e-learning specialists Seagull and Videotel.
"In addition to our transformed Ocean Learning Platform, we are working with partner customers by offering our Tero Marine fleet management software and document management system in our suite of services," said Manish Singh, Ocean Technology Group's CEO.
Integrated Data Tools
Blending learning, assessment and competency management solutions, OTG's new platform brings together materials from across the industry and includes an integrated rapid authoring tool, which allows companies to quickly create customized and trackable e-Learning content.
"Similarly, a pulse survey tool is now available as part of the Ocean Learning Platform, allowing ship managers and crew managers to actively engage with their seafarers on a range of interactive applications like employee experience, safety and operational matters and in-house campaigns. Survey data is then returned from the vessel and online sources providing insight and facilitating data-driven decision making," a spokesperson for OTG said.
---
Subscribe to BreakbulkONE and receive more industry stories and updates around impact of COVID-19.