---
Feb 19 | 2021
Project Cargo Summit Explores Project Logistics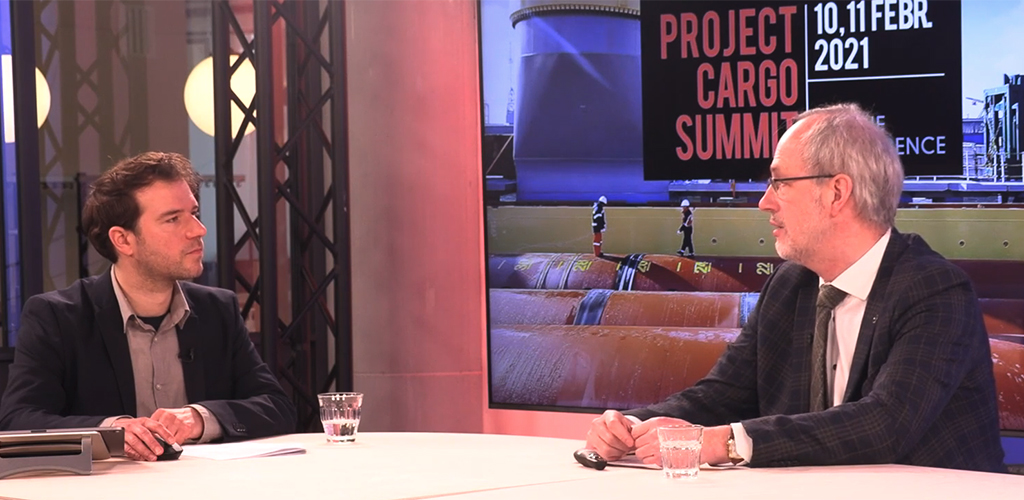 By Gary Burrows
Offshore wind farms aren't only growing in number, the size and amount of power each turbine can deliver is growing rapidly as well.
The volume and size of components is ratcheting up logistics challenges to safely and efficiently deliver components to offshore wind farms developing globally. The topic was a key focus of the Project Cargo Summit, which was held virtually in Rotterdam, Feb. 10-11. Breakbulk Events & Media was an event partner.
GE Renewable Energy is leaving the drive with its recently developed Haliade-X offshore wind turbine. The units range from 12 megawatt to 14MW capacity, with a 220-meter rotor and 107-meter blade. It also boats a 60 percent to 64 percent capacity factor. The Haliade-X has already been selected as the preferred wind turbine for 4.8GW of projects:
• Skip Jack Wind Farm, a 120MW farm to be built offshore from Delaware.
• Dogger Bank Wind Farm, a 3.6GW, three-phase North Sea farm off the east coast of Yorkshire.
• Ocean Wind, a 1.1GW farm off the coast of Atlantic City, New Jersey.
Ward Gommeren, GE Renewable Energy's managing director – regional senior sales director offshore wind –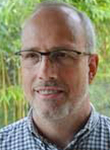 Benelux, said that with production on project components this year, there is great focus on logistics and safety in moving the giant wind components.
Fortunately, GE Renewable Energy's plant in Saint-Nazaire, where generators and nacelles are manufactured, has water access so components may be transported to a marshalling harbor.
Gommeren said GE seeks logistics partners that can provide innovative solutions for a safe and effective transport, while following specific technical requirements "on the quay side and the vessel side, for least possible risk.
Moderator Tobias Pleffers said with the bigger turbines and near-shoring, some freight forwarders don't expect to be part of offshore as manufacturers are tending to deal with shipping companies themselves. On the other hand, Vestas and Panalpina announced an exclusive freight forwarder agreement with the new models. Gommeren responded that GE is looking at near-shoring with a dedicated organization, but the approach is global. As for partnerships, GE does a "full investigation of our potential suppliers and partners" to build long-term alliances.
'Man on the Moon Moment'
Interest in offshore wind energy has grown rapidly and globally, propelled by governments pushing towards carbon neutrality, investing in programs such as the European Green Deal, which pushes towards a carbon-neutral Europe by 2050.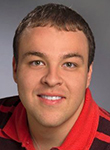 Carlos Eduardo Lima da Cunha, policy officer, European Commission, quoted EC President Ursula van der Leyen, who said: "The European Green Deal is Europe's man on the moon moment."
Lima de Cunha said the quote was apt, as "it has that same kind of commitment, pretty much a whole continent putting their efforts on that one goal … It's a huge goal that we're putting onto ourselves, but one that needs to be done."
One example of commitment is Horizon 2020, an EU funding program for research and innovation, provided €3.1 billion for energy research, including €188 million for wind energy, €335 million for solar energy, €420 million for alternative fuels and nearly €1 billion for grid and storage. A further €340 million is earmarked for offshore technology, including materials and components and floating wind, he said.
In 2020 renewables reached 38.2 percent of electricity production, and surpassed fossil fuels, with offshore wind reaching 22 gigawatts, compared to about 80 megawatts of other alternative energy production, according to the EC. By 2050, the goal is to have 300GW of EU offshore wind energy capacity along with 40GW of ocean energy capacity, such as wave and tidal.
Lima da Cunha said that, beyond the pandemic, the major challenge offshore wind faces in Europe "is dealing with permits and regulations." Wind energy production needs to be brought to an industrial scale to reach necessary economies of scale. "We also need to be able to deploy it fast enough that we can actually achieve the goals we want to achieve."
Rotterdam's 'Whole Picture'
Despite the pandemic's impact on ports globally, the Port of Rotterdam has navigated the "rollercoaster year," maintaining operations and investments, and is ready for the continued rise in offshore wind shipments, said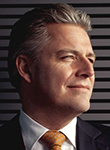 Emile Hoogsteden, director containers and breakbulk and logistics.
The port is well located near GE's and other wind manufacturers' plants, and offers them "the whole picture," Hoogsteden said.
"We have space, strong infrastructure, equipment, floating derricks, specialized service providers and heavy-lift terminals," he added. Siemens recently joined GE as a customer for marshalling services.
Despite the wind components growth and Rotterdam's well-diversified operations, volumes at the port won't improve "until we have beaten the pandemic," he said. 2020 volumes, predicted to grow 5 percent prior to the pandemic, instead slipped 8 percent to 6 million tons.
"I think if you see what the situation the whole world was in, we're relatively satisfied, or not dissatisfied, with 2020," Hoogsteden added.