---
Oct 16 | 2020
(Asia) Chinese Shipyards Best Placed to Meet Demand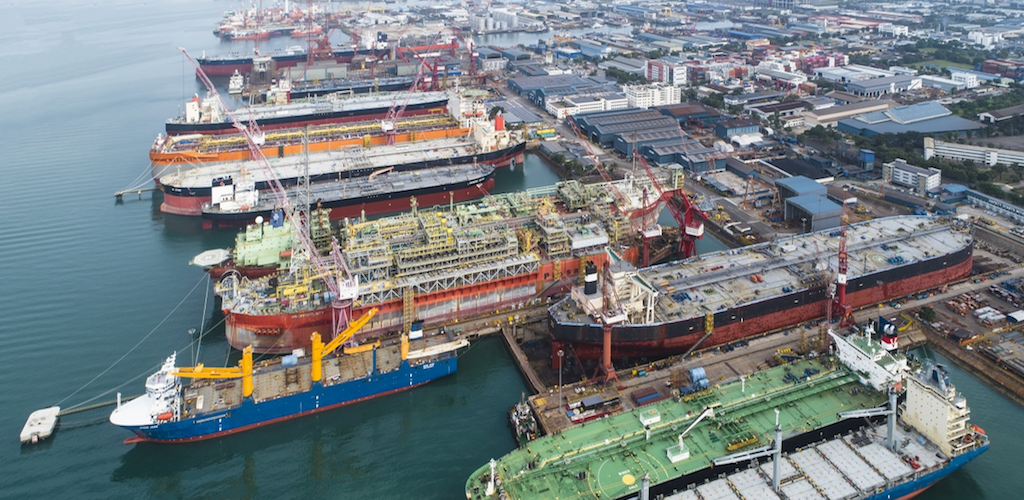 Investment in offshore oil and gas projects is expected to rebound from 2021 with demand for floating production storage and offloading, or FPSO, vessels growing, according to research consultancy Rystad Energy.
An estimated 40 percent of new contracts in the next five years are expected to be for FPSO, driving fresh competition between Asian shipbuilding yards and spurring breakbulk activity.
"With up to 50 FPSO projects possibly committed in the next five years, Chinese yards are well-placed to tap considerable contract opportunities," said Sara Sottilotta, energy service research analyst at Rystad Energy.
Increased Competition
Rystad notes that Asia is the undisputed market leader for construction and conversion of FPSO vessels, with the majority of fabrication yards located in China, Singapore, South Korea and Japan. However differences in productivity rate and wages are expected to shape the outlook for breakbulk demand.
"Even if Chinese productivity is the least competitive, low wages compensate for the productivity deficit, allowing the country to offer the most competitive hull construction costs in the region," Sottilotta added.
China was reported to have the lowest labor rates, followed by Singapore, with Japan and South Korea having more than twice the Chinese mean hourly wage.
Volatility Impacts
Geopolitical tensions and volatility in commodity prices also threaten to shift demand for breakbulk transport of components and finished vessels over the next five years, as prices for structure material products have impacted countries differently.
"While higher, budgets will be quite cost-wary and among Asian rivals, Chinese yards stand better-placed to attract them," Rystad notes.
Headquartered in Oslo, Norway, Rystad Energy is an independent energy research and business intelligence company focused on energy fundamentals in the global and regional upstream, oilfield services and renewable energy industries.
---
Subscribe to BreakbulkONE and receive more industry stories and updates around impact of COVID-19.