---
Jan 27 | 2021
(Europe) Key Part of North Sea Terminal's Expansion Plans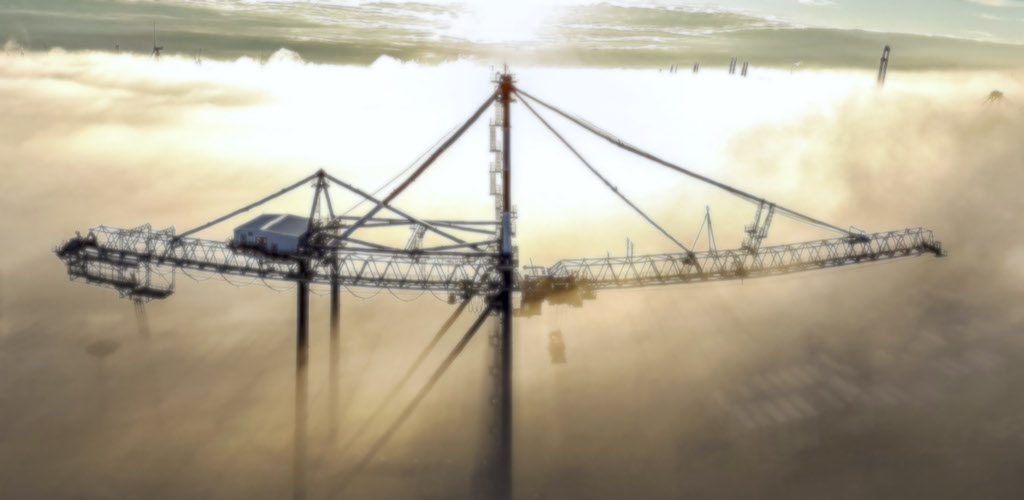 Authorities at the port of Bremerhaven have completed installation of four new Liebherr ship-to-shore container cranes.
The giant units were transported to the North Sea Terminal Bremerhaven, or NTB, and installed at the site in northern Germany. Each crane features an outreach of 73 meters, a span of nearly 30.5 meters and a backreach of 25 meters, making them among the largest STS cranes in the world.
"We are pleased to add four new Liebherr ship to shore container cranes to our fleet. We have invested in these large state-of-the-art cranes, not only for the present, but also for the future and they are a key part of our growth and expansion plans," said Christian Lankenau, managing director NTB.
Advanced Capabilities
The new cranes bring the total of Liebherr STS installed at the terminal to 10, and expands the site's advanced capabilities. All the new cranes are integrated with Liebherr Automation Systems, facilitating semi-automatic moves, with manual intervention only required when operating below a predefined safe height.
"These new cranes and the previous six allow us to provide exceptional service to our customers … For NTB it was very straightforward to invest in Liebherr cranes again. Our experience with Liebherr equipment in terms of performance, reliability and service has been very satisfying," Lankenau said.
Anti-collision Systems
Each crane is equipped with a yard monitoring system, to scan the operational area for obstacles, hazards or straddle carriers. Further protection is provided by stack and vessel anti-collision systems, a vessel drift compensation system, and laser anti-collision systems.
"It has been very exciting to work with NTB. Designing high performance machines to customers exacting specifications is always rewarding, but to secure repeat orders on the strength of the machines performance is doubly so," said David Griffin, managing director at Liebherr Container Cranes.
NTB is one of the largest container terminals in Europe, handling more than 3 million TEUs annually and linking Bremerhaven with more than 130 ports worldwide.
Headquartered in Germany, Liebherr Group employs more than 48,000 worldwide and is one of the world's largest manufacturers of construction machines, generating annual combined revenues of more than €11.7 billion. The group is an exhibitor at Breakbulk events.
---
Subscribe to BreakbulkONE and receive more industry stories and updates around impact of COVID-19.