---
Oct 25 | 2020
Space cargo logistics veteran Jeff Bitner talks about booster transports, their similarities and differences, from NASA shuttles to the recent Artemis SLS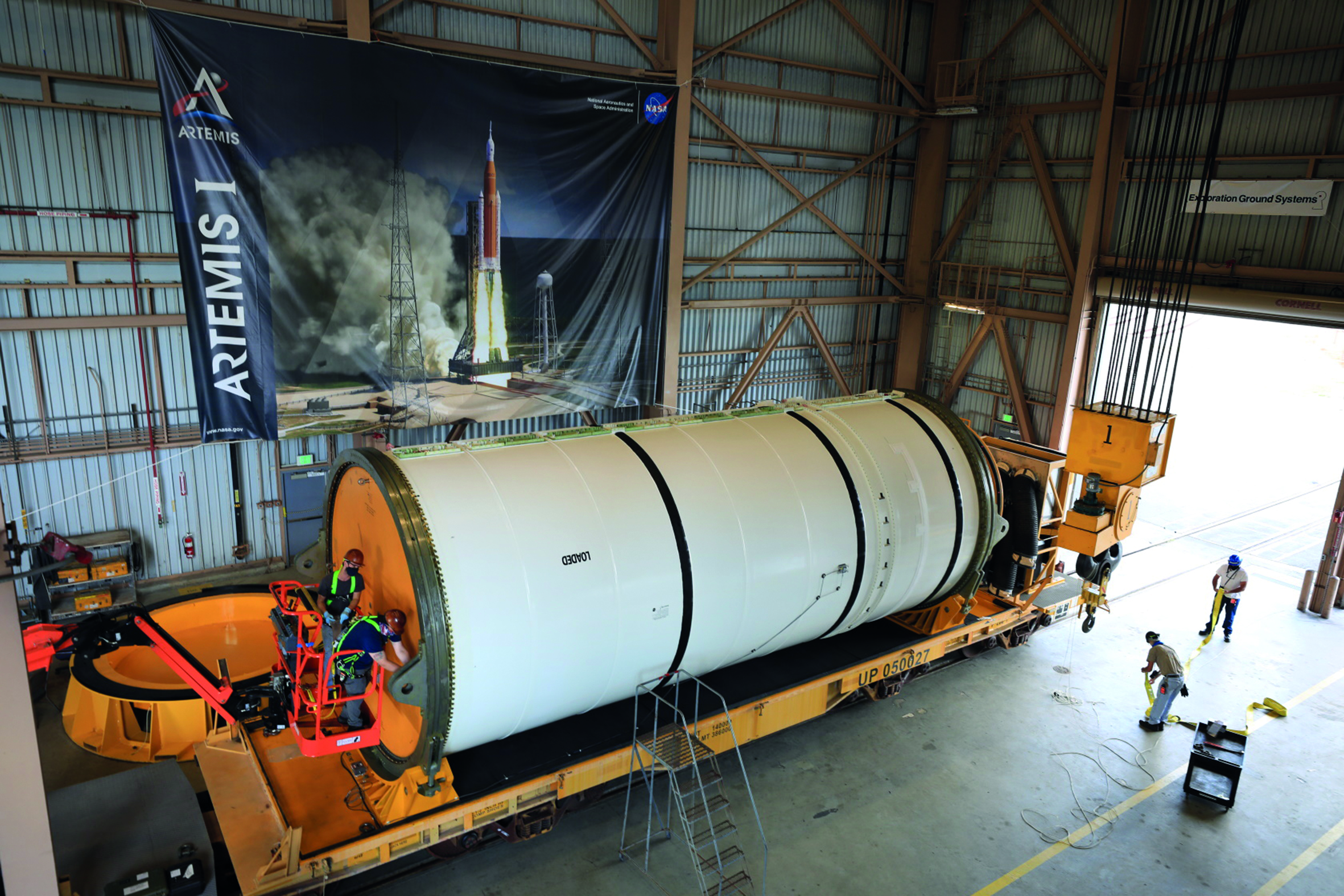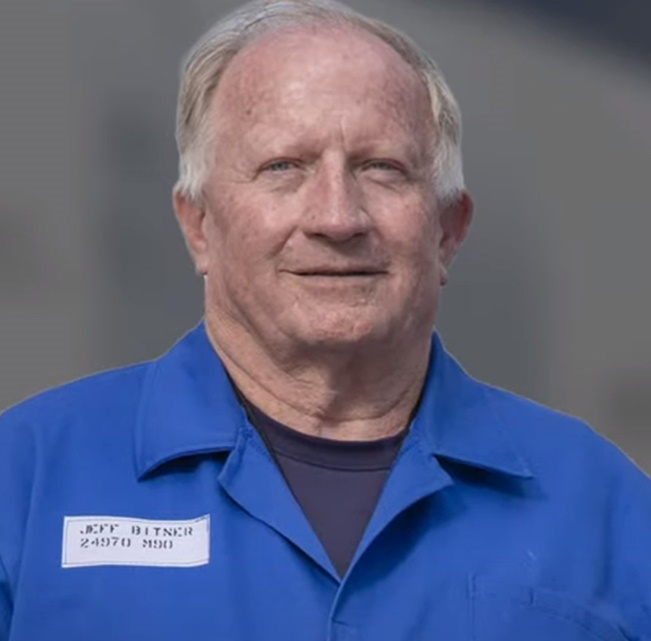 Jeff will be a part of the
Breakbulk Americas Space Cargo Logistics webinar on Wednesday, Nov. 4
, joining NASA, Spaceflight and Volga-Dnepr to talk about what it takes to handle the logistics for these new projects and what opportunities are ahead for the industry.
We caught up with space logistics expert Jeff Bitner in his office at Northrop Grumman in Promontory, Utah, a location famed for the golden spike driven by Leland Stanford in 1869 to join the rails of the First Transcontinental Railroad across the United States. Today, a different kind of train, known as the Rocket Train, is making history along the same tracks.
Last June, the Rocket Train carried the first solid rocket boosters for NASA's new Space Launch System (SLS) from Promontory to Kennedy Space Center in Florida, a 10-day, 2,800-mile trip.Part of the Artemis Program, the SLS is a super-heavy-lift launch vehicle that provides the foundation for human exploration beyond Earth's orbit. SLS is the only rocket that can send Orion spacecraft, astronauts, and cargo to the Moon on a single mission. The first unmanned mission to the Moon is scheduled for 2021 and the second will see the first woman and next man on the Moon by 2024.
As a senior principal supply chain logistics specialist for Northrop Grumman, Space Systems, Jeff was vital to the planning and logistics for this historic transport with three decades of similar transports under his belt. Jeff was involved with the transport of NASA's Space Shuttle Program rocket boosters beginning early in his career and, in fact, the same train used for the shuttle transports is essentially the same on used today. We asked Jeff what is the same and what is different about these two program transports.
"We made boosters here for 114 shuttle flights, so that's at least 114 shipments, probably closer to 150 shipments we made from Utah to Florida," Jeff said. "The SLS program uses 5 boosters on each side, so we have two extra boosters that we transport using the Rocket Train for the SLS program."
Technology has changed the way the shipments are monitored. At one point, Jeff said they had a monitoring room set up for tracking, but today many of the processes are automated. "We have GPS and new attachments we've put onto the rocket boosters to monitor G forces in every direction, temperature, humidity, and so forth," he said. "We can monitor everything that's those boosters going through from here to Florida and know what's happening with them.
"If there's an issue, we get alerts through satellite programs and through our GPS programs. If there's an issue, or if the rocket motors receive any kind of a G-load or get on the wrong track somewhere, it'll let us know."
Alerts have been few. Jeff said that about 12 years ago, there was a derailment in Kansas City when a couple of wheels came off the track. "We had no problem with the cargo on that derailment—just had to put new wheels on the railcars and then we were on our way."
The Rocket Train has been successfully used for 30 years. It is made up of the same 12 cars since Jeff has been involved with it. The cars are 200-ton, heavy duty 8-axle flatcars owned by Union Pacific. Maintenance is a priority.
"After they get used, they come back to Utah and we send them up to a Union Pacific Railroad shop in Idaho," he said. "They take the cars all apart, make sure everything is perfect and replace any parts that need to be replaced, and then put them all back together so they are ready for our next shipment."
The loads these cars carry require similar logistics considerations as the high and heavy loads familiar to many in the traditional project cargo industry. Jeff described the measurements for the SLS boosters, "We're having 13 feet wide and over 13 feet high above the deck of the railcar, so we're close to 17 feet high at the top, so these are big loads." It takes a full day to load each railcar.
Jeff will bring his expertise in handling these specialized loads which are not only oversized, but require special clearances and complex coordination with the parties involved, to the
upcoming Breakbulk Americas webinar "Space Cargo Logistics," on November 4. Register to hear more from Jeff.
More about the Rocket Train in Breakbulk magazine: Prepare for Launch - Space-bound Project Cargoes Conquer Earthly Challenges

See the entire interview below

d