---
Apr 23 | 2021
One of four WISTA presidents to lead CONNECT21 IMO WISTA research session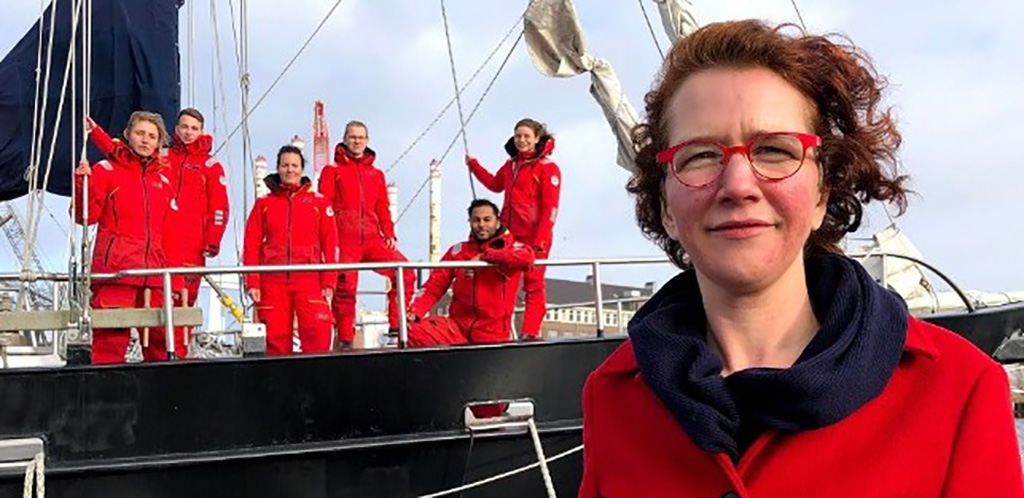 Christel Pullens just last week took on the leadership role as WISTA Netherlands president, replacing Sylvia Boer, Director, Amsterdam IJmuiden Offshore Ports (AYOP), and featured in Breakbulk's
Women in Breakbulk Europe Crisis Management
webinar last year. Pullens will be one of four WISTA presidents involved in this year's CONNECT21 Women in Breakbulk session. She will be joined by WISTA Germany president Claudia Ohlmeir from DNV, WISTA Belgium president Catrien Scheers from FastLines Belgium and Sue Terpolewski who is joint president of WISTA UK and the co-leader of the IMO-WISTA women in maritime research project, which will be the focus of the session.

Last month, the Sea Ranger Service welcomed an experienced maritime industry professional to lead the Dutch activities of the company in conservation, surveying and research in the North Sea. Christel Pullens, former Dockwise manager and WISTA president for The Netherlands, joins the company as its new managing director in March.
With nearly 25 years of technical and commercial experience in shipbuilding and offshore, including as Senior Sales Manager Projects at Dockwise (now Boskalis), Head of Sales and Marketing at Damen Shiprepair and Conversion and Global Sales and Marketing Director at Alewijnse, Christel Pullens joined the Sea Ranger Service's mission to accelerate sustainability in the maritime sector.
"For me, working for the Sea Ranger Service means making an impact through sustainable disruptive innovation," Pullens said. "The company has set clear goals for the next 20 years: coaching and training 20,000 young people in port cities with a high youth unemployment rate towards a maritime career and the recovery of 1 million hectares of ocean biodiversity. This is a mission that I fully support."
"I look forward to using my knowledge and experience to contribute to the realization of the ambitious goals of the Sea Ranger Service. In my role as managing director, in addition to building new ships, supporting the team and further professionalizing the Sea Ranger Service, I will focus on building relationships with customers, strategic partners, the portfolio and the order book. I am really looking forward to working with the enthusiastic team of the Sea Ranger Service!"
Join Christel and the other WISTA leaders: