---
Nov 03 | 2020
SAL Tie-up Next Chapter for Intermarine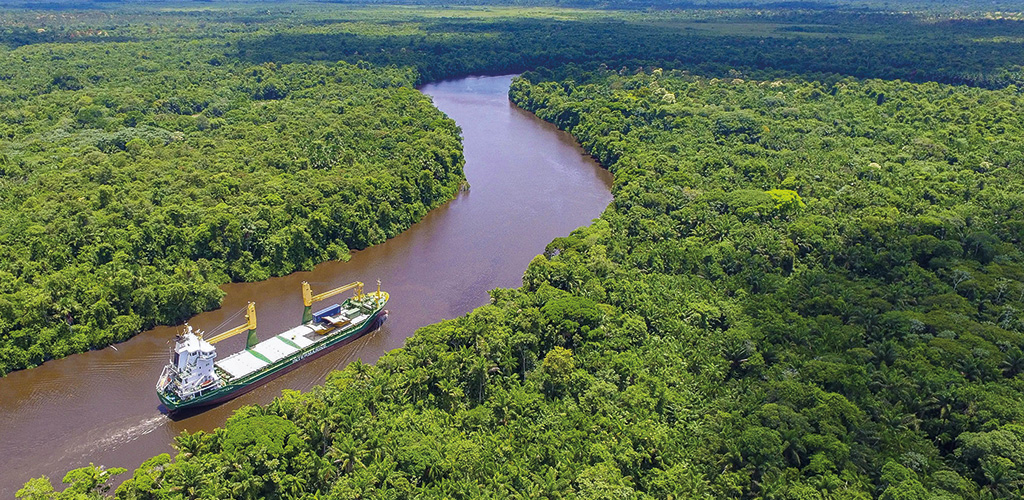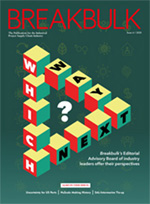 By Lori Musser
With a very fresh "Part of the SAL Heavy Lift Group" logo and hyperlink splashed on its online masthead, Intermarine is setting out on a new path.
The company has reimagined itself several times over the years, and was just nicely settling in as an independent company with a singular focus on the Americas market with a 25-year industry veteran at the helm, Richard Seeg. Then SAL acquired a major stake in Intermarine, and brought along a whole new set of opportunities for both companies, according to SAL's announcement in early October.
This investment is part and parcel of a wave of consolidation that has been washing through the industry.
Svend Andersen is the new CEO and shareholder of Intermarine. He brings to the table 40 years in the industry, including a prior stint at Intermarine.
He is also former CEO of BBC Chartering, and in that capacity, on the occasion of BBC's 20th anniversary in 2017, predicted: "Consolidation is ongoing and I dare to say that it will continue to be the determining theme in our industry also in the coming years." Andersen said the consolidation driver was that the "economic environment and the markets are plagued by overcapacity, which makes it an economic necessity to consolidate activities to create more effective and powerful players. Those should be able to survive and constructively shape the future of the segment."
Three years later, the consolidation movement continues. It appears Andersen was right.
Common Ground and New Territory
Intermarine is expected to operate as an independent brand within the SAL group. SAL's announcement said: "Intermarine will tie its Americas liner service to SAL's global heavy-lift trade and in combination bring to market the most comprehensive maritime breakbulk and heavy lift solution in the Americas.
"The Americas are about to see a unique project, breakbulk, and heavy-lift shipping setup unfold. Intermarine and SAL Heavy Lift have for decades been synonymous with shipping excellence, yet they have served different market segments and regions."
For SAL, the benefits may lie in a larger "footprint in the Americas" with more access, services and a new pool of customers. The announcement mentioned more "vessels being able to operate not only in and out of South America, but also into offsite river deltas, where SAL would otherwise have had limited access."
For Intermarine, there will be access to SAL's heavy-lift fleet – the world's largest in the more than 900 tonne SWL sector. Presumably, there will be efficient connections for Americas' cargo that goes global.
Industry consolidation typically brings opportunities and challenges. While industry analysts are busy working out prospects related to the new venture, it is likely that both Intermarine and SAL Heavy Lift will find some cost-cutting and productivity gains.
In the Oct. 5, 2020 media release Richard Seeg, now Intermarine president, said: "Having SAL as an organization behind the activities of Intermarine brings with it a wide range of commercial opportunities. SAL holds one of the most comprehensive sales networks globally, and they also bring vessels, world-class engineering capabilities and other resources that are extremely valuable to the commercial setup of Intermarine."
Opportunity for Customers
Drew K. Roberts is head of specialized transport for deugro (USA), Inc. He said, "From our perspective as a freight forwarder currently heavily involved in South America, this new combined effort between SAL Heavy Lift and Intermarine potentially opens up a more diversified service offering and flexibility within that particular market. The new collaboration from heavy hitters SAL and Intermarine is expected to bring forth some new healthy competition through sailing options and highly capable vessels to and from this region."
From a more globalized service perspective, there may also be benefits. Roberts added: "The effects of this partnership approaching the worldwide market remains to be seen and we will be keeping an eye on how this may affect the market as a whole. It is likely too early to tell, but it is our thought that the combination of the two companies could create a more capable service offering overall that we can rely on to help meet our client's needs."
Early in 2020, Intermarine's Americas Liner Service became a standalone regional carrier covering the Caribbean, North, Central and South America. Intermarine, as agent for Industrial Maritime Carriers LLC, assumed a new structure after Zeamarine – the Zeaborn Ship Management and Intermarine joint venture – divested its Americas business at the beginning of the year.
Seeg said that from the outset, Intermarine has been customer-driven, "founded 30 years ago, with a focus on fulfilling customer needs in the breakbulk/project arena, instead of simply trying to fill ships."
That foundational philosophy is still in play, and while the company had refocused its operations on the breakbulk/project cargo business of the Americas when it became independent, it now has, under the SAL Heavy Lift Group banner, the opportunity to extend its global reach.
Global connections to and from the Americas could be well-supported by another important differentiator at Intermarine: "We maintain a regular liner schedule, while providing the flexibility and level of service that our customers require," Seeg said to
Breakbulk
.
Intermarine Americas LLC has been operating five to 10 multipurpose vessels on short- and long-term charter within the Americas. Its fleet of geared 'tweendeck vessels have a lift capacity of up to 400 tonnes. Cargo capacity ranges up to 11,326 cubic meters.
The company has been running weekly trips from its load center in Houston to the Caribbean/North Coast South Americas, to its main ports in Trinidad, Guyana, Suriname, Colombia, Mexico and other destinations in the region. There are also monthly sailings to Brazil/Argentina and regular voyages to the West Coast of South America.
In addition to operating multipurpose carriers and offering technical services such as customized method statements for safe and efficient loads, Intermarine was recently appointed by United Heavy Lift to promote its commercial maritime business for cargoes controlled in North America.
Market Prospects
Seeg said the word "uncertainty" is overused, and indicated Intermarine's key business strength is about helping customers adjust. He said: "Our customers are struggling with their needs and the needs of their customers constantly changing as everyone tries to move forward in this market. We regularly see our customers fixing cargoes with us to one destination, and then having to change to another destination, or having the readiness slip back, or move up to become critically urgent.
"We view our relationship with our customers as a partnership, and not just a client/vendor relationship. Through regular and open communication, we work with our customers to find the best option – in terms of service and price – to work through their constantly changing requirements."
Intermarine, SAL Heavy Lift and their global transportation competitors face a plethora of obstacles in the current heavy-lift, project cargo and breakbulk markets, but this new venture may prove to be a boon. There is industry-wide concern for stagnating demand for multipurpose carriers, related in large part to the impact of Covid-19 and lingering low oil prices on investment, but more diverse geographies and other variables that steer the global multipurpose sector allow room for some enthusiasm.
Seeg, for one, is optimistic for the future: "The core of Intermarine's business is oil and gas, mining, and the power sectors. While oil and gas and commodity prices are down now, and that is affecting cargo moves, the population on our planet continues to grow. There will always be a need for raw materials, and Intermarine plays a vital role in the supply chain that supports these industries."
A few weeks before the announcement about the SAL investment, Seeg said the task at hand, for Intermarine, was: "to work with our customers to meet their needs as their needs develop and change. The market today is different than it was 12 months ago, and it will be different again in 12 months. We must be quick and remain flexible." The new relationship with SAL Heavy Lift might just be the "flexibility" Seeg meant.
Value Meets Change
As Seeg sees it, Intermarine's flexibility has saved the day many a time for customers. Flexibility helps the company act on opportunities as they develop. In one example, while visiting a customer in Korea, the customer realized that a competitor's vessel was suddenly delayed, but the move was urgent. "I was able to pull our teams together to find a solution on the spot – putting in a vessel two days later to load the client's cargo and get the cargo moving," Seeg said.
Seeg stressed the importance of being equipped to quickly find solutions and make decisions, and the importance of being in the right place and talking to the right people. "The market will continue to change and evolve, and we must be able to adapt and evolve with it," he said.
"Intermarine has evolved over the years … as our markets and our customers have evolved. Over the past 30 years, we expanded into areas where we could provide value to our customers, and also reduced our activities in areas where we could no longer add value as markets and customers changed," Seeg said, adding: "The challenges we face today will also present opportunities, and we will adapt and expand our services as these opportunities present themselves."
One opportunity comes from the nature of the cargo itself. For example, Seeg said, in the last two decades, "we have seen heavy-lifts get heavier. In fact, I can recall when a 50-tonne piece was considered a heavy-lift."
Other opportunities come from the cargo origin points: "Twenty years ago, there was a push away from local suppliers, with many of our customers stretching their supply chain and sourcing all manner of goods from Asia. These days we see a move toward regional sourcing and fabrication."
To guide a multipurpose carrier in 2020, communication is key: "In order to be successful as a company, we need to make sure that we all understand the task at hand and that we are all moving in the same direction.
Management needs to hear from our sales, technical, operational, and support teams regarding the market and our customers' views on the market. Only by working together can we continue to make good decisions," Seeg said.
Andersen summarized the future of Intermarine under the SAL Heavy Lift Group venture in an early October media release: "The joining of Intermarine with the SAL organization is a perfect matching of two companies which share the same basic set of values and business philosophy yet with a different fleet of vessels, resources and outreach. In combination, it makes an unmatched setup in cross-Atlantic trading and intra-Americas heavy lift shipping. I have invested in this venture, as I see great prospects in bringing the Intermarine brand and business onwards under the helm and support by SAL Heavy Lift as a top brand in the heavy lift shipping industry."
Based in the U.S., Lori Musser is a veteran shipping industry writer.
Image credit: SAL