---
Apr 03 | 2020
(Global) Providing Covid-19 Relief Missions for FEMA, HHS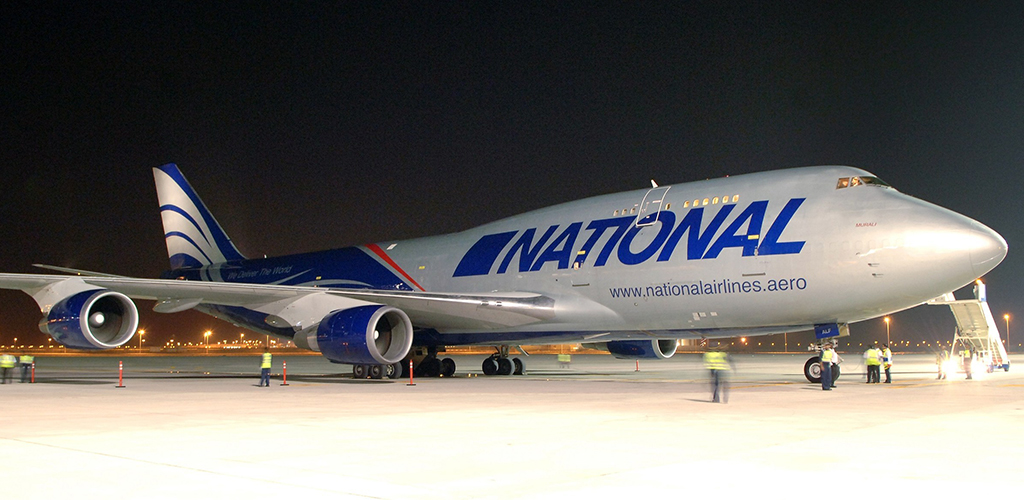 National Airlines said last week it has been providing relief missions to deliver critical laboratory testing supplies and protective gear in the fight against the Covid-19 pandemic.
The Orlando-based airline said it completed several missions and are contracted to perform numerous more from India, Europe, and China into the U.S. carrying pharmaceuticals and other medical supplies.
"Delivering the COVID-19 laboratory testing supplies and protective gear are highly time-critical missions in which our fantastic team have accomplished on time," said Christ Alf, chairman of National.
National is working with Project Airbridge, a joint effort between the Federal Emergency Management Agency and the U.S. Department of Health and Human Services, to link private sector suppliers with health-care providers involved in testing and patient care related to the pandemic. The agencies are sourcing protective equipment, ventilators and other resources through a Supply Chain Stabilization Task Force. The goal is to route supplies to Covid-19 hot spots, while the balance will enter the supply chain, with priority given to hospitals, healthcare facilities and nursing homes. The federal government may purchase supplies to replenish the Strategic National Stockpile or provide them directly to states who need them.
FEMA said it has contracted with all-cargo carriers for 19 flights, but plans to charter more aircraft to meet demand. Besides National, Atlas Air, STG Logistics and Radiant Global Logistics are also reportedly participating in the program. Subscribe to BreakbulkONE and receive more industry stories and updates around impact of COVID-19.