---
Aug 14 | 2020
(Europe) Delivery Via Santander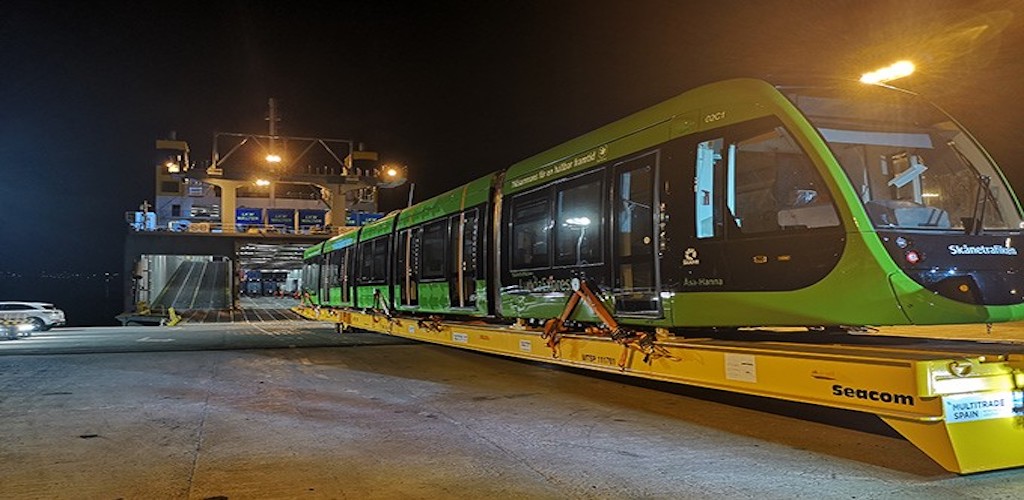 Breakbulk carrier Multitrade Spain has transported a tramway car from Spain to Sweden for the Swedish Lund Tramway Project.
The 33-meter-long unit was transported on a specialized roll trailer equipped with rail tracks. Weighing 42 tonnes, the tram car was loaded at the manufacturer's premises in Spain and shipped from Santander to Sweden.
"Coupling the modules that compose a tramway in destination is a costly and time-consuming operation for the manufacturer, including special attention to be paid to guarantee issues. By this solution, we can save a lot of headaches for the clients," a spokesperson for Multitrade said.
Registered in Barcelona, Multitrade Spain is a member of the WCA breakbulk association. WCA is an exhibitor at Breakbulk Europe.
---
Subscribe to BreakbulkONE and receive more industry stories and updates around impact of COVID-19.