---
Mar 11 | 2021
Charter Rates Rebound Due to Supply-Balance Gains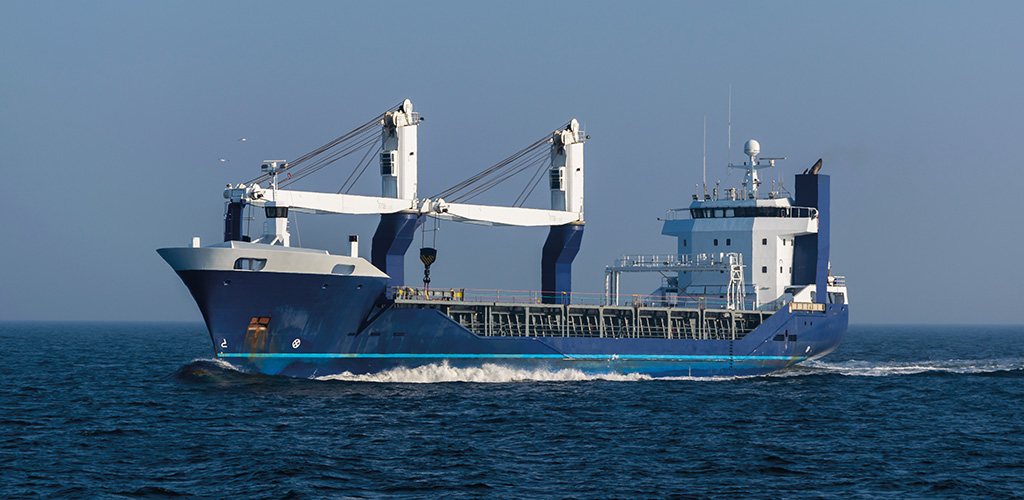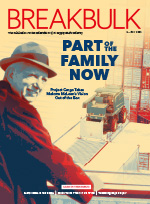 By Carly Fields
For years, the multipurpose sector has clutched at the advent of a new year to bring it a longed-for upturn. The phrase "cautiously optimistic" was destined to be engraved on the tombs of MPV companies that fell in the many dark years. But has that tide finally turned? As the calamity that was 2020 rolled into 2021, MPV operators at long last found real cause for optimism.
At the end of February, Drewry's Multipurpose Time Charter Index was at a high of US$6,800 per day, a rise of 4.2 percent from the previous month and up 5.6 percent from February 2020. Drewry expected the index to rise a further 4.4 percent in March to reach US$7,100 per day. The index tracks one-year period charter rates across a basket of vessel types and sizes and forecasts the market movement over the coming month. The vessel types include breakbulk and project cargo ships.
Shipbroker Toepfer Transport's MPP Index mirrored the optimism. In February, its per-day time charter rate stood at US$7.146, the highest since March 2020. Provided by a panel of operators, Toepfer's index gives a monthly time charter rate assessment for a 6-12 month time charter of a 12,500 deadweight-tons F-type MPV.
Speaking to
Breakbulk
, Simon Guthrie, partner and shipbroker at Hamburg-based One World Shipbrokers, highlighted the wind sector as the MPV sector's partial savior in 2021. He said "significant volumes" of cargo from the wind sector at the start of this year have propped up activity, volumes and sentiment for the MPV sector. This has helped to shift the market from oversupply to one where vessels are "in demand and space is valuable."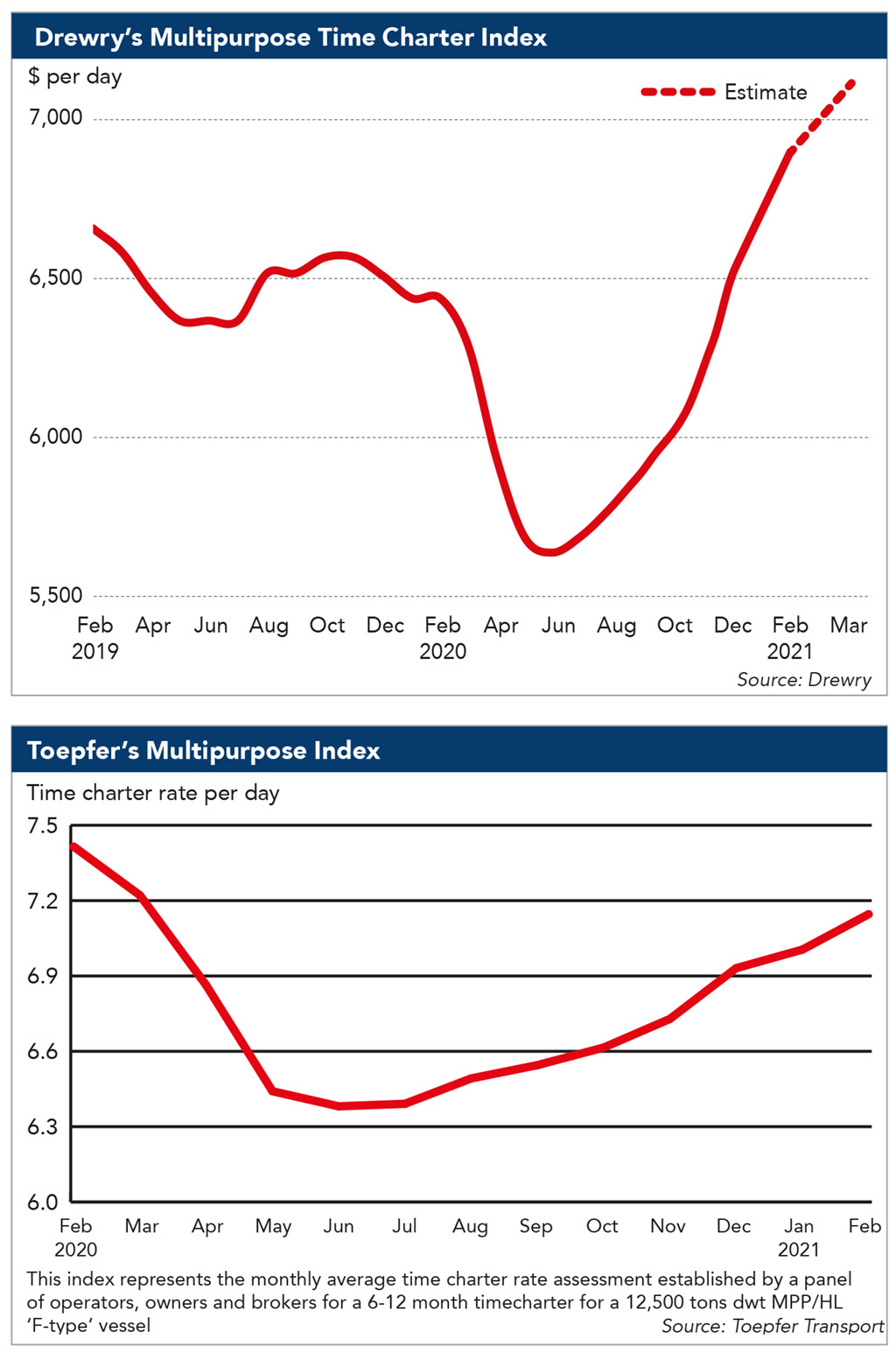 "We have seen a shift in the market dynamic," he added. "Owners have become selective over the cargoes they choose to take."
Crashing the Container Party
Another spur has been the employment of MPVs for traditional containerized cargoes – an ironic shift given the MPV sector's haranguing of container lines for "stealing" MPV cargoes in the past. Guthrie said that he had heard examples of cargoes being destuffed from containers to load onto MPVs.
Chris Robertson, global market manager for Swire Shipping, noted that the pronounced shift away from containerizing of cargo back to traditional conventional carriers might be a short-term phenomena and a trend that may be reversed as market conditions correct themselves. However, he added: "It will be interesting to see how many customers acknowledge their exposures to the fragilities of the containerized market and opt to build contingency layers into their supply chains in order to maintain optionality with dedicated breakbulk/project carriers."
Drewry reported MPVs being chartered to carry empty containers for repositioning purposes, plus an increase in breakbulk demand for commodities no longer worth enough to stuff into containers. "This increased demand meant that January rates were even stronger than we had been expecting," Drewry said. Going forward, the analyst expects this trend to continue, especially as there is already a market expectation that the usual slowdown for Chinese New Year holidays will not take place this year.
"MPVs comparatively have seen their rates strengthen," Guthrie agreed. "Carriers are seeing the opportunities to capitalize on a strengthening market and will rightfully expect long overdue rising freight rates. Even from One World Shipbrokers' perspective as a fresh company to the market we are seeing varied and increasing numbers of prompt requirements daily," he said.
Hannes Holländer, managing director of Toepfer Transport, added that there is no distress tonnage available anymore, and that operators and charterers are overbidding each other. "It is very difficult to find ships," he said, speaking in late January. "Demand for MPV shipping is in parallel high; we hear from various operators that they are booked out for the next six to 12 months."
Supply Balance Outlook
Positivity for the rest of the year and into 2022 leans on a slim orderbook for MPVs, estimated by Guthrie to be just under 2 percent of the world's active fleet. "That equates to around 60 vessels," he said. This compares with an orderbook of 6.6 percent for capesize bulk carriers and 4 percent for handysizes.
Data from Dynamar records that 68 ships were delivered in 2020, which is in line with the range of 60-70 ships delivered in previous years. In contrast, Dynamar consultant Frans Waals said, 81 vessels of all sizes were demolished. He added that while the order book currently seems "rather small," there is plenty of newbuilding capacity available with short lead times for those thinking of taking the plunge.
Guthrie pointed up a predicted 2 percent fleet growth over the next two years in a sector where the average age of tonnage is getting older. "All fleet operators will at some point need to renew their oldest vessels and replace them as part of an ongoing cycle," he said.
About 40 percent of the existing fleet was built before 2000, according to Dynamar. "I would not be surprised if many of them operate in local trades and in this way are capable of avoiding the strictest regulations and enforcement," Waals said. However, it is a fleet of two halves, with the rest "relatively young," and built since the turn of the century. "The bulk of them were constructed between 2004 and 2013 and should be capable of continuing operating for quite some time without regulatory problems," he added.
The aging MPV fleet, it seems, does not give too much cause for concern. Toepfer's Holländer pointed out that an aging fleet implies increasing freight rates on the back of reduced supply – a bonus that will be well received by suffering operators.
The consensus is that while there are still plenty of workable heavy-lift ships that can be considered as well past the average age of retirement, they continue to perform well and are highly regarded.
Still Challenges Ahead
However, not everything in the MPV garden is rosy. There are challenges pending in pitting that aging fleet against the credit crunch and ever-increasing regulatory demands. Dynamar's Waals admitted to being concerned about project delays and cancellations and the knock-on effects of those. Added to which, he pointed out that the oil market continues to be very difficult and there is the lingering threat of pure car and truck carriers shifting more towards breakbulk cargoes as global vehicle sales continue to languish.
There is also the shifting regulatory landscape to consider, a factor that is deterring MPV operators from placing replacement orders too early. Ships ordered today will, within their lifetime, fall within the International Maritime Organization's 2030 carbon intensity reduction targets. A level of reticence on MPV ordering is understandable with the jury still out on what will be the shipping fuel of the future.
Guthrie hopes that the lack of newbuilds will give the market a chance to capitalize on rate increases which could then be channeled into R&D on innovative newbuilds in the MPV sector. Short term, though, MPV operators will simply be content to move from below-breakeven rates to a profit. "The sector has suffered many years of depressed income and for now it is a question of steadying the ship following a recent period of fleet consolidation," Guthrie said. "There is no doubt a positive feeling in the MPV market. Perhaps these are the green shoots of change and experiencing a tonnage supply issue and increasing rates is what all have waited for."
Looking ahead, demand for large cargoes will continue to be on the whim of macro influences, however optimism remains that the sector will continue to strengthen throughout this year. The accommodating nature and versatility of MPVs will be its gift as the world recovers from the pandemic. "There will always be a need for these vessels and the expertise their operators command," Guthrie said. "No MPVs are truly the same. Whether it be crane strength, carrying capacity, speed or fuel consumption, there are never truly two identical vessels. By this definition there are MPVs ready to accommodate the current supply of varied breakbulk and project cargoes.
"At this rate it would be hard to not see MPVs benefitting from a rising market well towards the end of this year."
Carly Fields has reported on the shipping industry for the past 21 years, covering bunkers and broking and much in between.

Image credit: Shutterstock