---
Jan 06 | 2021
Topefer Index Shows Charter Rates Top US$7,000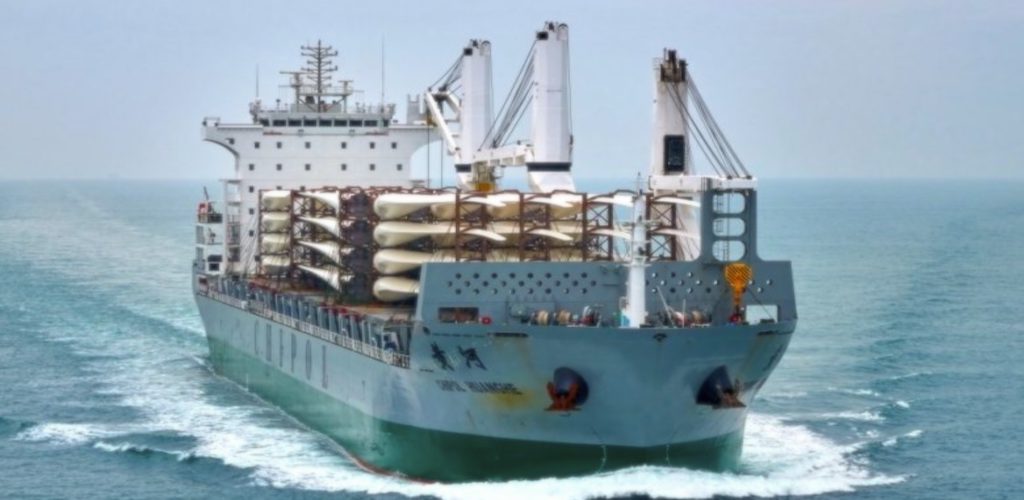 Time charter rates for multipurpose shipping have continued to strengthen in 2021, with the latest figures from consultancy Toepfer Transport showing rates have rebounded above US$7,000 for the first time since March 2020.
Following a sharp decline as Covid-19 restrictions bit at the end of the first quarter last year, shipping rates slumped to a low of US$6,381 in June. Since then indicators show demand for multipurpose steadily improving, as trade routes have reopened and pressure on operators has eased.
Toepfer reports that multipurpose shipping time charter rates hit US$7,005 in January on an average six- to 12-month time charter basis, a rise of US$276 compared to December when rates stood at US$6,729.
"The MPV business has always demanded an extraordinary ability to adapt to a constantly changing environment. In this very special time, having this skill is a big advantage compared to other maritime segments," said Yorck Niclas Prehm, head of research at Toepfer.
The firm's Multipurpose Shipping Report is published monthly and provides an index based on a 12,500 deadweight-tonne multipurpose /heavy-lift F-Type vessel for a six to 12-month charter period.
Capacity Crunch
A major capacity crunch in the wake of Covid lockdowns drove a trend for container lines to charter multipurpose vessels last year, providing a short-term boost for some multipurpose vessel charters. But indicators suggest that operators are returning to traditional business areas in 2021, with breakbulk firms seeing upside into the first quarter.
"We certainly hope for and expect a positive uplift. Part of this is due to lessening competition from container carriers for multipurpose cargoes, as they move away from multipurpose and smaller project cargo and back to their traditional stronghold … at least for the short term," said Kyriacos Panayides, managing director of AAL.
Growth in container traffic on Asia routes has more recently helped rebalance capacity but is still driving record containerized freight rates, which in turn is supporting the rebound in multipurpose rates.
"It should be noted that the market is at a point where the SCFI is, in some cases, significantly underestimating the actual rates paid, as there are additional fees related to equipment and space availability," said Lars Jensen of SeaIntelligence.
Upstream Boost
As the U.S. prepares for a new presidency this month, Toepfer forecasts potential upside for breakbulk operators working in the upstream energy sector, as new regulation supports a resurgence in oil price in 2021.
"The new government is expected to re-establish and implement some regulations relating to the fossil fuel and renewable energy sectors, which might result in a positive impact on both the oil price and renewable installations," Prehm noted.
Headquartered in Hamburg, Germany, Toepfer Transport is one of the largest S&P brokers in the city and its research department has a particular focus on the MPV/heavy-lift Market. Toepfer predicts onshore and offshore wind may drive a "record year" in 2021 with regard to total volume and the number of seagoing shipments.
---
Subscribe to BreakbulkONE and receive more industry stories and updates around impact of COVID-19.