---
Dec 07 | 2020
(Americas) Lowboy Configured Trailer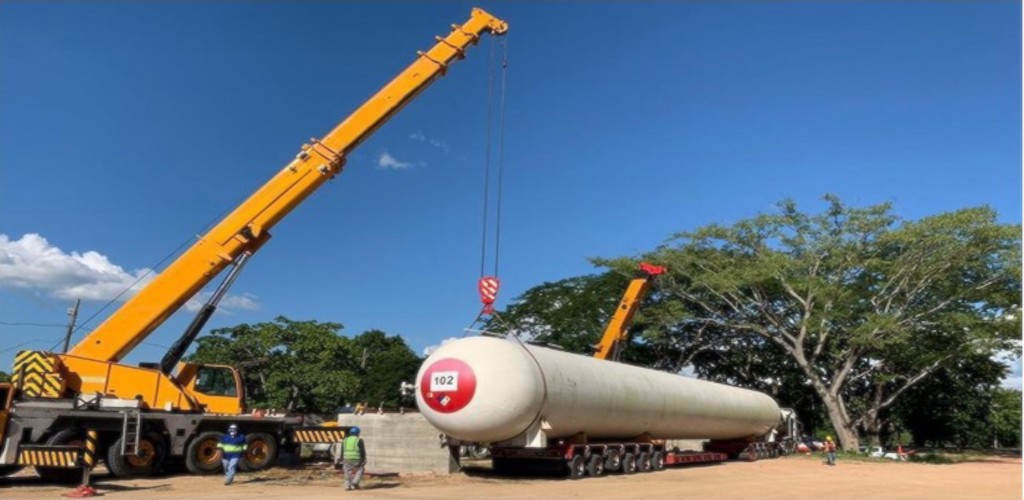 Freight forwarder Moveco has delivered a cargo of storage tanks from Guatemala to Honduras.
The breakbulk project involved shipment of three tanks from the Port Santo Tomas de Castilla, in Guatemala to Entre Rios, Izabal. The tanks each weighed 80 tonnes and measured more than 33 meters long.
"These tanks were initially loaded onto a lowboy configured trailer for the course of the transport. Once the consignment arrived in Honduras, the client requested they position these tanks on their bases in tandem. A jack and slide system was used to unload and position these at the site," a spokesperson for Moveco said.
Based in Guatemala, Moveco is a member of the Project Logistics Alliance, a breakbulk association which connects pre-qualified cargo carriers worldwide.
---
Subscribe to BreakbulkONE and receive more industry stories and updates around impact of COVID-19.