---
Apr 03 | 2020
(Europe) 'Little Ship' from Dunkirk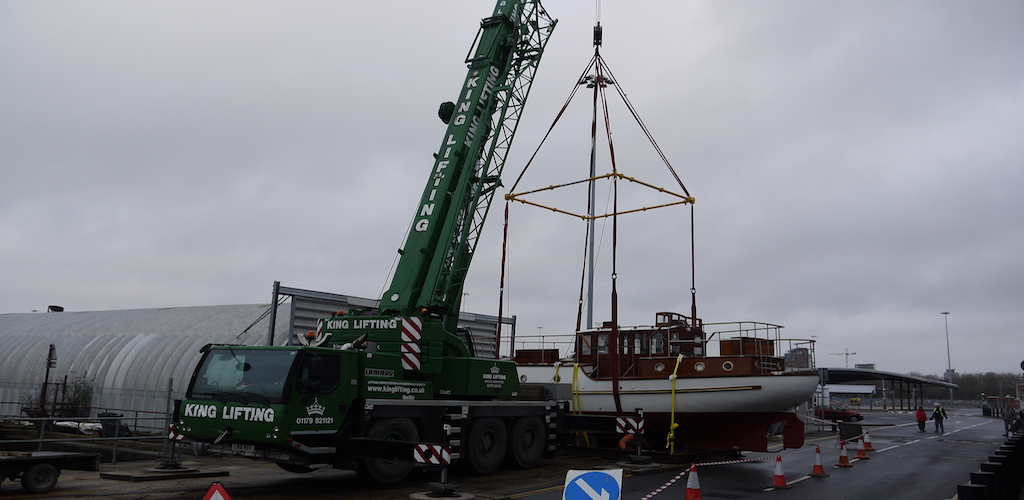 Below-the-hook equipment manufacturer Modulift has lifted a historic naval vessel for a restoration project in the UK.
The
Dorian,
one of the "little ships" used in the Dunkirk evacuation in World War II, was lifted using a Modulift CMOD 12 spreader frame. The vessel weighed 9.7 tonnes and was transported in collaboration with lifting specialists SafetyLiftinGear and King Lifting.
"It was great to work on a project that had played such an important part of history. Although the windy weather threw in extra challenges, the steadiness of the CMOD12 meant that the lift was still able to go ahead as planned," said Karl Chapple, depot manager from SafetyLiftinGear.
Headquartered in Poole in the south of England, Modulift supplies and manufactures spreader beams, lifting beams and other below-the-hook lifting equipment.