---
Oct 20 | 2020
(Asia) Transport from Terengganu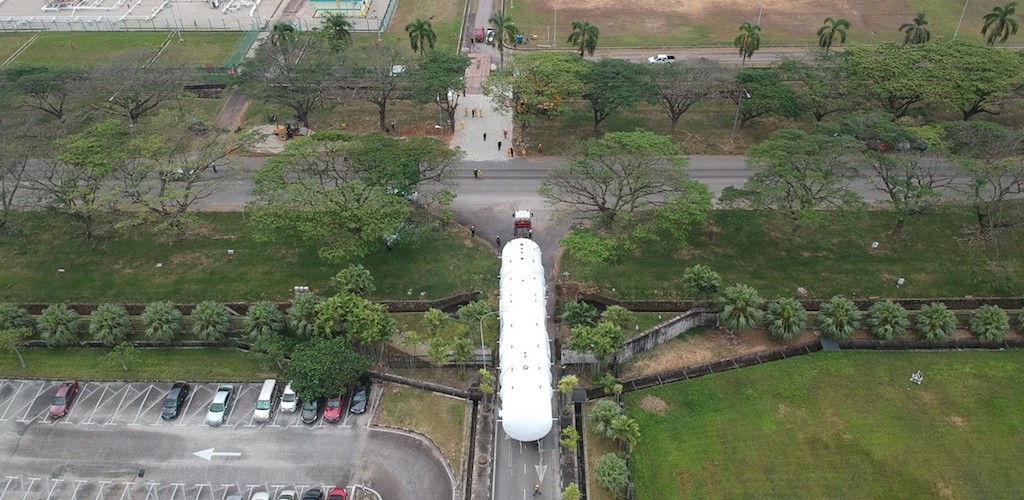 Project cargo handler Megalift has delivered an oil and gas pressure vessel from Terengganu state to a chemical plant in Pahang state, Malaysia.
The outsized unit was loaded at the fabricator's yard in Kemaman and moved by road more than 70 kilometers to a Petronas chemical plant in Gebeng. The vessel weighed 82 tonnes and measured more than 27 meters long.
"The road journey took two full days with another day to lift and position the cargo onto its foundation. Due to the height of the cargo, we had to take a detour instead of a direct route to avoid overhead bridges. The trailer typically moved along narrow passageways, trudged through villages and small towns before cruising along the coastal road to arrive at the chemical plant," a spokesperson for Megalift said.
Headquartered in Selangor, Malaysia, Megalift provides logistics services for the transport of heavy and oversized cargoes, lifting and installation, crane rigging, barging and chartering of ships and specialized equipment. The firm is a member of the Project Cargo Network
---
Subscribe to BreakbulkONE and receive more industry stories and updates around impact of COVID-19.