---
Mar 05 | 2021
(MENA) Eight New Cranes to Improve Efficiency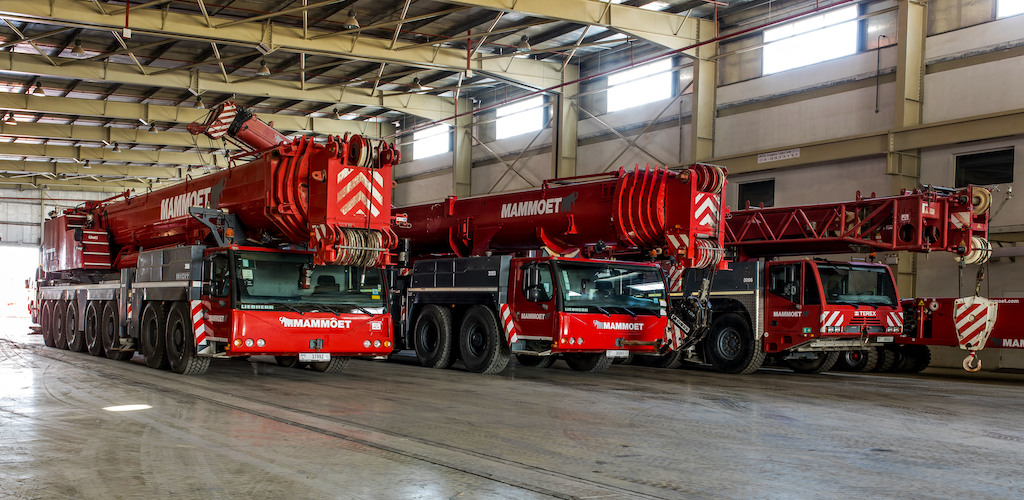 Heavy-lift specialist Mammoet has expanded its fleet in the Middle East and Africa region with the addition of new lifting capacity.
The firm announced the addition of eight cranes to the group's Middle East, Africa and Caspian regional fleet, with lifting capacities of up to 600 tonnes.
"The expansion increases Mammoet's capacity in the region, complementing the diverse fleet of equipment for projects and day rental jobs, adding flexibility and greater availability for work in several high-demand geographic areas," said Damira Kaziyeva, marketing communication advisor for Mammoet.
Improved Efficiency
The firm said it added a 600-tonne crawler crane, as well as a 400-tonne unit, two 250-tonne units and a 100-tonne capacity all-terrain cranes. A further three 35-tonne rough terrain cranes also joined the regional fleet.
"We are excited to complement our current regional fleet with these additional cranes in the region as we are continually looking for ways to improve the efficiency of our operations and equipment ready availability for construction and maintenance projects; thus reinforcing our emphasis on service to our customers." said Michel Bunnik, commercial director Mammoet Middle East and Africa.
All the cranes have been deployed on projects throughout the UAE, ranging from construction to installation of a short-term substation transformer.
Taichung Office Opens
The firm also recently opened an office in Taiwan, to capitalize on demand for breakbulk handling form nearby windfarm project sites. Located in Taichung, Taiwan, the new office will build on local development with joint venture partner Giant Heavy Machinery Services and recent cooperation with Taiwan International Ports Corp.
The venture and cooperation "means that the time now is right for us to move closer to where we execute our projects. We have extensive experience in delivering safe and timely engineered solutions for wind power and renewables projects and aim to find the most efficient and cost-effective solution for Taiwan's offshore wind industry," said Chris Schraa, managing director for Mammoet Taiwan.
Headquartered in Schiedam in the Netherlands, Mammoet provides a range of services from transportation and logistics planning to heavy lift and crane rental. The firm is a global event partner for Breakbulk exhibitions.
---
Subscribe to BreakbulkONE and receive more industry stories and updates around impact of COVID-19.