---
Aug 27 | 2020
(Africa) Delivery from Port of Takoradi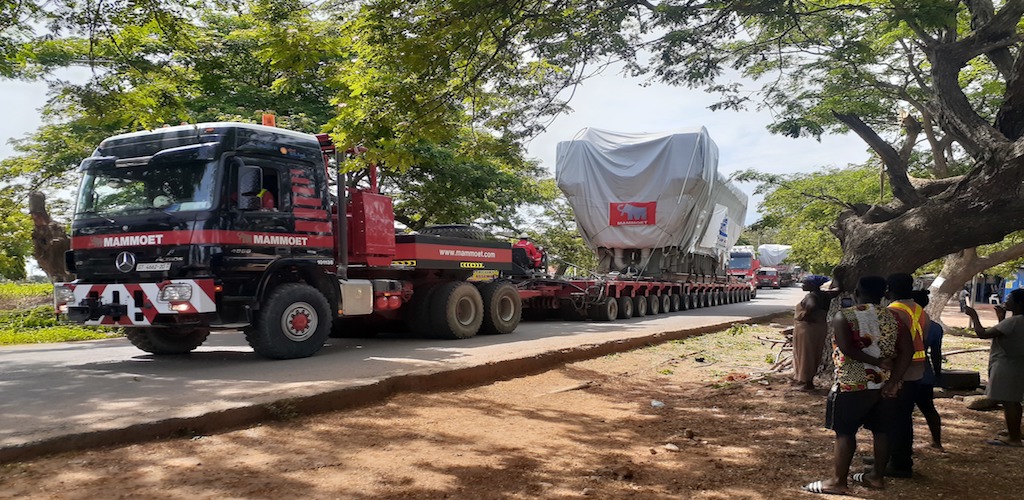 Heavy-lift specialist Mammoet has delivered a shipment of power generation equipment from Ghana to Burkina Faso.
The complex consignment involved loading three 325-tonne engines, three 59-tonne generators, two 80-tonne transformers and three 16-tonne turbo chargers in Port of Takoradi, Ghana. A team from Mammoet then oversaw cross-border transport by road to Ouagadougou, Burkina Faso.
"Never before were cargo of these sizes and weights transported over such a distance in West Africa, as the local infrastructure was not built to move such cargo dimensions and weights … The operation required many small infrastructure changes en route, to negotiate potholed roads, overhead power lines and several structurally deficient bridges.," a spokesperson for Mammoet said.
Headquartered in Schiedam in the Netherlands, Mammoet provides a range of services from transportation and logistics planning to heavy lift and crane rental.
---
Subscribe to BreakbulkONE and receive more industry stories and updates around impact of COVID-19.