---
Apr 14 | 2020
(Americas) Girders Measured Up to 60 meters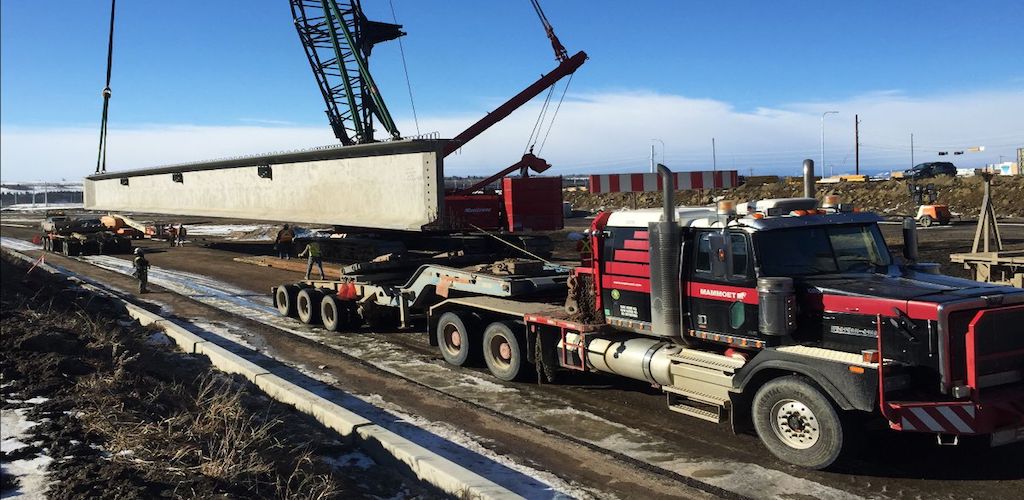 Cargo specialist Mammoet has transported and installed 45 bridge structures for the Southwest Calgary Ring Road project in Western Canada.
The heavy-lift assignment involved transport of more than 1,000 girders and required a variety of trailers and cranes, ranging in capacity from 59 to 454 tonnes. The largest units weighed about 156 tonnes and measured up to 60 meters long.
"The Calgary Ring Road was a challenging project due to its large volumes and somewhat recurrent changes. By coming together as a team, we were able to adapt to various new oversized requirements and reduce external costs. These smart solutions also allowed us to meet the client's deadlines and assist in changing Calgary`s landscape," said Gustavo Carnelli Mariotto Ferreira, manager of transport and projects for Mammoet.
Headquartered in Schiedam in the Netherlands, Mammoet provides a range of services from transportation and logistics planning to heavy-lift and crane rental.