---
Jun 01 | 2020
(Americas) Rough Seas in Lake Pontchartrain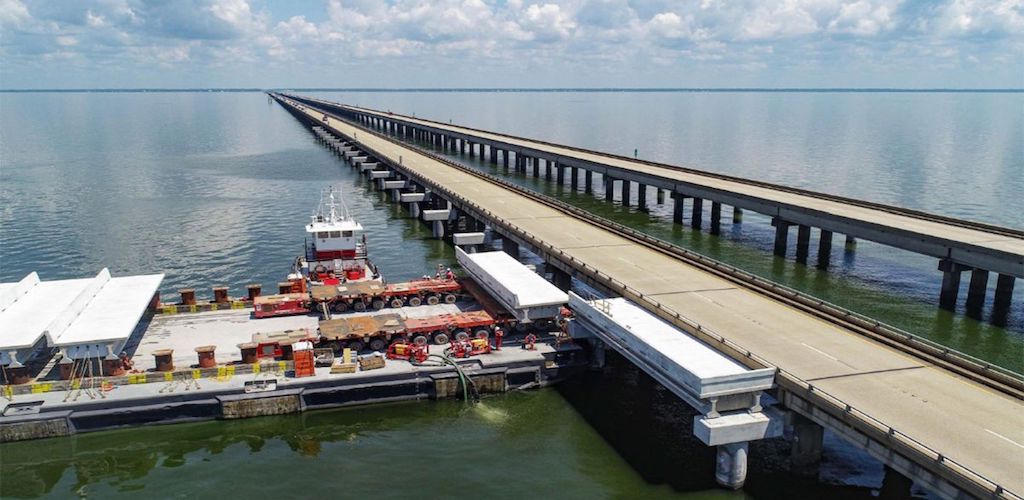 Heavy-lift specialist Mammoet has completed installation of 72 shoulder spans for the New Orleans Causeway project in Louisiana.
The complex breakbulk transport involved multiple self-propelled modular transporters, or SPMTs, and two crane-barges to decrease the risk of damage to the existing bridge. This method allowed Mammoet to install an average of four spans per day despite the challenge of forecasting rough seas in the shallow coastal Lake Pontchartrain.
"As usual, Mammoet provided safe, efficient and high-quality solutions to some of the most complex portions of the project. Mammoet's collaborative, team-focused attitude during all phases of the project, combined with their highly capable engineering support, contributed to a safe and successful project," said Thad Guidry, project manager at Boh Bros. Construction.
Headquartered in Schiedam in the Netherlands, Mammoet provides a range of services from transportation and logistics planning to heavy lift and crane rental.
---