---
Oct 16 | 2020
(Europe) Novarka Skid System Utlized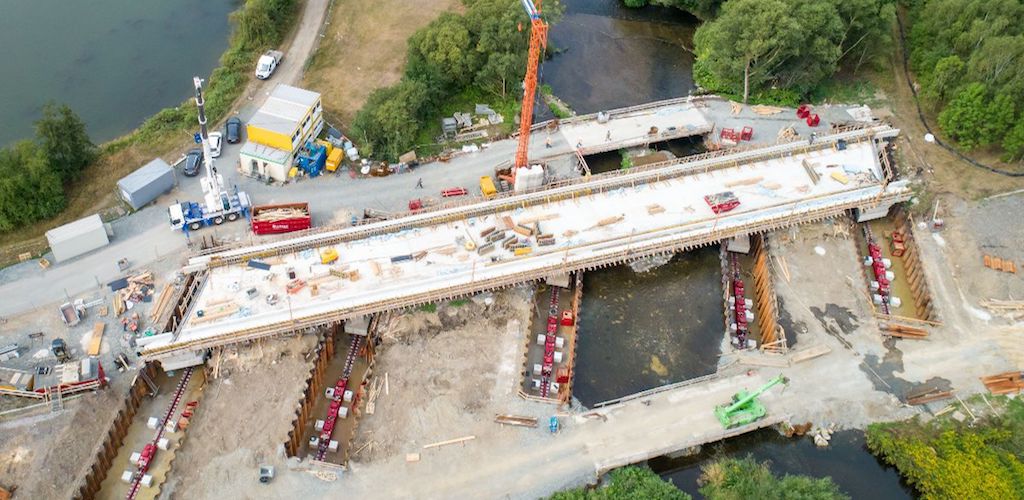 Heavy-lift firm Mammoet has installed a prefabricated bridge structure for a railroad overpass in Goslar, Germany.
The complex breakbulk project involved moving the 4,000-tonne bridge into position from its fabrications site 16 meters from the river. Mammoet excavated five parallel pits to install its Novarka Skid System, with a total of 15 skid shoes and average capacity of 700 tons each.
"Working in the narrow excavation pits was a special challenge. In addition, the construction site was in the middle of a nature reserve and protective measures had to be taken. This in turn meant high demands on the construction site logistics," a Mammoet spokesperson said.
Headquartered in Schiedam in the Netherlands, Mammoet provides a range of services from transportation and logistics planning to heavy lift and crane rental.
---
Subscribe to BreakbulkONE and receive more industry stories and updates around impact of COVID-19.