---
Nov 25 | 2020
(Europe) Coolers Installed at Ulm Facility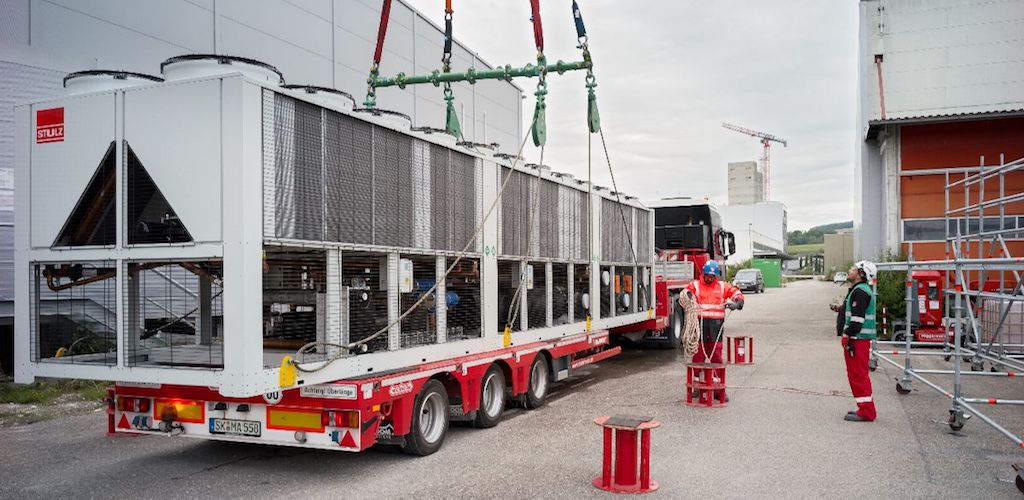 Heavy-lift specialist Mammoet has installed vital process technology for a new automated biotech production facility in Ulm, Germany.
The complex project involved breakbulk transport, lifting and installation of eight air coolers along with ancillary equipment and required use of a special rigging scheme with pulleys and traverses. All eight coolers were successfully installed over one-and a-half days.
"Only a Liebherr LTM 1750-9.1 mobile crane could be used to install the air coolers at the required height of 41 meters on the roof of the new building with an installation radius of 66 meters. Therefore, the mobile crane was equipped with a 56-meter long luffing jib," a spokesperson for Mammoet said.
Headquartered in Schiedam in the Netherlands, Mammoet provides a range of services from transportation and logistics planning to heavy lift and crane rental.
---
Subscribe to BreakbulkONE and receive more industry stories and updates around impact of COVID-19.