---
Nov 09 | 2020
(Asia) 13 Tower Sections from Caspian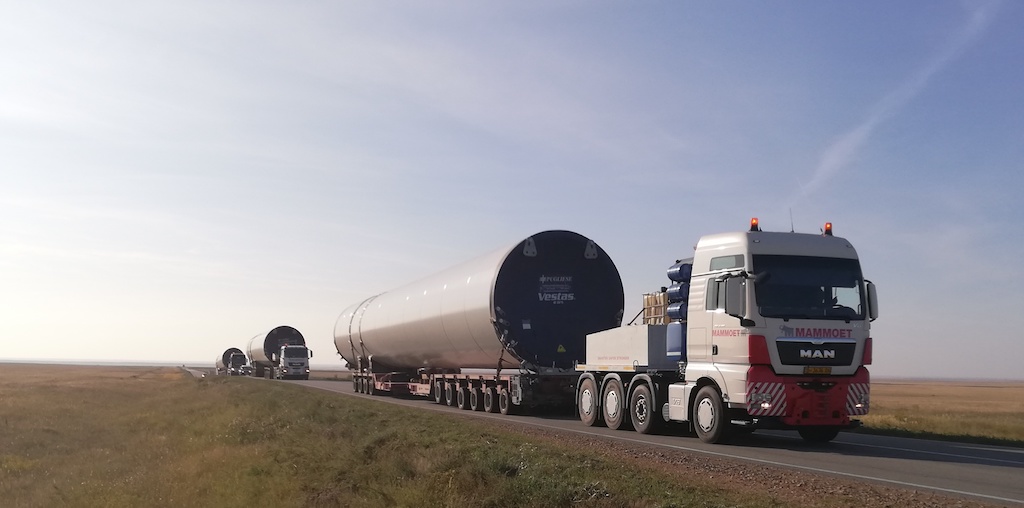 Heavy-lift specialist Mammoet has delivered a set of wind turbine tower sections to northern Kazakhstan for the Astana II wind farm project.
The breakbulk shipment comprised 13 tower sections which were transported more than 3,500 kilometers from the Caspian sea to the project site. The second phase of the Astana project will expand capacity to 100 megawatts, and will feature Danish wind turbine manufacturer Vestas V117-3.45MW turbine.
"These turbines are designed for optimal performance in northern Kazakhstan's dry continental climate; with extremely fluctuating temperatures and high wind conditions," a spokesperson for Mammoet said.
Headquartered in Schiedam in the Netherlands, Mammoet provides a range of services from transportation and logistics planning to heavy lift and crane rental.
---
Subscribe to BreakbulkONE and receive more industry stories and updates around impact of COVID-19.