---
Oct 05 | 2020
Delivery of Kenmare mining plant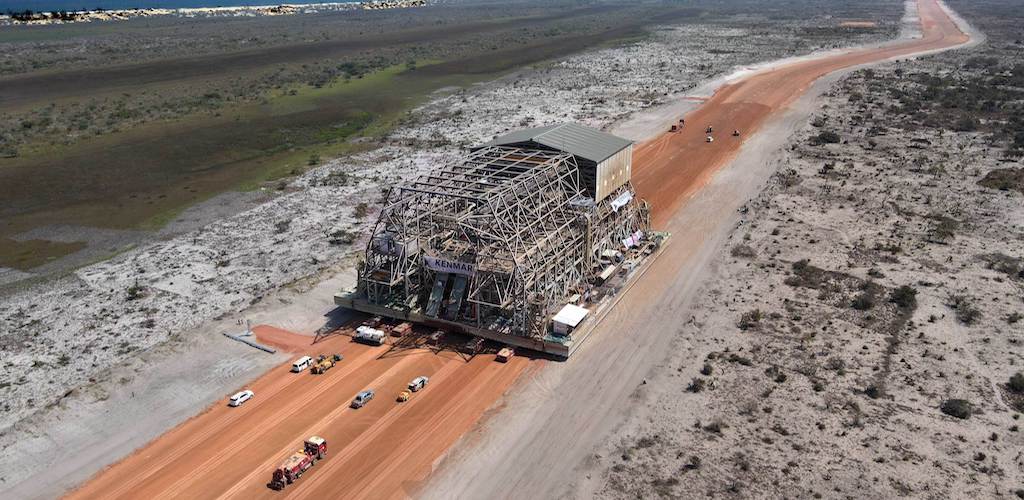 Breakbulk handler Mammoet has relocated a massive mining plant from Namalope to Pilivili in Mozambique.
The complex project involved the largest ever equipment transport in Africa, moving a Wet Concentrator Plant, known as WCP B, and its dredge. Mammoet utilized 290 axle lines of SPMTs in 5 x 58 configuration for the project on behalf of mining firm Kenmare Resources.
"Moving the plant in one piece, an object weighing the equivalent of 550 double-decker buses, taller than a seven-story building and wider than a football pitch, is a huge achievement for our company. This type of relocation is rare in the mining industry, but it was the clear choice for Kenmare given the economic benefits and lower risk profile it provided," Michael Carvill, Managing Director Kenmare Resources, said
Headquartered in Schiedam in the Netherlands, Mammoet provides a range of services from transportation and logistics planning to heavy lift and crane rental.
---
Subscribe to BreakbulkONE and receive more industry stories and updates around impact of COVID-19.