---
Sep 09 | 2018
MacGregor Launches Breakbulk Optimizer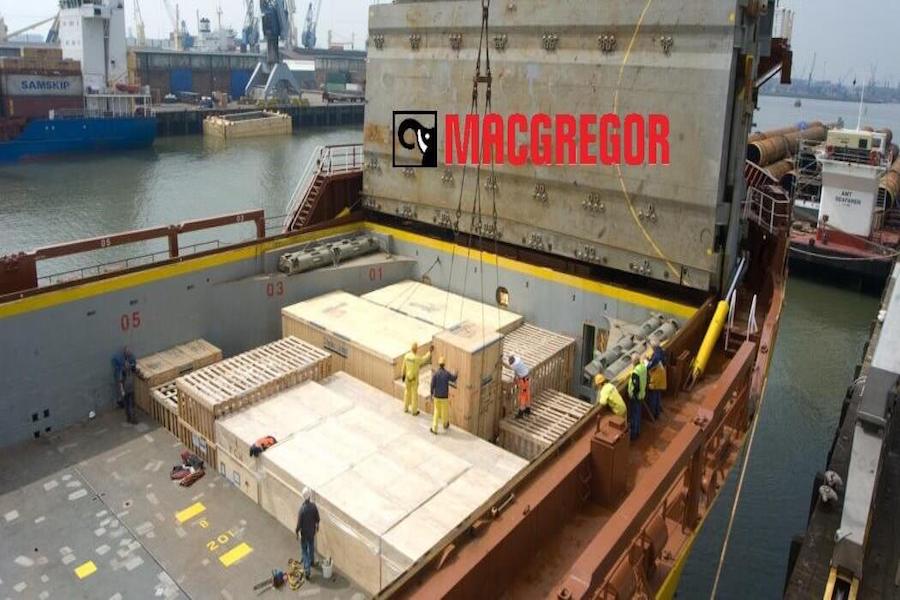 Cargo specialist MacGregor has introduced a new cargo solution, the Breakbulk Optimizer, designed to optimally plan the stowage of multiple different cargoes.
The cloud-based application is designed to significantly increase vessel utilization rates and combines MacGregor's expertise in cargo handling systems with Navis' expertise in loading computers and stowage planning.
"The utilization rates of breakbulk and general cargo vessels tend to be relatively low and fleet-wide key performance indicators are rarely known or recorded … The new solution can easily accommodate last-minute changes and enables customers to identify predefined key performance indicators at a ship, voyage, rotation or fleet level," said Tommi Keskilohko, director of customer innovations at MacGregor.
MacGregor is part of Finnish company Cargotec group which makes cargo-handling machinery for ships, ports, terminals and local distribution worldwide.
Photo: Loading breakbulk. Credit: MacGregor