---
Apr 07 | 2020
(Americas) Prices Already Below Sustainable Levels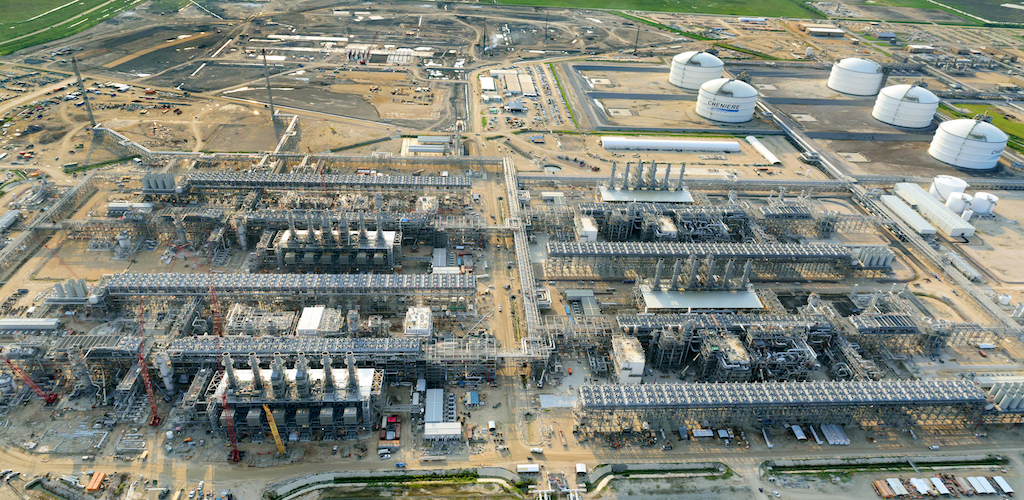 The global plunge in oil prices is having a knock-on effect for liquefied natural gas producers worldwide, with many costlier shale gas fueled projects now facing negative margins.
A dramatic reduction in U.S. gas production is forecast to impact the breakeven for major LNG exporting projects in the Gulf Coast region.
"Even the most efficient liquefaction plant in the U.S. cannot support a negative spread between feedgas costs – highly correlated to Henry Hub – and FOB LNG prices," SAID Gavin Thompson, Asia-Pacific vice chair of research consultancy Wood Mackenzie.
Impact in 2021
To date, U.S. LNG liquefaction utilization has remained robust, but indicators suggest that the economics of U.S. supply are unlikely to be supported by European or Asian demand for much longer.
"Current prices are already below sustainable levels and U.S. producers are cutting investment as both oil and gas prices slump. The likely loss of some associated U.S. gas supply could hurt U.S. LNG producers further, although the impact will only likely be felt by 2021," Thompson adds.
The fallout for breakbulk operators involved in the construction of LNG export infrastructure in the U.S. is expected to be severe, as many projects now face postponement at least until next year or complete cancellation.
Asia to Drive Recovery
In the latter half of last year, the U.S. Federal Energy Regulatory Commission approved more than 10 major LNG projects in the country, creating the expectation of significant breakbulk activity during the construction phase, but the current outlook has cast doubt on many of these now progressing.
Major projects such as the Texas LNG Brownsville, Rio Grande LNG Terminal, and Annova LNG Brownsville are facing much revised economics due to falling fuel prices globally. Despite the current downturn, however, the switch from coal to gas is expected to spur a recovery in the longer term, according to Wood Mackenzie.
"The pace and shape of recovery in gas demand is now critical," Thompson adds, noting that "We expect global LNG demand to grow by 6 percent year-on-year to 371 million tonnes in 2020, with Asia playing a key role … with LNG displacing coal in the power sector."
Subscribe to BreakbulkONE and receive more industry stories and updates around impact of COVID-19.