---
May 16 | 2018
Limak Insaat Picks Mammoet for Kuwait Airport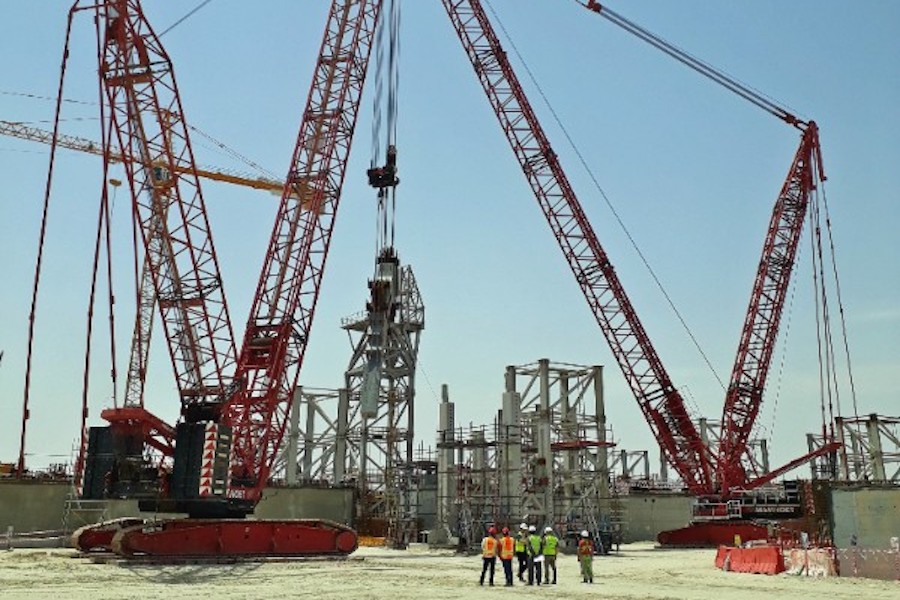 Construction company Limak Insaat has selected heavy-lift specialist Mammoet to provide transportation services for construction of a new terminal at Kuwait International Airport.
The US$4.3 billion construction project will involved transport of giant precast sections of the terminal's main structure, each weighing between 200 and 360 tonnes. The breakbulk pieces will be moved using Mammoet's fleet of crawler cranes along with 72 axle lines of self-propelled modular transporters.
"Early involvement of a heavy lifting specialist is key on projects of such a large scale. On this project we were able to offer our engineering input and advice on the selection of the right equipment to increase the overall efficiency of the project," said Martijn Kuipers, managing director of Mammoet Middle East and Africa.
Mammoet provides a range of heavy-lift services including project cargo transportation, logistics planning and crane rental from its headquarters in Schiedam in the Netherlands.
Photo: Mammoet installing precast element . Credit: Mammoet