---
Jan 21 | 2021
Postponement Hasn't Dented Confidence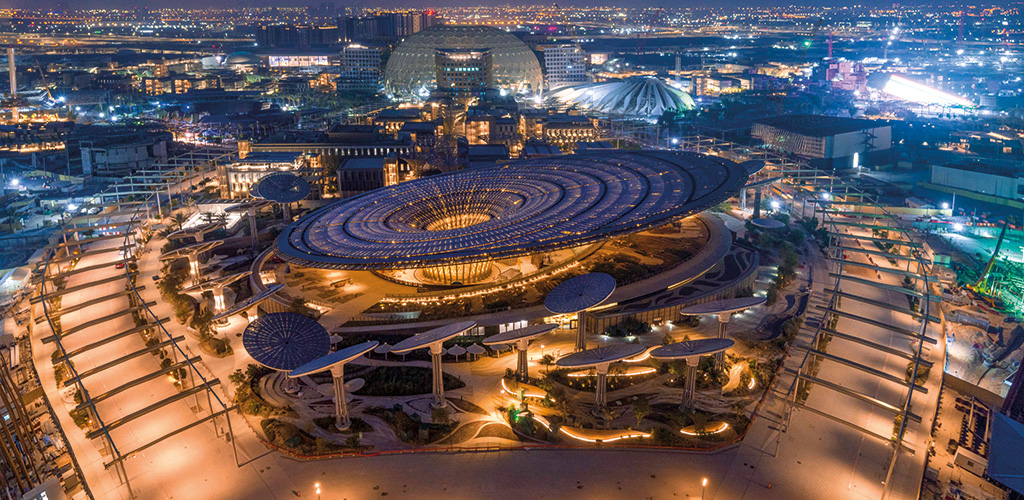 By Amy McLellan
It wasn't a surprise, but it was still a disappointment when, in May 2020, it was confirmed that Expo 2020 Dubai would be postponed until 2021. Yet again, Covid-19 put the brakes on a major event, which had been in the planning since the city bid to host the event in 2011 and was set to pull together 192 countries, businesses, multilateral organizations and educators from around the world from October 2020.
The mega event, the first World Expo to be held in the Middle East, Africa and South Asia, will now run from Oct. 1, 2021 to March 31, 2022, by which time it is hoped the Covid-19 crisis will have been contained. His Highness Sheikh Ahmed bin Saeed Al Maktoum, chairman of the Expo 2020 Dubai Higher Committee, said the delay would give time for the event, with its theme of "Connecting Minds, Creating the Future," to "play a pivotal role in shaping our post-pandemic world at a time when it will be most needed."
By the end of 2020, construction-related inflows had slowed with all permanent Expo structures completed at the end of 2019. Last year's work focused more on fine tuning, landscaping and the internal fit-out. Beyond Expo 2020, there are still major infrastructure projects underway, from road rebuilding projects to waste-to-energy facilities.
Mario Coelho, general manager – freight at GAC Dubai, which was tasked to deliver project logistics services for some country pavilions during the build-up phase, is looking forward to further work in the lead-up to this year's event. "We anticipate further demand for logistics services, not necessarily project related but general forwarding work," Coelho said. "As specialists in just-in-time logistics, we expect our general logistics and niche events logistics expertise to be called upon by clients across various industries in the lead-up to the event and beyond."
But the great unknowable hangs over Expo 2020, Dubai and by extension the region's project cargo and breakbulk community: will the pandemic be under control by October 2021, enabling vast numbers of visitors to attend Expo 2020? And even if vaccines have the virus under control, how will the global and regional economy fare in the aftermath of the pandemic?
"Excitement about Expo may be there, but it has been overwhelmingly 'stolen' by Covid-19 and its effect on people's daily life," said Denis Bandura, managing director of Dubai-based heavy-lift and project cargo specialist BBC Chartering Middle East. "I'm not sure Expo is even being discussed much around Dubai right now."
This was echoed by another logistics operator, speaking off the record. "It seems a long way off right now and meanwhile we're all just heads down and dealing with the problems created by the pandemic. It's a real shame, but Covid-19 has changed everything and it's hard to look too far ahead with any certainty."
The Expo may be glittering, ambitious and innovative – but its future is, it seems, as much dependent on the prevalence of a novel microbe as the rest of us.
Freelance journalist Amy McLellan has been reporting on the highs and lows of the upstream oil and gas and maritime industries for more than 20 years.
Image credit: Shutterstock