---
Mar 22 | 2021
(Americas) Closer Integration of Sales and Service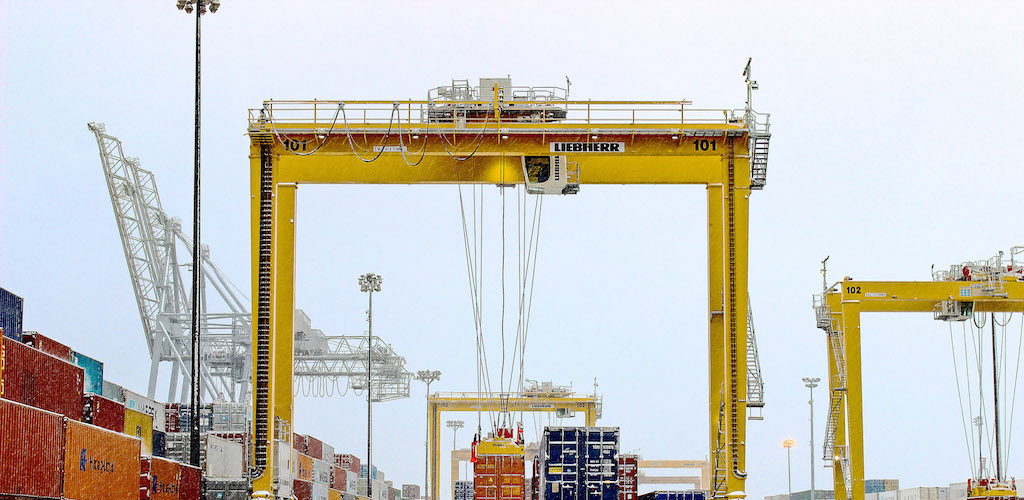 Crane manufacturer Liebherr Container Cranes has strengthened its North American operations with the closer integration of its sales and service presences in the U.S. and Canada.
The firm's subsidiaries Liebherr USA Co. and Liebherr-Canada will now operate an enhanced presence that will focus on a a program of localized customer care.
"'Liebherr USA and Liebherr-Canada are very successful and advanced Liebherr sales and service companies with well-established teams for our maritime business. It makes absolute sense for us to be closer to our North American client base with local personnel and resourcing," said David Griffin, managing director of sales at Liebherr Container Cranes.
Long-term Growth Strategy
The restructuring will allow Liebherr to deepen ties between North American businesses and the firm's manufacturing facility in Ireland, streamlining the provision of expert advice and day-to-day customer support.
"The factory in Killarney, Ireland, is very excited about this huge advantage we can offer to our existing and potential customers in both the USA and Canada. Moves like this will allow us to ramp up in other respects at the factory, increase customer satisfaction and continue our long-term growth strategy," Griffin added.
Based in Ireland, Liebherr Container Cranes is a division of German manufacturer Liebherr Group, which employs more than 48,000 people worldwide and is one of the world's largest manufacturers of construction machines. The group is an exhibitor at Breakbulk events.
Digitalization
The new structure will also be supported by digital infrastructure as part of the group's shift to a digital-first strategy.
"Ultimately, we have to answer the following question: How can we deliver on our promise of providing the highest quality products and services and go one step further to drive innovation and efficiency through digital means?" said Kjeld Jespersen, head of digital for Liebherr Group.
Earlier this month, the group's aviation subsidiary Liebherr-Aerospace hosted its first-ever digital event for suppliers, hosting more than 350 of its worldwide suppliers. The move to digital allowed firms to share the latest information as well as discussing future challenges and market trends.
"Together we will be able to make a significant contribution to sustainable aviation. We will accelerate the deployment of highly efficient aircraft models with modern technologies and lower CO2 emissions. In order to reach these goals, an efficient supply chain characterized by competitiveness, outstanding performances, high agility as well as innovation capabilities is key," said François Lehmann, managing director and chief financial officer at Liebherr-Aerospace & Transportation SAS.
The group also recently established a digital governance structure to manage its digital project portfolio and facilitate cross-divisional collaboration, as well as launching a digital board, consisting of divisional managing directors, to drive best practices.
---
Subscribe to BreakbulkONE and receive more industry stories and updates around impact of COVID-19.