---
Sep 14 | 2020
Newly opened Brussels and Johannesburg airside hubs with direct tarmac access crucial for speed and product integrity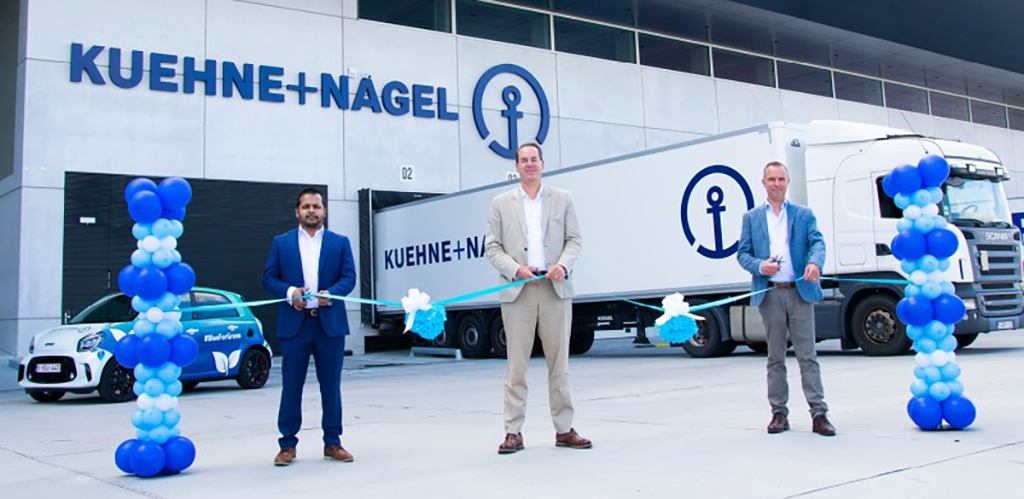 With the opening of airside pharma & healthcare hubs in Brussels, Belgium, and Johannesburg, South Africa, Kuehne+Nagel adds two strategic elements to its global GxP-certified network of temperature-controlled facilities for the distribution of vaccines and other pharma & healthcare products.
As many of the temperature-sensitive products have very low to no stability outside of their stated temperature ranges, direct tarmac access at Kuehne+Nagel airside facilities even further minimises the risk of temperature excursions and ensures product integrity during the logistics journey. The new premises have dedicated areas for all ranges of temperature-sensitive products: <-20°C, +2° to +8°C and +15° to +25°C. In addition, these facilities have the ability to change or add dry ice as required for deep frozen shipment where temperatures need to be maintained below -60°C.
In Brussels, the new Air Logistics hub is located in the center of Brucargo at the confinements of Brussels airport, the first airport in the world with an IATA CEIV pharma certification. The new Kuehne+Nagel facility consists of 15,546 sqm of warehousing space and is fully connected to the recently extended Geel Contract Logistics pharma warehousing facility, as well as the pan-European KN PharmaChainRoad Logistics Network managed from Luxembourg.
In Johannesburg, the expanded KN PharmaChain airside facility at the international airport answers all temperature-sensitive cargo handling, consolidation and storage requirements and offers a number of value-added logistics services before distribution in South Africa or into Africa.
Additionally, the new facility provides a unique temperature-controlled plane side solution through the use of state-of-the-art KN PharmaChain cool dollies. Built to accommodate both lower deck and main deck pallet sizes, the cool dollies protect the integrity of the cargo from the aircraft directly into the airside facility's GxP coolers.
Kuehne+Nagel's quality-driven approach continues to set the industry benchmark for pharma and healthcare logistics. The company currently has over 230 GxP-certified operations worldwide – included in the pharma & healthcare network are additional hubs offering solutions for temperature-controlled needs; they are located in the US, the UK, Denmark, Spain, Luxembourg, Italy, France, Singapore, India, Panama, the UAE and Australia.
Learn more about our services at →
knpharmachain.com
.
---
Subscribe to BreakbulkONE and receive more industry stories and updates around impact of COVID-19.