---
Dec 07 | 2018
Kieweit Wins Calcasieu Pass EPC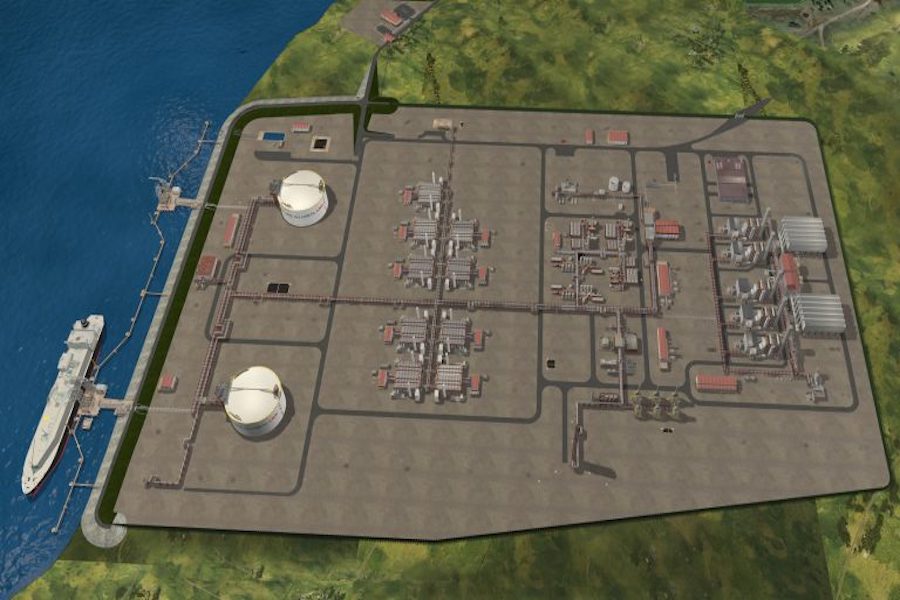 Fortune 500 contractor Kiewit is to construct the Calcasieu Pass LNG export project in Cameron Parish, Louisiana.
Kiewit will provide turnkey engineering, procurement, and construction, in partnership with developer Venture Global LNG, for the project in Cameron Parish, Louisiana, south of the city of Lake Charles.
"We are very pleased to be partnering with Venture Global LNG … this project will be a model for supplying low-cost, clean and reliable energy to the global market. It's exciting to be asked to bring our extensive industry experience and capabilities to help Venture Global LNG deliver the Calcasieu Pass LNG export project safely, on-schedule and on budget," said Bruce Grewcock, Kiewit chairman.
10 MPTA Capacity
The large-scale construction project is forecast to require major breakbulk activity over the next four years, with commissioning scheduled for 2022. Once complete the facility will have capacity to handle 10 million tonnes per year.
"The Kiewit team brings decades of construction experience, an unparalleled safety record, and on-time, on-budget execution of major infrastructure projects, including the Cove Point LNG export project in Lusby, Maryland," said Bob Pender, co-CEO of Venture Global LNG.
Utilizing a comprehensive process solution from GE Oil & Gas, the Calcasieu Pass facility will employ mid-scale, modular, factory-fabricated liquefaction trains as well as a five by two 711-megawatt closed-cycle gas turbine to support the trains' electric-drive system.
Export Investment Uncertainty
The new facility is still awaiting regulatory approvals, including the final order from the U.S. Federal Energy Regulatory Commission (FERC), and is expected to be agreed no later than the end of January as the U.S. seeks to push ahead with its LNG export strategy.
The sector faces a cloud of uncertainty at present as LNG export futures have been dented by on-going trade war with China. In the period from February to April this year, China accounted for 14 percent of all U.S. LNG shipped while in July only one confirmed tanker left the U.S. for China.
With forecasts for China LNG trade remaining weak and Russian plans to begin pumping gas to China through its newly built 2,500-mile Power of Siberia pipeline by the end of 2019, investors will be watching the progress of new projects such as Calcasieu Pass with interest.
Photo: Calcasieu Pass facility. Credit: VGLNG