---
Oct 19 | 2020
(Europe-CIS) Delivery to Vehnyya Salda in Russia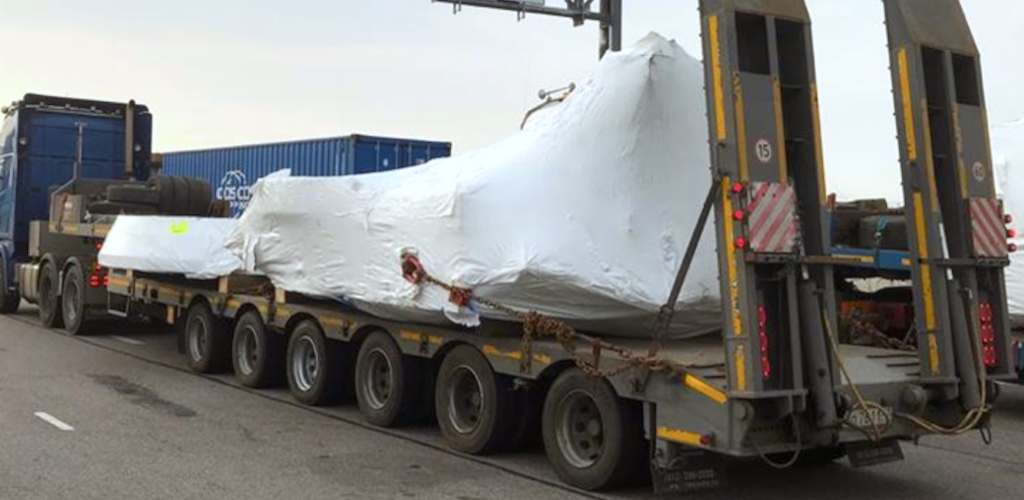 Breakbulk carrier KGE Baltic ghas transported a set of three over-gauge industrial packages from Spain to Vehnyya Salda in Russia.
The total consignment involved 12 trucks, which were loaded in Villabona-Asteasu, and included items measuring more than 13 meters long and weighing up to 46 tonnes. The cargo was then transported by road to Bilbao Port.
"Here, the entire consignment was offloaded onto roller trailers for shipment towards Port of Sankt at Petersburg, Russia. The next step was to organize DTHC and port handling at the Bronka terminal," a spokesperson for KGE Baltic explained.
Based in Latvia, KGE Baltic is a member of the Project Logistics Alliance, an association of pre-qualified breakbulk providers in more than 100 countries.
---
Subscribe to BreakbulkONE and receive more industry stories and updates around impact of COVID-19.