---
Nov 25 | 2020
(Americas) EPC for Second Export Facility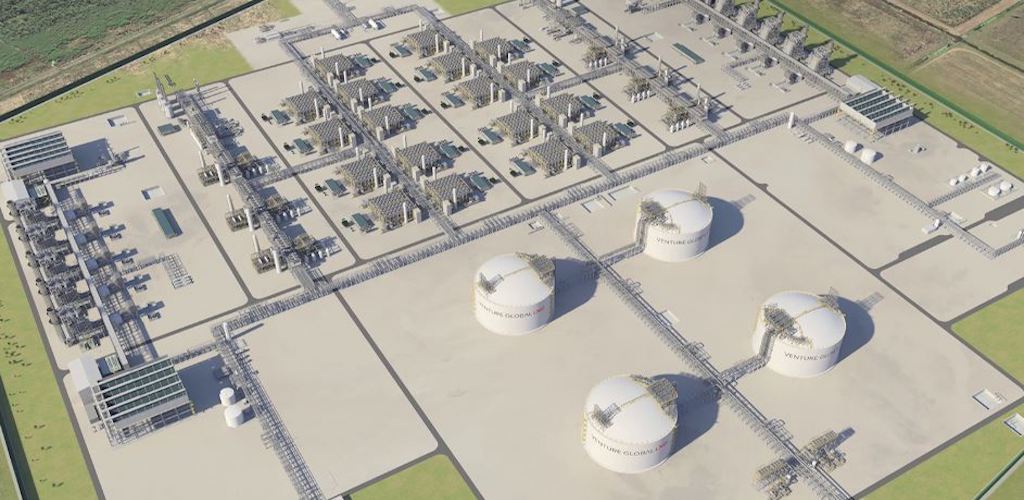 Engineering contractor KBR has signed an agreement with energy developer Venture Global LNG for construction of the Plaquemines LNG export project in Louisiana.
The engineering, procurement and construction contract is for the first phase of the Plaquemines LNG facility will involve integration of highly modularized components plant.
"KBR has an exceptional record in the LNG industry, having designed and delivered approximately one-third of the liquefaction capacity worldwide. They recognize that our innovation of mid-scale, modular trains manufactured in a factory setting and delivered complete to site is revolutionizing this industry," said Mike Sabel, CEO of Venture Global LNG.
10 MTPA
The large-scale facility will have nameplate capacity of 10 million tonnes per annum and will operate on similar systems to Venture Global LNG's sister plant at Calcasieu Pass.
"This contract with KBR will allow us to bring a second world-class, mechanically complete LNG production facility to the market, on our schedule and budget." Sabel said.
The new project will deploy Venture Global's liquefaction trains 19 through 36, identical to the 18 trains currently destined for Calcasieu Pass.
20-year Offtake
The new project has already received all required regulatory approvals and the developer has signed binding 20-year offtake agreements for almost half of future capcity, with PGNiG agreeing 2.5 MTPA and EDF taking 1 MTPA.
"As we approach the commencement of early site works for Plaquemines LNG, we are excited to use the experience gained at Calcasieu Pass – where we are already connecting our first liquefaction trains – to further improve upon the successful approach we've developed," said Bob Pender, executive co-chairman of Venture Global LNG.
Headquartered in Houston, Texas, KBR employs about 34,000 people worldwide, with customers in more than 75 countries, and operations in 40 countries.
---
Subscribe to BreakbulkONE and receive more industry stories and updates around impact of COVID-19.