---
Nov 23 | 2020
(Asia-MENA) Shipment from Gunsan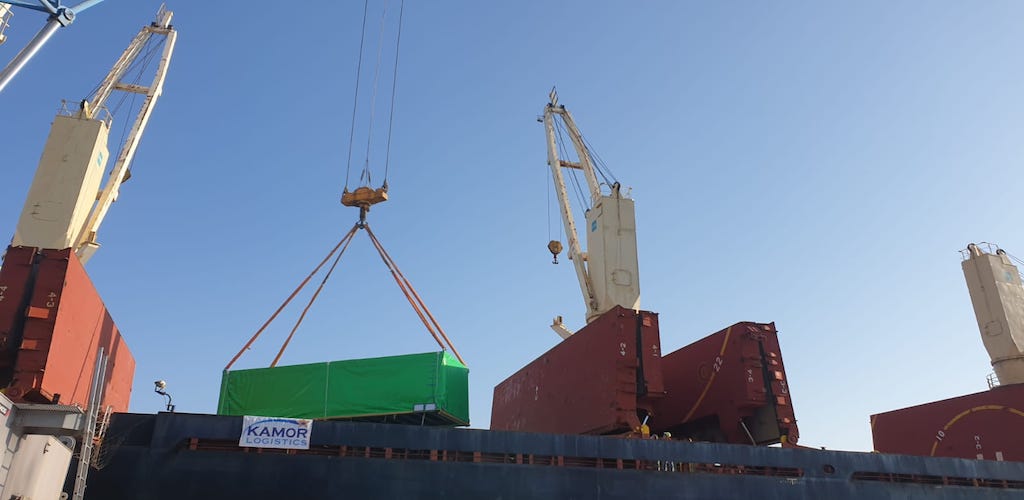 Freight forwarder Kamor Logistics has delivered a series of condenser modules from Gunsan, South Korea, to Haifa, Israel.
The breakbulk shipment included 15 odd-sized units and was transported by Shanghai-based general cargo operator ARM. The heaviest unit weighed 93 tonnes and was discharged using two Terex cranes working in tandem.
"This cargo-lot was the second on a series of five project-cargo shipments being handled for the Israeli Electricity Co.," a spokesperson for Kamor said.
Headquartered in Israel, Kamor is a member of XL Projects, a breakbulk association connecting operators in more than100 countries. XLP is an exhibitor at Breakbulk events.
---
Subscribe to BreakbulkONE and receive more industry stories and updates around impact of COVID-19.