---
Oct 07 | 2020
(Americas-Europe) Complex Delivery Aboard Jumbo Vision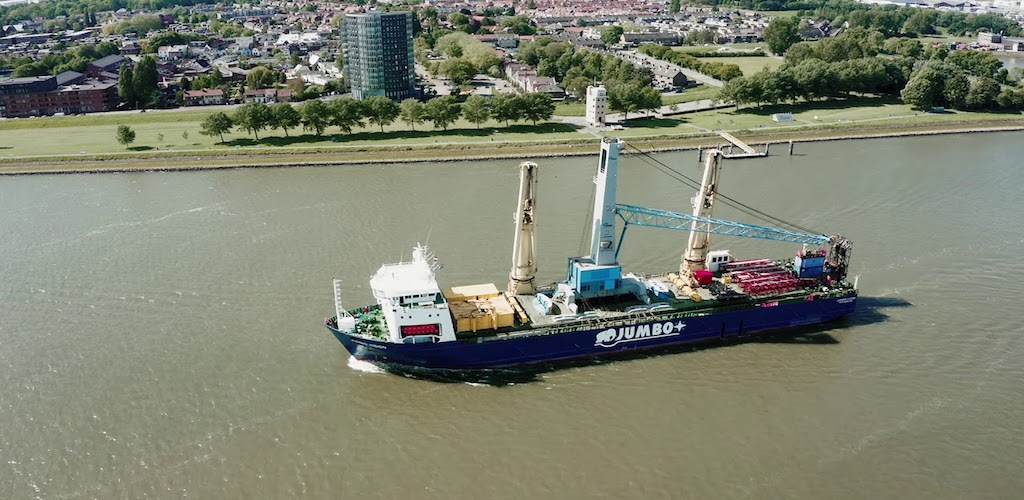 Shipping line Jumbo has delivered five breakbulk cargoes to the U.S from multiple locations across Europe.
The consignment was transported aboard the firm's multipurpose vessel
Jumbo Vision,
and included three 173-tonne transformers, a 368-tonne urea reactor, a 87-tonne high temperature shifter, a 23-tonne methanator and nine yachts.
"Of course we are well-known for our super-heavy-lift and offshore installation projects, but we also have smaller, versatile H-class ships, each with two 400-tonne cranes and operating on the worldwide spot tramp market. With them, we can be extremely competitive," said Martin Breucha, Jumbo's regional commercial manager.
Based in Schiedam in the Netherlands, Jumbo provides heavy-lift and project cargo services worldwide and operates a fleet of heavy-lift vessels with lifting capacity from 500 tonnes up to 3,000 tonnes. The firm is an exhibitor at Breakbulk events.
---
Subscribe to BreakbulkONE and receive more industry stories and updates around impact of COVID-19.