---
Jan 05 | 2021
(MENA) Record-setting Deepwater Installation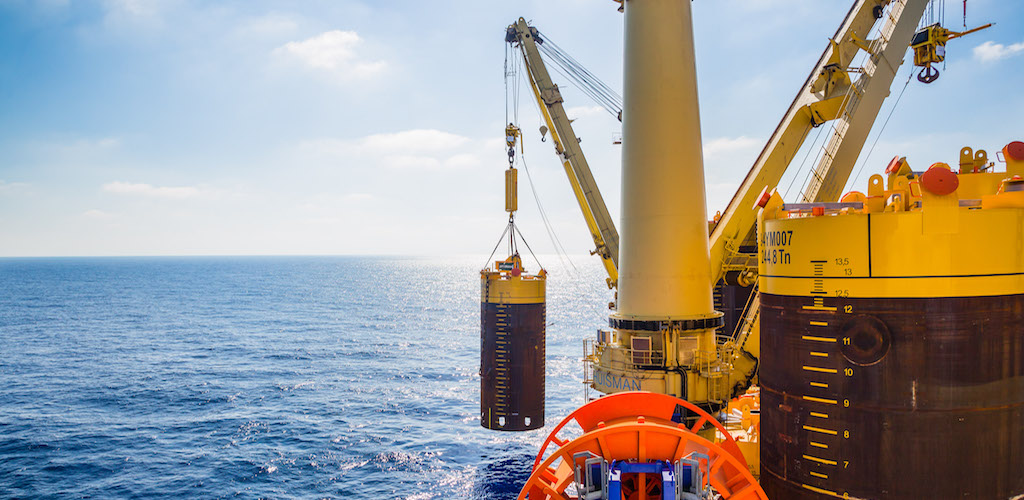 Breakbulk shipping line Jumbo has completed the first phase of transport and installation for the Energean floating production storage and offloading unit, or FPSO, at the Karish gas field in Israel.
The ambitious offshore project involved installation of 14 suction piles, a tie-in manifold and a 24-inch deepwater spool, in deep water in the Levant Basin in the eastern Mediterranean.
"The Karish contract was a multidisciplinary operation and was a unique challenge for Jumbo. And, just as with all project completions, its success was driven by a great team onboard and ashore," said Barry ten Brinke, offshore construction manager at Jumbo.
Deepwater Winches
Scope of work included installation of components for a FPSO unit owned by London-based developer Energean Power. The unit left its fabrication yard in China last year with shipment coordinated by engineering, procurement and construction contractor TechnipFMC and partners
"This is a massive project with participation from TechnipFMC BU's and suppliers all over the world. There have been contributions from Norway, the U.K., France, Alabama in the U.S., China and Singapore," said Willy Gauttier, project director at TechnipFMC.
The complex installation assignment was carried out at water depth of 1,760 meters, breaking Jumbo's own deepwater installation record and pioneering new collaborative methods. To complete the work, Jumbo moved 13 suction piles, weighing 176 tonnes each, and one weighing 235 tonnes, forming the mooring spread. Transport was caried out by Jumbo's offshore construction vessel
Fairplayer
, utilizing both the deck layout and two 900-tonne cranes.
The
Fairplayer's
deepwater winches were modified to allow installation work down to 3,000 meters deep and the large suction pile was first taken down to a depth of 200 meters, and hung from a Dyneema pennant.
"We then recovered the hook, reconfigured the crane, picked up the pile from the pennant and began the second lift down to 1,760 meters deep. That's a record for us and I am very proud of the team that made this happen," said Joost van der Wiel, lead project engineer at Jumbo.
Stay Well Program
With Covid restrictions in place staff, crew and subcontractors were required to be as flexible as possible and Jumbo took extra steps throughout the project to ensure not just physical safety on site but also mind-saving rules, to continuously monitoring the well-being of its employees.
"As well as implementing the highest standards possible, we aim to create an open and communicative atmosphere with respect to safety," said Wieteke Looijschelder, project manager at Jumbo. "It is this constructive safety culture that helped us complete the Karish project with zero injuries or incidents."
Complex Rigging Arrangement
Installation of the tie-in manifold and the 24-inch gas sales subsea isolation value's closing spool required further innovation as Jumbo was forced to design and build a custom rigging arrangement to support the lift.
"The gas sales spool is a flexible piece of equipment, so lifting and lowering it called for a dual lift with a complex rigging arrangement. This technical efficiency is a good example of how our DP2 vessels can handle both the transport and installation needs of a project with just one vessel," Looijschelder said.
---
Subscribe to BreakbulkONE and receive more industry stories and updates around impact of COVID-19.