---
Oct 25 | 2020
Interview covers cargo outlook, merger update and what it means to be an Intermarine customer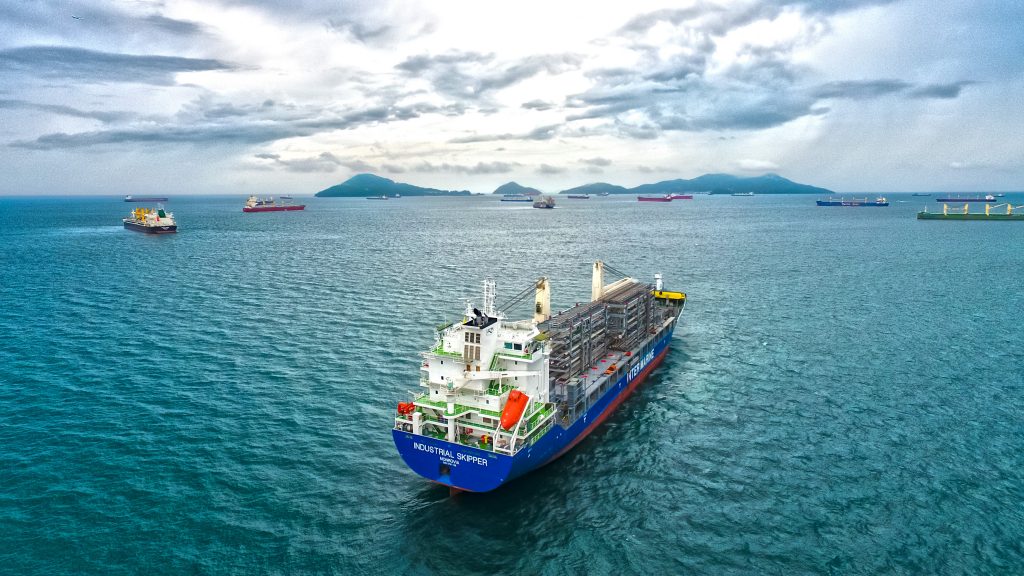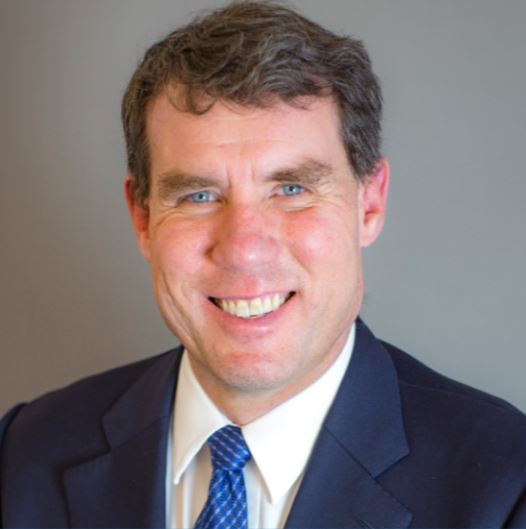 In the midst of a major transition for Intermarine, now a part of SAL Heavy Lift, Richard Seeg takes time to talk with Breakbulk about the effects of the pandemic, outlook for cargoes and the reorganization.
Richard will be joining the
Business Outlook webinar on Tuesday, Nov. 3
, part of Breakbulk Americas: The Digital Special, when he will talk more about maritime transport throughout the region. In the meantime, here's a preview.
Leslie: From your standpoint, how has the pandemic affected projects throughout the Americas region? Do you see signs of a rebound?
Richard:
For Intermarine, the pandemic caused some effects across the board with the projects that we've been involved in. The oil price collapse and then the world economy slowing down didn't help very much either.
Our Americas liner service that moves every week out of Houston down to South America focuses mainly on oil and gas, mining and the power sectors. All three of those sectors were pretty badly affected by the pandemic, oil prices, and the economy. I wouldn't say that it has rebounded as much as stabilized.
The companies that are operating in those sectors and in this area have found ways to work around or with the challenges that they have as best as they can. Certainly, volumes aren't back to where they were, but we are seeing some stabilization of some of the cargo moves.
Leslie: How about wind components, which seems to be one of the few types of projects that have remained fairly robust during this period?
Richard:
We do not so much with the Intermarine liner service. The vessels we're operating are fairly small. We operate smaller vessels to get into shallower draft and more draft-restricted port areas. They're just not the right size to be able to carry some of these mammoth blades that are moving around these days.
Leslie: Of the sectors you service, do any seem more resilient and likely to account for cargo volume increases over the next six months to a year?
Richard:
I think that's all going to depend on the world economy. Once people start buying things then the factories can start making things and then they need the raw materials to feed the factories. And then you need all the equipment and the material to pull the raw materials out of the ground. That means you really don't need new refineries or new mines or new drilling projects unless the economy starts to recover, so that's going to be the key.
As for resiliency, where we've seen projects continuing, it's been mainly with the projects that already had funding or we're already financed. At Intermarine, a lot of the material we move on our weekly liner service is operational or consumable material, things that the drill rigs or the mines need to use on a continual basis. If they're already operating or if they're already funded, then that material continues to move and we continue to move it.
There's also been quite a few projects, drilling and mining, that had been committed to pre-oil collapse and pre-COVID. What we've seen is those have continued to move forward maybe a little bit slower as they figure out how to get around border closures and other pandemic-related issues but still moving forward.
Leslie: In the current issue of Breakbulk magazine, there is an article about Intermarine. What strikes me is your perspective on the carrier-customer relationship. Tell us about that.
Richard:
Intermarine was founded 30 years ago with the idea that the company was going to be fulfilling a customer's need, not so much filling a ship. Filling a ship is a by-product of getting the customer the service that they need and getting their cargo from one place to another. That's been our philosophy all the way along and hasn't changed.
We work together with our customers as partners. I think it's very easy to get into an "us versus them" or a supplier vendor price base relationship where everybody is trying to get as much from the other as possible. What we've found over the long term is that is not the optimal business model. For short term profits, it might be possible, but for long term what you need are partners who can understand each other's needs and try to fill those as best as they can in the environment we're operating in.
We're in a very challenging environment right now, and our customers' needs are changing, and so we've been trying to adjust to their requirements as they change and make sure that we're able to get done what they need done.
Leslie: How is the merger with SAL Heavy Lift progressing and how might it affect project cargo shipping in the Americas?
Richard:
It's going very well so far. We're going to continue to operate as independent brands, but they are quite complementary to each other and I think that in a lot of cases the SAL Heavy Lift customers and the Intermarine customers are the same customers, perhaps different divisions within the same customer or filling different niches or needs for those customers. So, with the merger, all we're really doing is expanding the scope of services that we can offer to our customers and I think that we'll be able to give a lot better support working together with SAL Heavy Lift.
Hear more from Richard in the upcoming
Business Outlook webinar on Tuesday, Nov. 3
, part of Breakbulk Americas: The Digital Special, when he will join Raj Desai, Sr. VP Procurement and Contracts, Chief Commercial Strategist, Fluor; and Susan St. Germain, Director of Projects, LV Shipping to discuss a variety of aspects for the months ahead.
More preview interviews from this panel:
Building a Resilient Business Strategy with Fluor's Raj Desai
LV Shipping: Learning to Pivot Key to Continuity

Watch the full interview with Richard Seeg