---
Jun 29 | 2020
Apply Simple Concepts to Complex Projects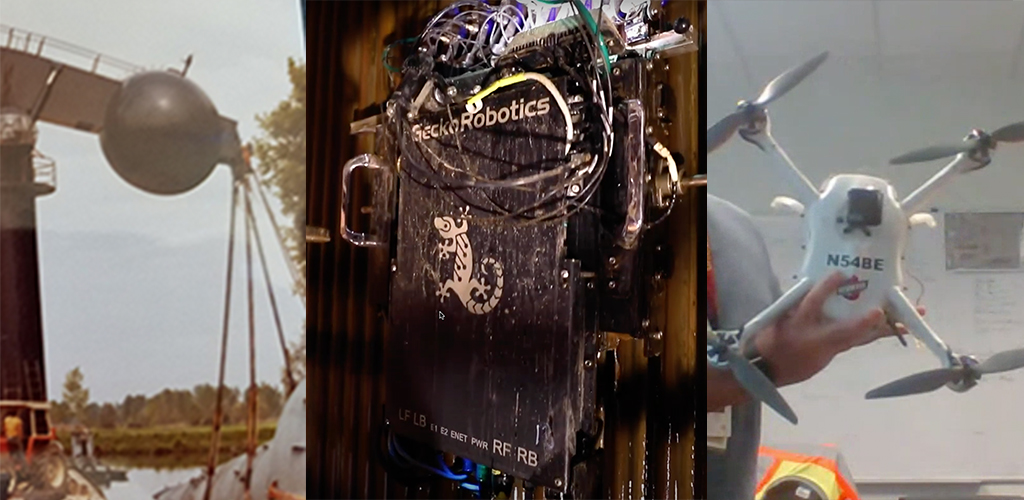 Leonardo da Vinci's maxim of "simplicity leading to sophistication" holds true in the world of project cargo technology. Innovation can take complex engineering projects and match them to simple concepts and result in sophisticated solutions and results.
Breakbulk365's latest webinar, "
Engineering Innovation at Work – Breakbulk Industry Firsts
," explored this in depth from three unique perspectives: managing and growing existing technologies, building innovation in new solutions, and discovering innovation in a historical context.
Facing innovation
"We look at innovation to see if it's going to improve a process, is it going to make the process safer, and is it going to help make the company make money," said Joshua Cotton, fleet service operations manager and director of flight operations for the Bechtel UAV Program, Bechtel Equipment Operations. "You really have to go into it thinking about what you want.
"Don't be afraid to take a chance, but in order to be successful you have to keep an eye on where the benefit is and understand the technology," Cotton reiterated.
Jake Loosararian, founder, CEO/CTO at Gecko Robotics, which works with some of the world's largest oil and gas and power companies, added: "Whatever is most valuable for the customer, improvements on that thing is where innovation should stem from. Go out and create something useful and have the data to back it up."
According to webinar participant Peter Jessup, president of Proactive Change and former group vice president supply chain management for AMEC, innovation also comes from understanding. Any project or development must be laid out on simple principles.
"Wherever that innovation is coming from, you've really got to dive into it to understand the feasibility of what's involved, and the value it brings," Jessup said. "Will it work? How does it work? What does it take to do it? It's keeping an open mind but being careful."
Innovation in Action
Each guest speaker drew upon their own experiences to showcase how innovative thinking and technology solutions enable them to succeed.
"At Gecko, we make robots that go out into the real world and collect physical data that help us predict when things break," Loosararian explained. "What I've found when I started this, was that the current way of doing inspections dictates so much maintenance, workload, budgets and downtime, are being done by humans in these kinds of environments.
"They do an amazing job, but it can be unsafe at times doing these jobs by hand. They don't collect a lot of data, and data is very hard to make actionable. So, these robots are solving some of these core problems. We're taking a job that's really unsafe, and we're empowering humans with this technology."
Loosararian said Gecko now uses its technology on major contracts for multinationals like Exxon, Dow, Chevron, Marathon, BP and Duke Energy.
Cotton shared how Bechtel has adapted to UAVs for multiple site-related activities.
"One of the most powerful things about a drone on a project is that one flight will serve multiple stakeholders," Joshua explained. "We can go out there and fly a drone over a project, and we can supply data to safety surveying, we can provide progress reporting data to cost-control engineers, we can provide quantities on demand, geo-spatial information systems, we can help with workplace planning, laydown management, and environmental site monitoring, and security all in one flight."
Joshua continued: "For example, we fly over the laydown yards and use an algorithm to calculate unused space. I always liken it to defragging your laydown yard. So, when you're on the ground, and you go and look around, you might think 'yeah, that's pretty full', but when you fly over it, you might find 20 acres of unused space, and the program will show you exactly where it is.
"So, you can go in, start consolidating it, and getting back your space, which will not only save the project money, but will also save time and energy sorting out the laydown yard. It's an efficiency gain."
Problem Solvers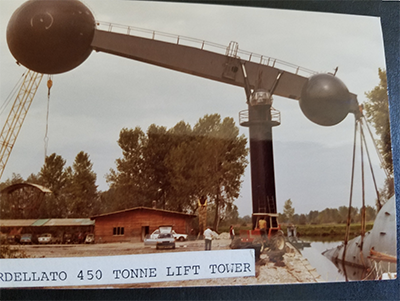 Describing his experience with the Da Vinci Crane, a unique piece of equipment designed for a waterborne reactor movement project in Venice, Italy, Jessup revealed how unconventional thinking powered innovation.
Jessup was logistics advisor on a project to move a 450-ton reactor, 37 meters long and 7 meters in diameter, from a plant on one side of Venice to the Port of Maghera in Northern Italy for shipment to the Middle East. Involved in this process was construction of a dock and unique crane to begin the loading process.
"I asked where their special crane was, and we went into the office, where I became like a tourist, taking hundreds of photographs of this crane," he said.
He described the crane as a vertical column, with hydraulic capability, a cross-beam and two orbs To operate the crane, water was pumped into the large orb to counter-balance the weight and lift the smaller orb out of the water. "We appointed construction people who specialized in construction cranes and activities to engage and make sure everything worked," he added.
"Seeing that crane for the first time, and seeing that it worked, caused a change in my mind. The first time I saw it, I thought 'this is never going to work' – but it worked!," he exclaimed. "What it demonstrated to me, is that one has to keep an open mind on these things. Wherever that innovation is coming from, you've really got to dive into it to understand the feasibility of what's involved, and the value it brings."
"Engineering Innovation at Work – Breakbulk Industry Firsts"
is available to watch on demand, along with all Breakbulk365 webinars.
---
MORE ABOUT THE PANELISTS
Peter Jessup, president Proactive Change and former group vice president supply chain management for AMEC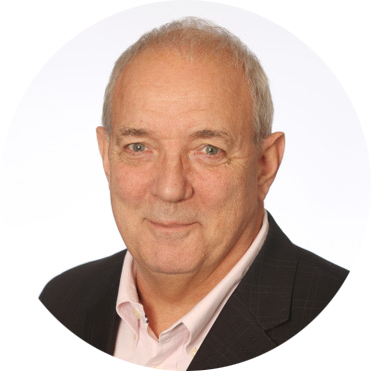 Peter has traveled the world to manage the logistics of many complex project moves. This is a story of discovery and takes us back in time to a quiet riverside in Italy. It is also a story of best practice logistics, a parallel narrative that led to an astonishing example of brilliant mechanics. Sometimes the best solution is the simplest one.

Peter started his career as a freight forwarder and logistics specialist progressing into procurement, project procurement and project management executing complex projects. He has held VP Global Procurement/SCM roles in major EPC companies. He is a consultancy specialist in the field of procurement, logistics and project execution, based on his 35 years of experience.

Related story: http://breakbulk.com/Articles/when-basic-logistics-discovered-brilliance

Interview with Peter at Breakbulk Americas 2019 Reunion


---
Joshua Cotton, Fleet Service Operations Manager and Director of Flight Operations for the Bechtel UAV Program, Bechtel Equipment Operations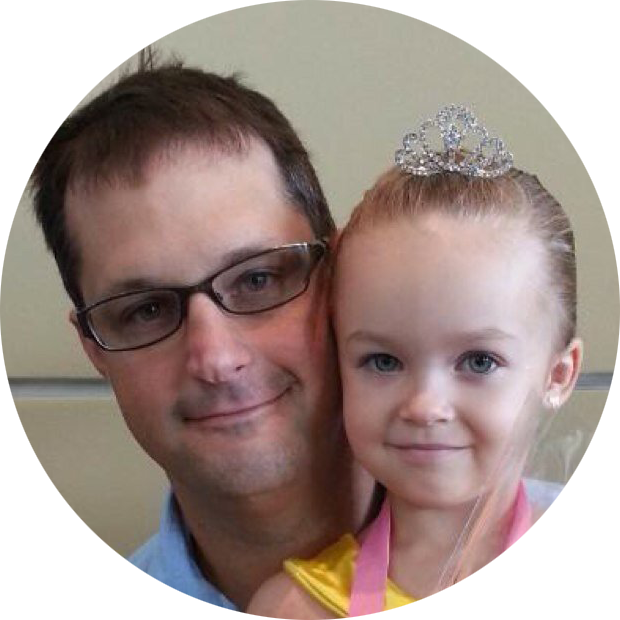 In 2015, Bechtel was one of the first companies in the U.S. to receive permission for commercial use of unmanned aircraft system (UAS) technology by the Federal Aviation Administration (FAA). The permission allowed Bechtel to operate UAS technology, also known as unmanned aerial vehicles or drones, on projects in the United States to enhance construction processes within the virtual project delivery approach.
Joshua is Bechtel's Director of Flight Operations for the company's UAV Program, and will explain when and how drones are used in the project industry, the benefits of the technology and where he sees UAS tech going in the future.
A veteran of the US Marine Corps and father of three (his daughter was the youngest presenter ever at Breakbulk Americas and wowed the audience with her robotics demonstration), Josh spends his off hours cycling, scuba diving, and volunteering as a mission transport pilot with the Civil Air Patrol.
Related story:
https://www.breakbulk.com/Articles/lessons-from-a-9-year-old
Interview with Joshua Cotton: UAVs, Flying Cars and Raising Tech-savvy Kids
---
Jake Loosararian, Founder, CEO/CTO at Gecko Robotics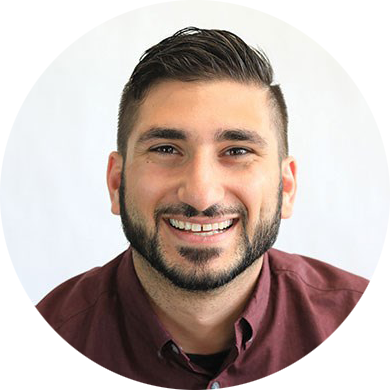 It's no surprise that working in any industrial environment, including energy, oil, gas, fuel and power plants can be a source of high risk for both enterprises and the employees they serve. Monitoring and maintenance of infrastructure, tanks, boilers and silos means putting the lives of thousands of workers on the line. Jake Loosararian, the 28-year-old founder and CEO at Gecko Robotics had a solution.
"At our core, we are a robot-enabled software company that helps stop life threatening catastrophes," Jake said. "We've developed a revolutionary way to use robots as an enabler to capture data for predictability of infrastructure; reducing failure, explosions, emissions and billions of dollars of loss each year."
Jake holds an electrical engineering degree from Grove City College and started Gecko during his time at school in 2013. Since then, Gecko has grown to over 130 employees providing services for the world's largest power, energy and manufacturing companies in the world such as Exxon, Chevron, BP, Shell, Duke Energy and the U.S. Department of Defense. Gecko has raised $50M in funding from top VCs such as Founders Fund, Y Combinator and Drive Capital with backing from Mark Cuban.

---
See innovation in action at Breakbulk Americas' tech pop-ups.