---
Mar 09 | 2021
(Global) Make Rules Easier to Understand, Apply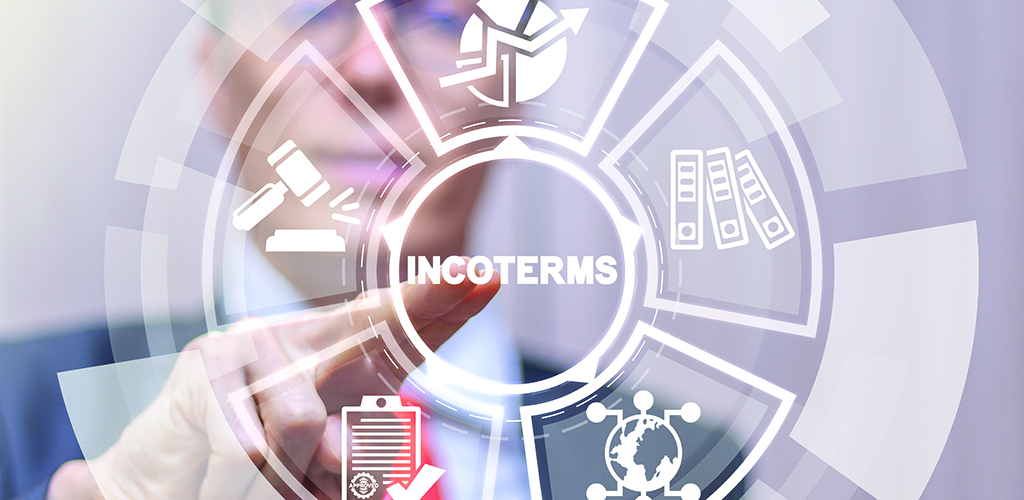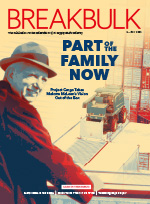 By Paul Scott Abbott
FOB. FAS. CFR. CIF. EXW. FCA. CPT. CIP. DAP. DPU. DDP.
These 11 three-letter acronyms can spell commercial success – or misfortune – for those engaged in transport of breakbulk, project and other cargoes.
And the latest iteration of the rules they set out – Incoterms 2020 – aims to make them easier to understand and properly applied in contracts that define responsibilities, costs and risks for sellers and buyers in international and domestic trading agreements.
Through better application of these acronyms, the likelihood of costly disputes can be significantly reduced, according to four global experts on Incoterms sharing thoughts with
Breakbulk.
"The legacy of Incoterms 2020 will be getting people to read and use the rules correctly," said Emily O'Connor, director of trade and investment for the International Chamber of Commerce, or ICC, the 102-year-old, Paris-based world business organization that develops, reviews every 10 years, provides certified training on, and holds the registered trademark for Incoterms (short for International Commercial Terms).
Clearer is Better
David Lowe, partner and head of international commerce at London-based multinational law firm Gowling WLG, who co-chaired the expert drafting committee for Incoterms 2020 after being a member of the Incoterms 2010 committee, said he believes the expanded yet simplified explanation of the terms in the new 194-page
Incoterms 2020
book is definitely a positive step.
"The good news," Lowe said, "is that the changes do not change the fundamentals – all Incoterms have been kept and just one has had its name changed. The real change is in the detailed drafting of the Incoterms to make them clearer."
Murray Cooper, director of corporate governance in the Singapore office of Netherlands-headquartered LV Shipping & Transport Group, who has been applying Incoterms for four decades, said he is impressed with the revised edition.
"It is clearer and easier to understand," Cooper said of Incoterms 2020 in comparison with its 2010 predecessor. "It more clearly articulates what each term is."
Vilasini Krishnan, senior consultant with UK-based 4D Supply Chain Consulting, a project logistics consultancy that features Incoterms training in its portfolio, emphasized the importance of intelligibility while adding a cautionary note.
"Overall," Krishnan said, "the latest revision does provide more clarity, which is easier to understand and use, hence reducing the risk of misusing Incoterms. This is important because misuse of Incoterms could expose companies to huge commercial and
operational liabilities.
"An unsuitable Incoterm could mean seller/buyer obligations, risks and costs are not clearly defined, leaving them open to significant cost impacts, potential delays and damages and associated risks – not to mention the damage to the trust and relationship between seller, buyer and other parties in the supply chain," she said. "Resulting lawsuits and legal interference are often time-consuming and impose financial burden."
Misuse 'Frightening'
Although Incoterms have been around since 1936, their misapplication, particularly by non-lawyers, including sellers and buyers with relatively small companies, remains a significant concern.
"Incoterms are often used without people really knowing what they mean, said the ICC's O'Connor, whose work has focused on Incoterms for the past decade and a half. "The mismatch between the frequency with which they are used and the lack of understanding is frightening. People feel real pain when they don't really understand the rule they chose."
O'Connor's advice is thus quite straightforward: "Users, make sure you understand what the rule says. Pick the right rule. It is really important. You are signing a contract that could have painful monetary consequences if you don't understand what your Incoterms rule means."
According to 4D's Krishnan, the process should include treating every new sales contract as a singular case and revisiting (and revising if appropriate) existing contracts to ensure they take into consideration the latest Incoterms changes.
"We often see that businesses tend to use the same Incoterms for all sales contracts without considering the country of origin and destination, customs clearance requirements at both ends, risks associated with different modes of transport, seller/buyer capacity and capabilities, and so on," she said. "This 'if it's not broken, don't fix it' mentality is a concerning complacency, as what worked for a particular country of origin and destination might not necessarily work for a different country pairing for the same buyer and seller."
Double-Checking Urged
Attorney Lowe, the Incoterms 2020 committee co-chair, said such a "this is how we've always done it" mindset invites problems.
"Do not use an Incoterm without checking and reading it to make sure
it's appropriate," Lowe warned. "Too many people use a particular Incoterm because they always have and have not checked that it's right.
"This is crucial: Most Incoterms issues arise from people using the wrong Incoterm or not reading and understanding the Incoterm," he added. "Increasing the chance that a user actually reads the Incoterm will improve usage."
Encouraging readability and comprehension was behind the 2020 rewrite, which, for example, includes a matrix tool for comparing rules, greater use of pictures and explanatory notes, and an expanded yet easier-to-grasp introduction. Throughout, Lowe said, the new book is written in "plainer English."
This, according to LV Shipping's Cooper, is especially important for those who are not lawyers and, particularly in small and midsize enterprises, or SMEs, those who count contracts among myriad duties.
"The companies I worry about are the SMEs, which may well be without contract specialization," Cooper said. "They may not even have an Incoterms book."
Another continuing concern expressed by Cooper relates to conflation, mostly on the part of those in the U.S., of Incoterms and acronyms of the U.S. Uniform Commercial Code, or UCC. His recommendation is that Incoterms, not UCC terms, be used in all international contracts.
Changes 'More Subtle'
As for the latest changes themselves, the ICC's O'Connor described them as "slightly more subtle" than those made in Incoterms 2010, which, among other things, reduced the actual number of acronymous terms to 11 from the 13 used in Incoterms 2000.
The most notable alterations made in Incoterms 2020, the experts agree, include:
• Renaming of the DAT (Delivered at Terminal) rule to now be called DPU (Delivered at Place Unloaded), thereby allowing for deliveries at construction sites and in other instances where no true terminal is involved as risk passes from seller to buyer.
• Adjustments to levels of insurance coverage required under CIF (Cost, Insurance and Freight) and CIP (Carriage and Insurance Paid to), the two rules that impose insurance requirements.
• Updates to the FCA (Free Carrier) rule regarding onboard bills of lading, potentially resolving misuse of FOB (Free on Board), which should not normally be used for container shipments.
• Detailing of security requirements for each Incoterm, further enhancing such guidance introduced in the 2010 edition.
• Clearer allocation of costs between sellers and buyers, with each Incoterm accordingly redrafted. Even with these changes and overall clarifications, ambiguities will inevitably remain, according to LV Shipping's Cooper.
"Incoterms 2020 is a lot better and clearer," he said, "but it is terribly difficult to cover every possible circumstance."
The process to develop the next update, presumably Incoterms 2030, will soon be under way, once again gathering insights from those who use the rules in their day-to-day conduct of business, as was the case with the ICC's five-year undertaking to produce Incoterms 2020.
Cooper said he is hopeful the next effort will deploy a digital approach in reaching out to industry leaders via LinkedIn and other online platforms, engaging an even broader range of professionals from various disciplines, "now that the technology is here to do so."
The ICC's O'Connor said the objective for Incoterms going forward should, in fact, be quite simple: "Next time," she said, "we look to make them even clearer and easy to use."
A professional journalist for nearly 50 years, U.S.-based Paul Scott Abbott has focused on transportation topics since the late 1980s.

Image credit: Shutterstock