---
Mar 22 | 2019
Ahead of the Smart Nation 'Next-gen' Curve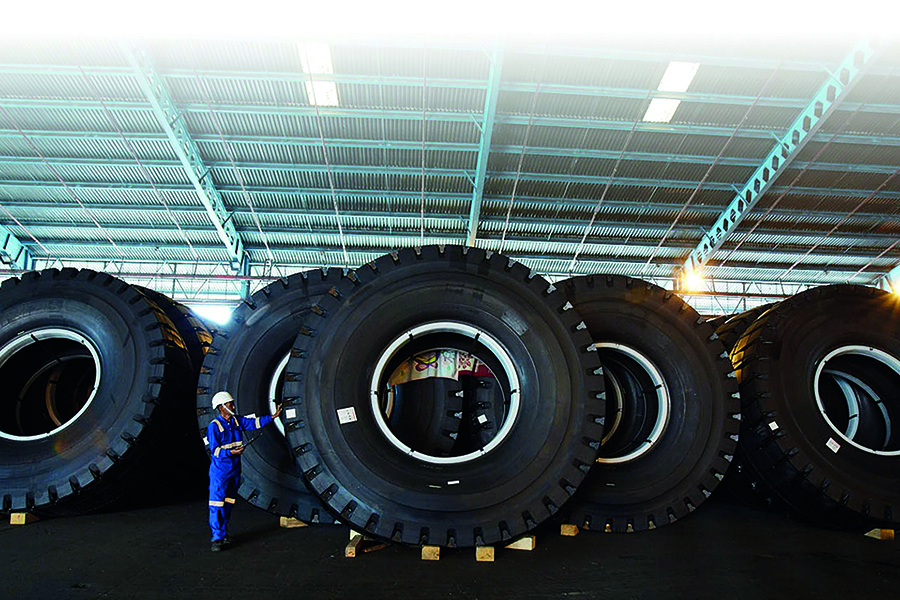 By Thomas Timlen
Unfettered development is a notable trait of Singapore across all sectors. Investments made in projects aimed at the expansion of the city-state's capacity to handle container shipments has already seen activities winding down at the Tanjong Pagar, Keppel and Brani terminals as it picks up at the ever-expanding Pasir Panjang terminal, all part of the massive westward migration of all container handling towards its ultimate destination in Tuas.
While the container segment gets most of the attention in Singapore, striking levels of investment have also been seen to the benefit of other cargo sectors, including bulk, breakbulk, heavy-lift and project cargo movements. Jurong Port, a steadfast maritime asset on Singapore's southwest coast that also can manage a fair share of containerized traffic, is also a beneficiary of such funding and the improvements that it can bring to the non-containerized sectors.
Since 2017 Jurong Port has focused its efforts on achieving its vision of being a next-generation multipurpose port. Among several steps taken in pursuit of this goal were the establishment of the Combi Terminal and deployment of custom-built side-loaders, both cited as means to enhance service offerings.
Pulling Strands Together
Yet hardware alone is not sufficient to meet next-gen benchmarks. The port has also developed and implemented a one-stop solution that integrates berth planning, cargo handling, warehousing and supporting services aimed at supporting "fast and smooth" logistics operations. Shippers are able to go paperless and streamline the related documentation process with "JP Online," the port's one-stop e-portal.
The pursuit of becoming a next-generation multipurpose port is admirable; adding "smart" to the equation presents further gains. At the end of 2018 the port signed a memorandum of understanding, or MoU, with M1 Ltd. to provide a terminal-wide wireless private network that will support the port's transformation into an advanced digital "smart port."
M1, previously known as MobileOne, is one of the three major telecoms companies operating in Singapore. In collaboration with Jurong Port, M1 will leverage its heterogeneous network, or HetNet, to enhance the network coverage in the terminal and along the port's berths, using licensed 4G spectrum for the wireless private network.
Sam Wei Hoong, the port's vice president of information technology, said: "The heterogeneous network solution is aligned with Jurong Port's strategic technology roadmap, and this partnership will further equip Jurong Port with the technological platform for the Internet of Things, or IoT/wearables endeavors and autonomous drones exploration."
M1 will tap into its expertise to improve connectivity in the port by providing commercially proven wireless backhaul network connectivity to the warehouses and access-layer in individual warehouses. The port will also enjoy a wireless access solution with enhanced 4G coverage and Wi-Fi network along the berths and 4G connectivity to the port's data center via a private Access Point Name, or APN, as well as round-the-clock monitoring and technical support provided by M1.
Using licensed 4G spectrum to support the wireless private network not only eliminates potential interference issues, but also allows the port to tap into the private network's security features for internal communications and transmissions, as well as to leverage the cellular technologies for case testing of smart applications,
sensors, analytics and other IoT applications.
Embracing New Technology
Denis Seek, the port's chief technical officer, explained that in the future, more IoT and smart solutions will be developed that demand greater reliability, much lower network latency and massive connectivity of sensors.
"Leveraging on our experience in deploying a private HetNet at Jurong Port on a dense cell grid architecture, we will be well-positioned to harness exciting new 5G capabilities and pilot innovative digital smart port use cases when 5G technology becomes mature in the coming years," Seek said.
The move to join forces with M1 has not happened in isolation. On a national level Singapore has embarked on a "Smart Nation" strategy, and the maritime sector, a key contributor to Singapore's economy, is far from forgotten.
To further digitalization efforts in the maritime sector and to bring about benefits to the wider supply chain ecosystem, the Maritime and Port Authority of Singapore is galvanizing the shipping community and other government agencies to develop interoperability enablers. This is a step up to another MoU, the one the Maritime and Port Authority, the Singapore Shipping Association and Singapore Customs signed at the Sea Transport Industry Transformation Map launch in January 2018 to jointly look into the digitalization of trade and maritime documentation.
Since the signing of that MoU last year, the industry has seen progress with successful electronic bills of lading trials among consortiums led by two shipping lines, one by APL and the other by PIL and IBM. The trials simplify existing processes as well as leverage blockchain technology to bring various trading parties together to support information sharing and transparency. To facilitate interoperability of the solutions developed by the various consortiums, the members welcomed a new MoU partner from the beginning of 2019, Singapore's Info-communications Media Development Authority (IMDA), to develop a new interoperability framework.
Lam Pin Min, Singapore's Senior Minister of State for Transport and Health, said that working together with IMDA, the industry can expect to see different digital ecosystems interoperate seamlessly with efficient exchange of electronic trade documents. The work will entail the development of a set of governance and legal frameworks, technical standards and interoperable digital enablers.
Back at Jurong Port, the enthusiasm is palpable. "We are delighted with the partnership with M1," said Desmond Lim, chief commercial officer and chairman of technology development committee. "As Singapore's next-generation multipurpose port, an interconnected port with high-speed solutions is key to improved productivity and efficiency, bringing benefits to all our customers and port users, and enhancing our port's overall competitiveness."
Thomas Timlen is a Singapore-based freelance researcher, writer and spokesperson with 29 years of experience addressing the regulatory and operational issues that impact all sectors of the maritime industry.

Image credit: Jurong Port