---
Sep 10 | 2020
Interview with Sven Hermann, managing director at ProLog Innovation
An interview with Sven Hermann, managing director at ProLog Innovation, on the role technology can play in creating a company vision, one that will set the company up for success five years from now. Sven will be a panelist on the upcoming webinar, "
The Breakbulk Technology Landscape: Gaining a Competitive Advantage
," on 1 Oct. as part of the
Breakbulk Europe Digital Special
.
Leslie:
The past six months have been challenging for everyone, but we see a silver lining emerging around an acceleration of technology. What opportunities have you seen come to the forefront during the pandemic?
Sven:
There are definitely some opportunities that companies have recognized during the coronavirus crisis, including digitalization, modernization and also with remote works. Companies I consult with report that they are very happy with their performance in the transition to working from home. They are working more and more efficiently and able to build their teams, while remaining creative and innovative.
Companies have realized they need to be faster in evolving IT tools and software, and in some cases, developing their own software. They are looking for partners who are also speeding up their technologies.
I still see companies try to offer customers only track and trace and transparency in the supply chain, but there's big advancements to be made in the next one or two years. Companies will offer predictive analytics and more automation in project logistics, and customers will demand these things from freight forwarders.
It's true that before coronavirus, a lot of companies were a bit conservative, or let's say not very keen and not very willing to invest in IT, but this has changed.
[
See Sven's survey on the 'new normal' pre- and post-COVID-19
]
Leslie:
As a consultant, what would you advise freight forwarders to focus on or invest in to be competitive in 2021?
Sven:
Before we start with this very concrete investment advice, I would say, "OK, what you definitely need is the kind of vision where you think the market and your company will be in five years and how the market will develop. There are still a lot of decision makers that don't have that kind of vision.
Some still say the business will be the same or that it is too complex to find ways to automate things. But this thinking has to change.
For instance, you might say that in a couple of years, we will have 20 to 30 percent less people in the offices because we have automation software that will allow us to make processes faster. The tender process will be faster, project management too.
The process is definitely faster the tender process, but also the project management, etc. The decision maker should explain, especially to employees, what the company vision is regarding digitalization over the next three to five years. And then, it's time to think about how we will get there.
They need to build up investment possibilities and try to find partners from the software business. A good approach is to team up and co-innovate together.
Software is especially important for breakbulk and the project logistics market. Up until now, we have software "islands" or small solutions, but the state-of-the-art software for optimizing project logistics and breakbulk is still a step ahead.

See the full interview
---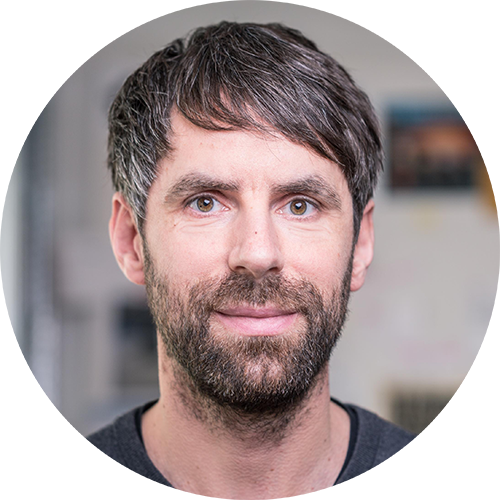 Prof. Dr. Sven Hermann is founder and managing director of ProLog Innovation GmbH, professor for logistics & supply chain management at NBS Northern Business School Hamburg and chairman of the association LogistikLotsen für die Metropolregion Nordwest e.V. He is co-founder of the Creative Coaching Collective and worked several years in the logistics and purchasing business for industry and logistics companies.
ProLog Innovation is a consulting company for organizational development and innovation management in logistics. Focused on digital challenges and the chances of new work, ProLog Innovation works with industry and logistics service provider customers especially in the segment of project and breakbulk logistics.