---
Apr 06 | 2020
(Global) Campaign in Support of Mission-critical Roles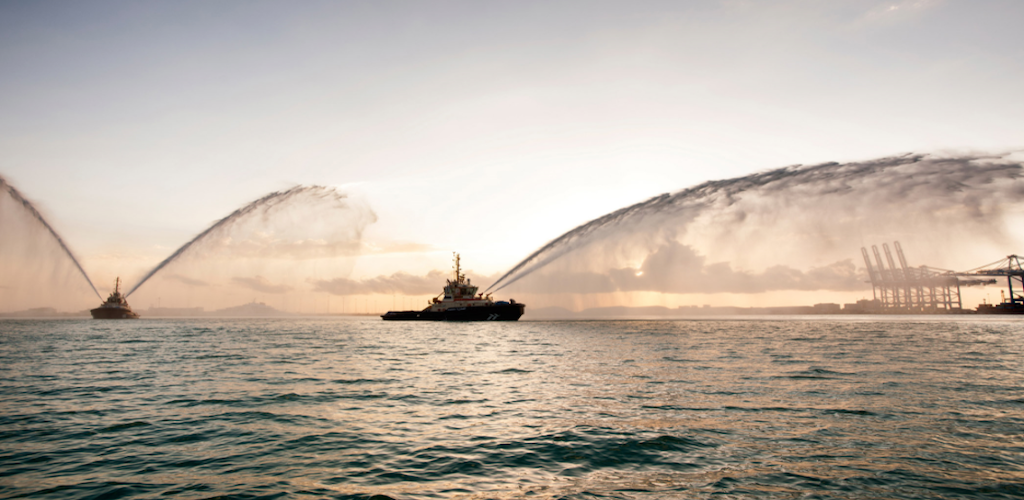 Shipping firms around the world have signaled their solidarity in the face of the Covid-19 outbreak by signing up to the "Horns of Hope" movement.
The world-first campaign has seen ships in harbors around the globe sound their horns in 15-second bursts each evening. With support from the International Maritime Organisation, the movement aims to recognize maritime, healthcare, and critical sector personnel who continue to work in mission-critical roles.
"It is deeply humbling and touching to witness the wide regional and global response to our call to sound the "Horns of Hope". This initiative spreads hope around the world and highlights the vital importance of our maritime and logistics lifelines at a time of crisis," said Capt. Mohamed Juma Al Shamisi, Abu Dhabi Ports Group CEO.
"We are proud of all essential critical infrastructure workers – administrative and core operations employees who are still working on ground, and around the clock, to drive business continuity, both in Abu Dhabi's ports as well as all teams working in all ports across the world. We highly appreciate all the government efforts to face the Covid-19 consequences, and its strong commitment to support all business sectors."
Abdulla Al Muharrami, head of the regional office of Arab Sea Ports Federation, said: "Arab sea ports are the region's lifeline to the world; they are the single greatest source of our supplies, both raw materials and finished goods, from Cairo to Fujairah and Kuwait City to Jeddah.
"Across all Arab sea ports, we are honored to sound our horns of hope in unison to show our genuine thanks for the efforts of so many, in so many different areas of service, who continue to overcome the daily challenges presented by COVID-19 to fully undertake their professional roles, so that the rest of us may remain safely at home."
In the short time since COVID-19 was declared a global pandemic, cases continue to soar. More than half the world's student population is not attending school, offices are working remotely when possible, borders have been closed, airlines have been grounded, and lives disrupted.
However, port workers, mariners, equipment operators and administration staff are continuing to maintain the steady movement of cargo in the face of emergency. Their hard work and dedication help guarantee that supply lines remain open, ensuring that shelves remain stocked and hospitals secure needed medical supplies.
The "Horns of Hope" campaign expects to see vessels within the world's port harbours signalling solidarity by sounding their horns each day at 18:30 hours for the remainder of the ongoing global battle against COVID-19.
Breakbulk operators have proven resilient in the face of global shutdowns, often continuing to work in difficult conditions in order to maintain the steady movement of critical cargo.
---