---
Jul 03 | 2020
(Europe) Transport on Superlow rolltrailer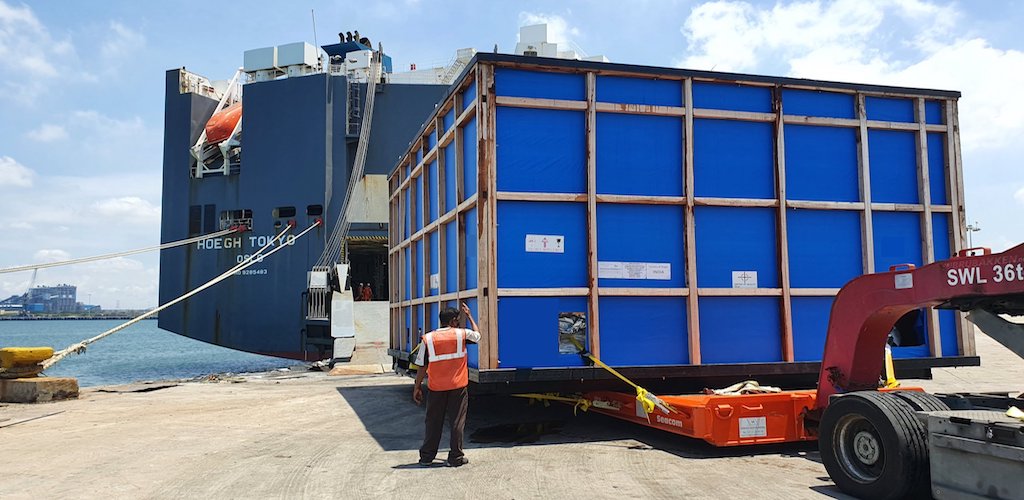 Shipping line Höegh Autoliners Logistics has shipped an out-of-gauge power turbine from India to Europe.
The 52-tonne unit measured over six meters in width and four meters in height. The cargo was loaded aboard a roll-on, roll-off vessel using Höegh's proprietary Superlow rolltrailer.
"we have continuously developed our rolltrailer equipment to keep abreast of customer requests. To cater for tall breakbulk cargo we developed the Superlow rolltrailer. With a height of only 47 centimeters," Captain Atuldutt Sharma, Breakbulk Sales Manager in Höegh India, said.
Norwegian firm, Höegh Autoliners Logistics provides breakbulk services primarily within the roll-on, roll-off sector. The firm operates a fleet of pure car and truck carriers and handles close to 4 million cubic meters of high and heavy cargoes per year.
---