---
Mar 19 | 2021
(Europe) Delivery to Libreville, Gabon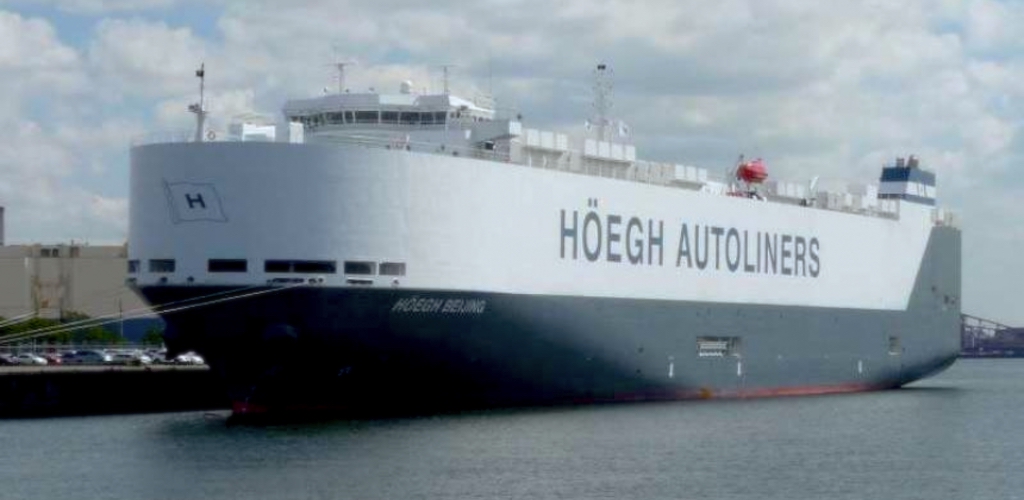 Shipping line Höegh Autoliners Logistics has shipped a set of critical construction units from India to an infrastructure project in Gabon.
The breakbulk project required 300 units to be delivered to Gabon within 30 days, and involved a complex mix of 277 structures, modules and equipment of various dimensions and shapes.
"Understanding the urgency of the request, we presented a direct sailing between Mumbai and Libreville on our Middle East-to-India and Africa service. This offered a short transit time of 25 days and meant the customer would meet their project deadline," said Capt. Atuldutt Sharma, breakbulk sales manager at Höegh.
Cost-effective Solution
To handle the structures, cargo handling experts at Hoegh selected a fleet of roll trailers matched to the different lengths, heights and weights of the pieces.
"Transporting the units on our roll trailers offer a safer and more cost-effective solution as the cargo is rolled on and off the vessel. This means no high lifting in both the load and discharge ports," Sharma added.
The team also prepared a detailed lashing and stowage plan in advance to ensure the safe transportation of the critical units.
Gothenburg Return
Headquartered in Oslo, Norway, Höegh Autoliners provides breakbulk services primarily within the roll-on, roll-off sector and operates a fleet of pure car and truck carriers which handles close to 4 million cubic meters of high and heavy cargoes per year. The firm is a gloal event partner fo Breakbulk exhibitions.
Earlier this month the firm announced its return to Gothenburg, with a regular direct service to South Africa and Oceania. The service will call at the port every other week as part of the firm's East Asia to Europe service.
"We are happy to be back with our new service in Gothenburg to support the demand in cargo flows in and out of Sweden, for both the automotive and high and heavy industries. We are working closely with our customers to offer sustainable and green solutions and are fully committed to lead the way for greener and more sustainable transportation," said Oskar Orstadius, chief sales officer at Höegh.
---
Subscribe to BreakbulkONE and receive more industry stories and updates around impact of COVID-19.